A new Saw rumor indicates that not only will Tobin Bell return to the franchise as John Kramer/Jigsaw, he will have a leading role in the next film.
Saw is a horror franchise created by James Wan and Leigh Whannell, featuring nine films, as well as comic books and video games set in the Saw universe. The most recent installment was Spiral: From The Book Of Saw, which was the first film not to feature Tobin Bell as John Kramer/Jigsaw. Spiral was also the most commercial, polished film in the franchise, making it a rather polarizing entry.
When Spiral writer Josh Stolberg tweeted that he was polishing up the script for the next Saw film last year, he also promised that Saw X would make John Kramer fans very happy. Stolberg also has writing credits for Jigsaw, the eighth Saw film. Unfortunately, Jigsaw was the first departure from the main franchise, introducing a new killer instead of focusing on the living ones, making it just as controversial as Spiral. 
Jigsaw: Will John Kramer Return For The Next Saw Movie?
I took Stolberg's words as (effectively) a promise that Tobin Bell would be featured in the currently untitled tenth Saw movie. After all, you can't promise Jigsaw fans that Saw X will make them very happy and then omit Jigsaw from Saw X. As much as the last two installments have shaken our faith in the creative team behind Saw, I still don't believe they would tease Kramer fans without good reason. 
A rising news outlet, One Take News has provided Saw fans with an exciting new rumor about the upcoming Saw movie. OTN reports that while they do not know if contracts have been signed or if talks between Lionsgate and Tobin Bell have started yet, Saw X will be "very much a John Kramer story". Additionally, they claim that his film will take place at an undisclosed time before Saw III, and that the film will focus on Kramer's perspective more than the traps the franchise is known for. 
This is an independent report from a relatively young news outlet, so I would recommend taking this rumor with a grain of salt. That being said, all signs point to Kramer being a major player in Saw X, and fans would be very happy if the next installment gave Tobin Bell a lot of screen time. At the same time, one of Spiral's weaknesses was the traps, and if this film gives fans even less in the way of gorey murder devices, they could be upset.
Jigsaw: Will Saw X Take Place Before Saw III?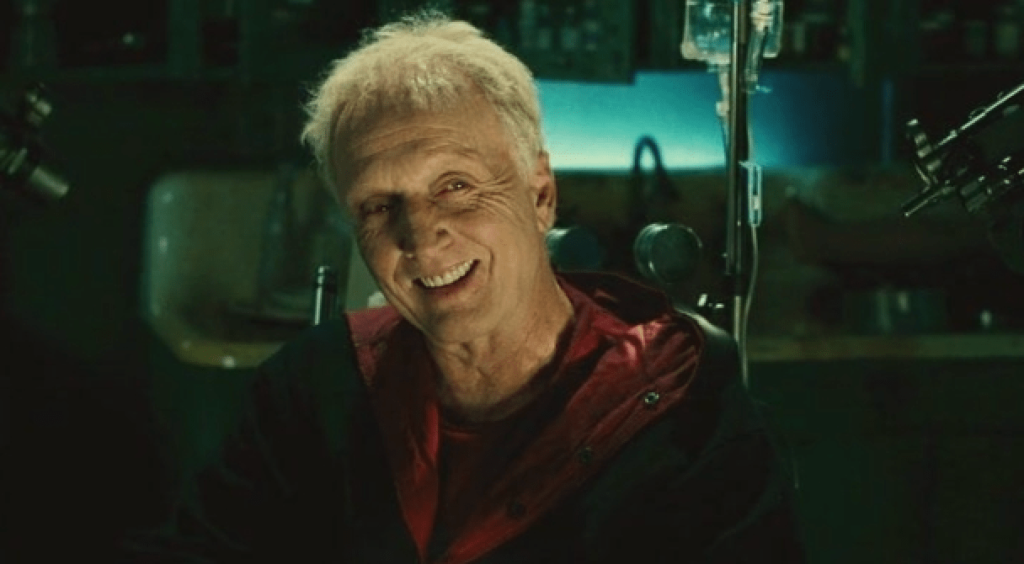 Only time will tell if this rumor pans out, but if it is true, the upcoming Saw movie may be unlike anything the franchise has done before. Yes, John Kramer was a major player in all of the Saw films before Spiral, but he was never the leading man, the star of the show if you will. What makes this rumor even more interesting is that it would put the franchise back into a setting where fan favorites like Dr. Lawrence Gordon and Detective Mark Hoffman could also return. 
RELATED: MARVEL NETFLIX: 7 CHARACTERS WHO SHOULD JOIN DAREDEVIL & KINGPIN IN THE MCU PROPER
One of the biggest issues with the Saw franchise as it stands today is the lack of followup on the various disciples of Jigsaw. Gordon and Hoffman were both left alive by the end of Saw 7, yet these lethal apprentices have never been seen again. Jigsaw introduced a new apprentice, only for Spiral to ignore him completely and create a new killer molded in the image of John Kramer. That makes four different Jigsaw copycats, and while it would be a challenge to fit them all into one film intelligently, bringing the franchise back to a world with two of them and Jigsaw himself might not be such a bad idea.
Jigsaw: The Next Saw Movie Could Be Told From Kramer's Perspective
The upcoming Saw film does not have an official cast or release date at this time, as it is in the early stages of development, but it seems like Tobin Bell will be returning as Jigsaw. Nothing's official until it's official, but if rumors are to be believed, the future is bright for John Kramer fans. Would you like to see Jigsaw return in Saw X? Let us know your thoughts in the comments below or on our social media! 
KEEP READING: VENOM IN THE MCU: WHO SHOULD PORTRAY THE NEW LETHAL PROTECTOR
Source: One Take News