Did you always want to tell a story with Winnie The Pooh and the villagers of the Hundred Acre Woods? Well, now you can.
Winnie The Pooh has officially entered public domain, which means that the characters and setting of the book can legally be shared without permission or fee. Technically other studios besides Disney would now be able to tell stories with the hungry bear as well.
RELATED: TOM HOLLAND'S REJECTED 007 PITCH UNKNOWINGLY LED TO UNCHARTED MOVIE
Pooh and friends were the invention of author A.A. Milne, but Disney purchased the copyright to the books and characters in 1961. Now that said copyright has expired, Disney loses its exclusivity on the character.
Where Does Winnie The Pooh Go Now?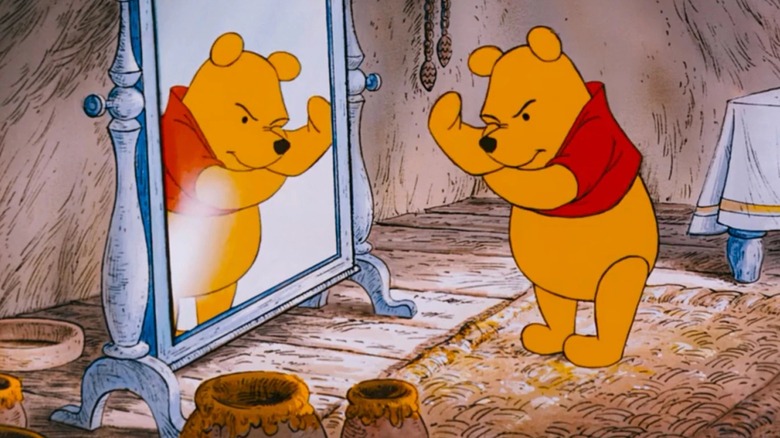 Despite this new development, "The Mickey Mouse Protection Act" ensures that Disney will still owns its own particular version of Winnie the Pooh and their own creations from the Hundred Acre Woods. Not to mention that only the first copyright has expired, so other studios will not be able to use characters like Tigger in their works. Milne created Tigger in 1928, which means the jumping tiger is still under Disney ownership for a few more years.
Disney owns the copyright for their adaptations as well, so any new version born out of the book now entering the public domain can not closely resemble those in the Magic Kingdom. Characters and setting created exclusively by Disney cannot be used as well, including Gopher for example, as he was a created for Walt Disney's cartoons and not featured in the book.
Winnie The Pooh is a billion dollar franchise, including many books as well as animated and live action movies. According to The DisInsider, Disney is also currently developing a Winnie The Pooh project for Disney+.
With Pooh now being a public domain we can only get more stories from the beloved always honey seeking bear and his many iconic friends.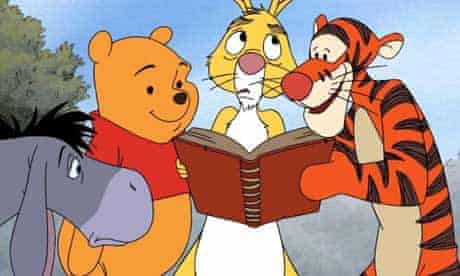 What do you guys think? Which is your favorite Winnie The Pooh story? Let's discuss everything in the comments down below and on our Social Media.
KEEP READING: CYRANO: GO BEHIND THE SCENES OF THE GREATEST LOVE STORY EVER TOLD IN NEW VIDEO FEATURETTE
Source: The DisInsider