Cobra Kai season four is another campy, charming installment in the Karate Kid franchise. 
While not without its flaws, the fourth season of Cobra Kai blends action, 80's nostalgia, laugh-out-loud comedy, and pulse-pounding drama.
The heroes and villains of The Valley are back again, fighting old fights with new friends. Johnny Lawrence's Eagle Fang Dojo grew with newcomer Oona O'Brien's debate team badass, Devon Lee. The Miyagi-Do clan grew as the youngest LaRusso, Anthony (Griffin Santopietro) began to study Mr. Miyagi's teachings, but it was Cobra Kai that changed most radically.
Sensei John Kreese and his students were joined by Kenny Payne (Dallas Dupree Young), a new kid in town who wants to turn things around on his local bullies. While Kenny turned into a shockingly strong combatant by the season's end, the new MVP of Cobra Kai has to be Terry Silver. Thomas Ian Griffith returned to the Karate Kid franchise for the first time since 1989's The Karate Kid III, and he stole the show.
COBRA KAI SEASON FOUR: THE MVP AWARD GOES TO TERRY SILVER
Terry Silver fought with Cobra Kai sensei John Kreese in Vietnam, where Kreese saved his life. Terry felt that he owed Kreese a life-debt from then on, and promised to help Kreese whenever he called. Together, they founded Cobra Kai as a way to teach youngsters what they had learned in Vietnam. Silver was a very unstable, high energy badass high on power, drugs, and plenty of booze. 
Kreese sought to find a leg up on Johnny Lawrence and Daniel LaRusso this season in preparation for the All-Valley tournament, leading him back to Terry Silver. Silver had become a decent person, eating vegan food and spending time with snobby millennials. Kreese reminded Silver of what he supposedly owed him, dragging the former junkie with anger management problems back into the world of melodramatic karate. 
RELATED: COBRA KAI SEASON 4 PROMISES A MENACING TERRY SILVER RETURN
Thomas Ian Griffith showed his strength as a captivating, nuanced performer in season four, painting Terry Silver as a complicated, damaged soul. Make no mistake, Terry Silver is the bad guy, a dark cloud corrupting the children of The Valley, but the motivation behind his return ultimately comes from the Vietnam War and the PTSD he suffered there. 
COBRA KAI SEASON FOUR: THE SINS OF VIETNAM HAUNT THE PRESENT DAY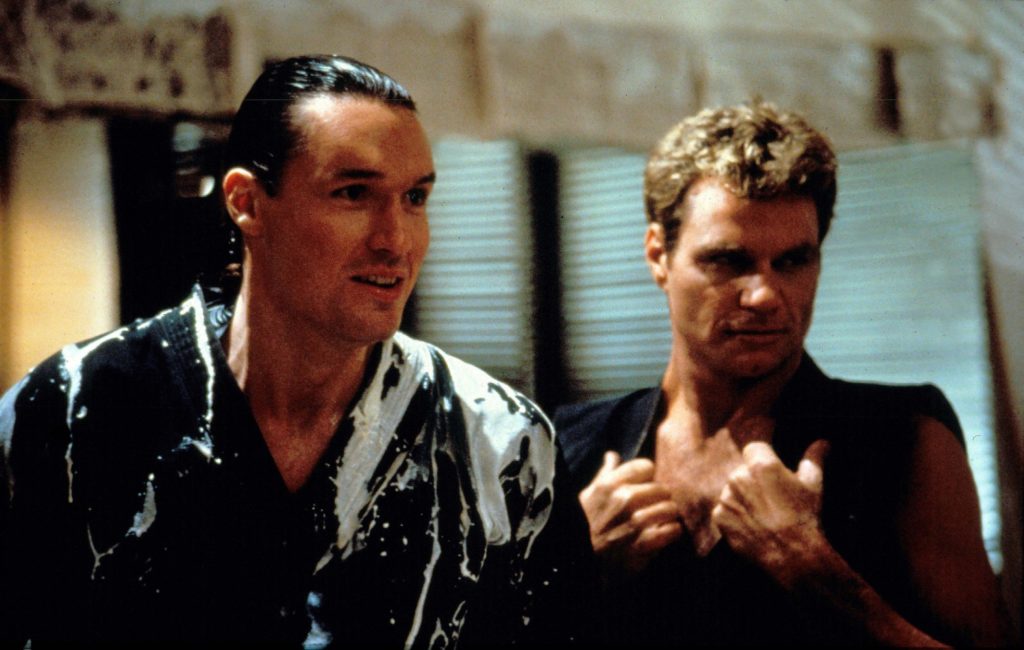 Cobra Kai season four may not have the best dialogue, or the most compelling high-school romances. But what it lacks in polish, it makes up for in heart. The fight scenes have never looked better throughout the Karate Kid franchise, and the emotional weight behind those fights has never been stronger.
RELATED: SUPERMAN THE ANIMATED SERIES: THE COMPLETE SERIES (BLU-RAY) REVIEW
With the threat of Terry Silver and an expanded Cobra Kai franchise looming over Eagle Fang, Miyagi-Do and The Valley at large, Cobra Kai season four set the stage for an incredibly dynamic and entertaining fifth season as well. The only true let-down this season was in the arc for Miguel Diaz. While Kenny and Hawk had riveting and emotionally driven storylines, the lead character failed to impress.
COBRA KAI SEASON FOUR: MIGUEL'S ARC LEFT SOMETHING TO BE DESIRED 
This season was about Miguel learning to fight for himself, and there's something to be said for that. But I imagine my fellow Cobra Kai fans we're equally disappointed when he dropped out of the otherwise incredible All-Valley tournament. Hopefully the next season has a better storyline in store for Diaz.
Cobra Kai season four may be the most unbalanced season yet, but it also features the greatest antagonist in Terry Silver and some of the best karate action yet. The Karate Kid franchise shows no signs of slowing down, and as long as the quality remains this consistent, I couldn't be happier about it. 
What did you think of Cobra Kai season four? Let us know your thoughts in the comments below or on our social media! 
KEEP READING: THE ACOLYTE RUMORED TO RELEASE ON DISNEY+ IN SUMMER 2023