Many fans were pleasantly surprised to learn that Tim Roth would be returning to the MCU in She-Hulk reprising his role as Abomination from The Incredible Hulk (2008). Roth returned briefly with an exciting cameo in Shang-Chi And The Legend Of The Ten Rings where he fought against another MCU veteran, the sorcerer Wong. However, fans are eager to see what will happen with Abomination in the highly anticipated new series, She-Hulk.
Hopefully the series will reveal what Abomination has been up to since he was captured in The Incredible Hulk. Abomination looked notably different, more comic book accurate in Shang-Chi And The Legend Of The Ten Rings and his unexpected furlough to fight is another mystery that will hopefully be solved.
TIM ROTH SHARES HIS SURPRISE ABOUT RETURNING IN SHE-HULK
In a recent interview with Uproxx Tim Roth revealed that he never expected to return to Marvel until he got a call from Kevin Feige with an idea of how to bring Abomination back into the fold.
"Well, honestly, it totally surprised me. I went in to chat with Kevin Feige and he said, "I've got an idea. Come in." Really? Really? Because the original thing that I did, when I did that first Incredible Hulk movie, was I just did it for my kids."
Tim Roth's return also came as a surprise to many fans, although She-Hulk does seem like the perfect way to bring this character back into the MCU. Kevin Feige is brilliantly using the Disney Plus platform not only to introduce new characters, but to explore characters that may not have been fully fleshed out in the films like Wanda, Vision, Hawkeye, and many others.
RELATED: SHE-HULK: ABOMINATION'S TIM ROTH ON WHY HE JOINED EXCITING SERIES AND MARK RUFFALO'S INFLUENCE ON HIS DECISION
Abomination's story has never been fully explored and based on his appearance in Shang-Chi And The Legend Of The Ten Rings there is still a lot to learn about this character. It will be exciting to see how Feige wants to continue exploring Abomination's story in She-Hulk and any other plans he may have for the character.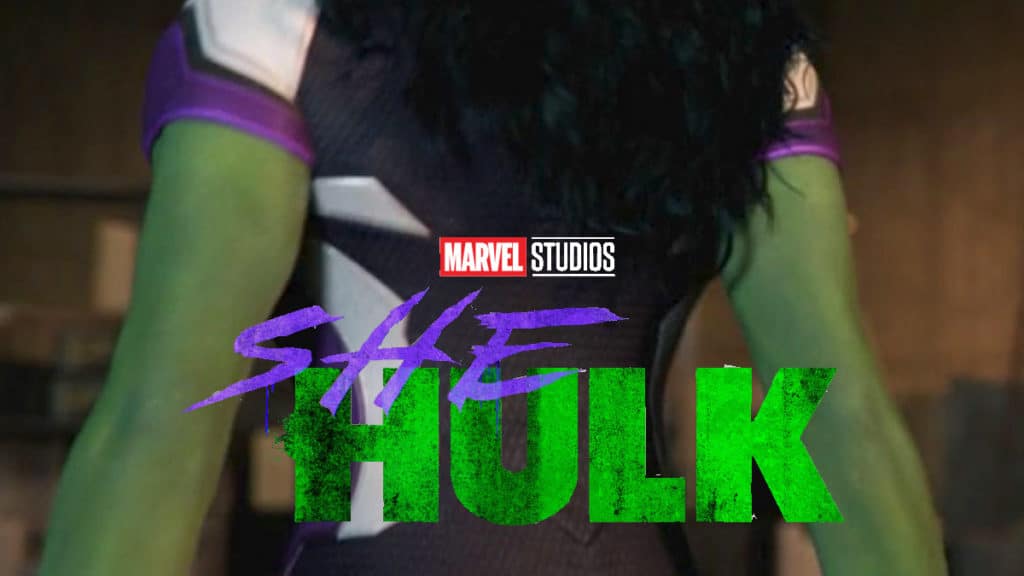 "So, I was amazed when they came back around and said, "How would you feel about…" And I went, "Yeah. All right!" And we just shot it, I guess in the summer last year or whatever. I think that they're in post now doing it, so whenever. Bonus, I got to work with Mark Ruffalo. Awesome. Who I love. And I don't know if I'm allowed to say. Oh, I can say that. But this extraordinary woman, Tatiana…Incredible, that woman. So that was a blast. It was insane."
Tim Roth's excitement at returning to Marvel is clear and his enthusiasm about this project is infectious. The praise he is giving both Mark Ruffalo and Tatiana Maslany is fantastic and points to some incredible performances. She-Hulk plot details are being kept under wraps, but it will definitely stand out from other MCU projects given the sitcom style and legal aspect of the series. It will be interesting to see how Abomination's story is further explored in She-Hulk.
RELATED: SHE-HULK: CHECK OUT THE 1ST FOOTAGE FROM MARVEL'S HUGE NEW DISNEY PLUS SERIES NOW!
Shang-Chi And The Legend Of The Ten Rings seemed to set up a new angle for the character that will hopefully continue to be fleshed out. Will Abomination be a client of Jennifer Walters in some sort of law suit or will he continue to be an enemy of Bruce Banner's? Whatever the case may be it is sure to add some intriguing layers to the character and could potentially set up more for him in the future.
WHAT OTHER MCU PROJECTS COULD ABOMINATION SHOW UP IN?
With Abomination now appearing in two MCU projects, Shang-Chi And The Legend Of The Ten Rings and She-Hulk, he seems primed for a longer story arc in the franchise. Depending on what happens with Abomination in She-Hulk this series, it could prove to be the perfect way to set up his return in future projects. With a Thunderbolts project rumored to be in development Abomination might be the perfect fit for the team.
RELATED: COULD DAREDEVIL MAKE AN APPEARANCE IN THE NEW ARMOR WARS SERIES?
It seems like the MCU has already begun building a team with Contessa Valentina Allegra de Fontaine recruiting US Agent and Yelena Belova so Abomination could prove to be an worthy addition. If Thaddeus Thunderbolt Ross is also involved, as so many fans hope he is, his connection to Abomination could be an ideal way to recruit the former soldier. Whatever the case may be regarding Tim Roth's future in the MCU it is exciting that he's returned to further explore this character beyond being an adversary of the Hulk.
Are you excited to see Tim Roth return as Abomination in She-Hulk? What are you excited to see in She-Hulk? What other MCU projects do you want to see Tim Roth in? Leave your thoughts in the comments below or on our social media and check back with The Illuminerdi for more MCU and She-Hulk.
KEEP READING: SHE-HULK: WHAT'S NEXT FOR ABOMINATION IN THE MARVEL CINEMATIC UNIVERSE?
Source: Uproxx