The superhero genre has become synonymous with pop culture dominating comic books long before taking over both the big and small screen. Many fell in love with these powerful do gooders long before Marvel became the biggest blockbusters at the box office.
We at The Illuminerdi had the chance to talk to Kayden Phoenix, creator of the graphic novel series A La Brava about her love for the genre at WonderCon 2022. Kayden revealed that she herself has been a longtime fan of this genre sighting two of the best animated superhero animated series of the 90s as part of what sparked her interest.
A LA BRAVA CREATOR KAYDEN PHOENIX SHARES HOW THE X-MEN GOT HER INTO SUPERHEROES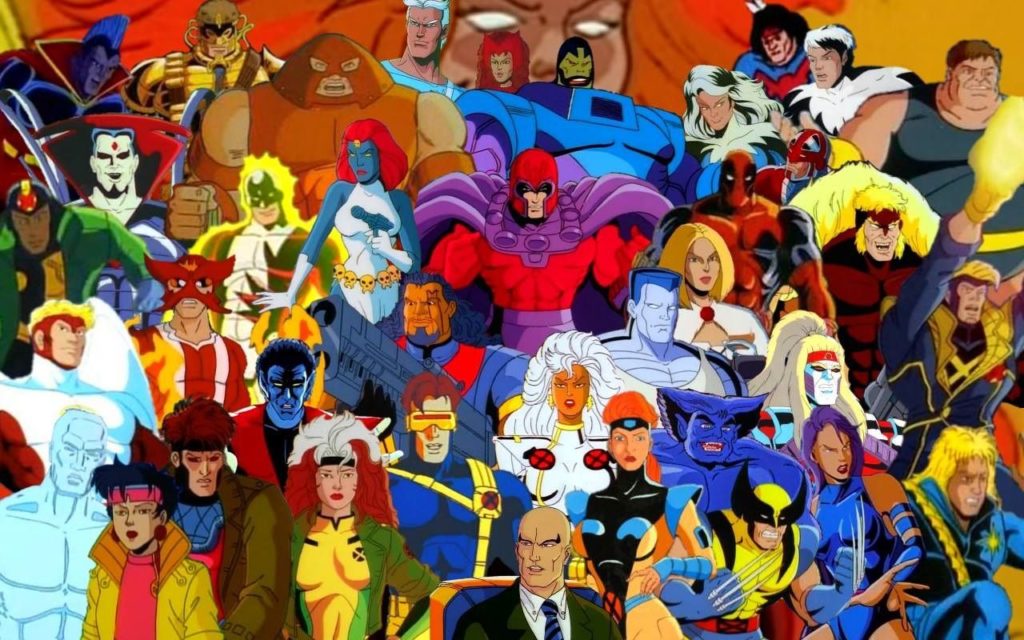 RELATED: A LA BRAVA: WONDERCON PRESENTS THE FIRST LATINA SUPERHERO TEAM
"I've always been a superhero fan. I grew up as a millennial so on tv we had X-Men which is great and we had Batman: The Animated Series. So, everything was just pretty and just fun and crime fighting and saving. Being a better person and just saving for the bigger cause."
KAYDEN PHOENIX EXPLAINS THE IMPORTANCE OF REPRESENTATION IN THE SUPERHERO GENRE
As the superhero genre has become more popular the need for representation has become even more prominent. Kayden Phoenix saw this need and decided to fill the void herself. Wanting to see more Latina superheroes she created her own, but not just one heroine an entire team in her series, A La Brava. During our interview she broke down why it is so important to include representation within the superhero genre specifically.
"Because why can't we see ourselves as Superheroes? I grew up with my Mom as my superhero. She's still my superhero. My grandad is my superhero. Literally everyone in my family are my superheroes and so I do think I'm a superhero because my Mom is my superhero. It was really that easy, but if you look at mainstream media and your like, 'I'm not a Chola. I'm not a gangbanger. I'm not any of these things that the media tells me that I am.' So, you do have to see it in a way to also believe it."
In the A La Brava series Kayden also incorporates LGBTQ representation in Loquita, Ruca, and Bandita. We asked her why she believes it is so important to incorporate this into her graphic novels especially for younger readers.
RELATED: THE BOB'S BURGERS MOVIE CREATOR EXPLAINS THE BENEFITS OF NEW MOVIE BEING 2D: EXCLUSIVE
"Because it's important. Honestly, it's a part of life honestly and in Ruca and in Bandita there's also other layers of it as well. It's just why can't you see it? Like we do exist. Why can't we see it and read it and be like, 'Oh you're a person.' Because obviously you are a person regardless of your sexuality, regardless of your identity, regardless of anything. You're still a person and that's kind of the whole base of it."
Kayden Phoenix works with a team of Latina artists to bring A La Brava to life on the page. Each hero's story is unique and while the graphic novels all clearly fit within the same universe they each have their own aesthetic and color scheme. Kayden revealed that the design of her A La Brava characters was inspired by her love of Disney and anime with the color scheme fitting the story and location.
KAYDEN PHOENIX BREAKS DOWN HOW SHE AND THE ARTISTS FOUND THE RIGHT TONE AND STYLE FOR EACH OF HER SUPERHEROES
"So, they have the same ton or style/tone because it is anime and Disney kind of put together, if you notice. Because they have very soft chins and big eyes which is very Disney, very anime and so they all come across with that regardless. But the style is based on what they're doing and where they're located. So, like my Miami girl is more Miami colors. She actually has the Dolphin colors if you think about it, right, but she's supernatural that is her tone. And so, here's a little bit more of a creepy side here's, like, some interesting greens and purples and just weird, like, red waves coming through.

My Dominican gunslinger is my cowgirl. So, here is the palate, right, what palate haven't we done? We haven't done the Western palate which is very muted colors. Cause you think cowboy films, right, and your like, it's very muted, it's calm. So, that's Bandita's colors. Ruca is my Chicana, my East LA girl so we have rich colors. So, we kind of brought it up. Santa everyone's fighting so want some cold colors right. What's cold colors for me are baby blues, baby pinks. And so the palate helps bring the tone out is kinda how I figured it out.
RELATED: BOB'S BURGERS CREATOR TEASES "FAVORITE RETURNING GUEST STARS" IN THE NEW BOB'S BURGERS MOVIE: EXCLUSIVE
Representation is extremely important especially for younger audiences and with superheroes becoming the powerhouses of modern storytelling kids need to be able to see themselves as the heroes of their story. Kayden Phoenix saw the lack of Latina superheroes and decided to fill the void herself with not one, but five heroes who will work together as a team in her next graphic novel, A La Brava.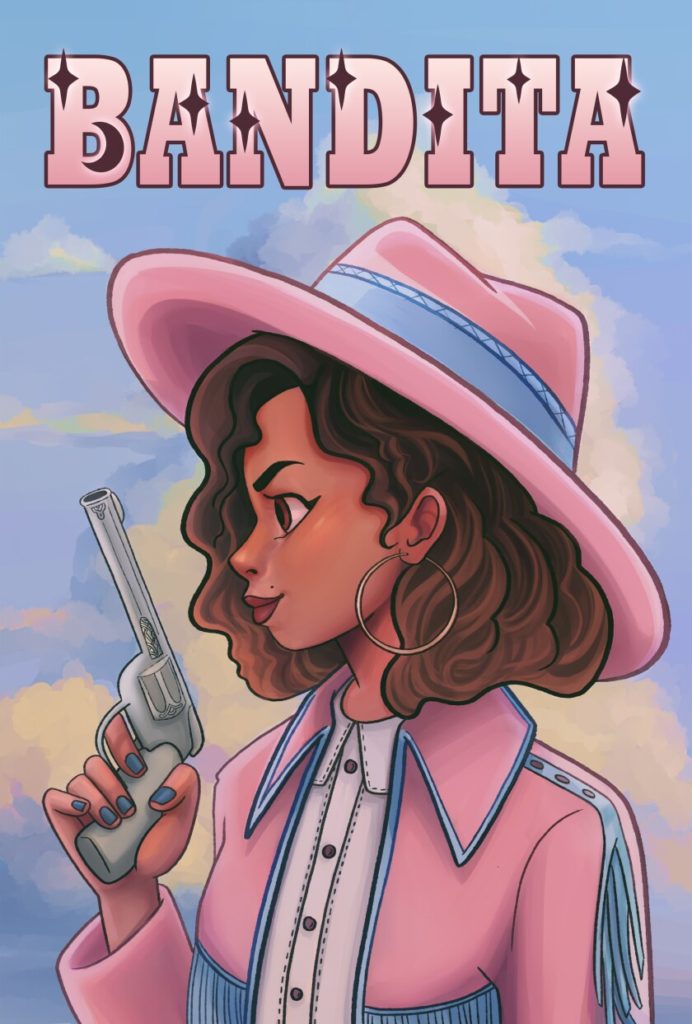 Kayden Phoenix's newest A La Brava graphic novel, Bandita is available now. Are you excited to read the A La Brava series by Kayden Phoenix? What made you fall in love with superheroes? Leave your thoughts in the comments below or on our social media and check back with The Illuminerdi for more A La Brava and WonderCon 2022 coverage.
KEEP READING: A LA BRAVA CREATOR WANTS NEW SUPERHERO TEAM TO FACE OFF AGAINST THE JOKER AND SNEAK PEEK OF HER UPCOMING GRAPHIC NOVELS: EXCLUSIVE