A leaked set video from Gotham Knights, which is filming a pilot in Toronto, seems to reveal that Bruce Wayne has been cast for the project. 
While Bruce will likely not be a major player in the series, as it revolves around the aftermath of his death, his character making a physical appearance as opposed to being referenced in dialogue is certainly ideal. It is currently unclear who has been cast in the role of Bruce Wayne. While it remains to be seen whether Warner Bros. Discovery will order a full season of Gotham Knights, if they do, Batman oversaturation will only rise. 
Gotham Knights: Who Will Play Bruce Wayne?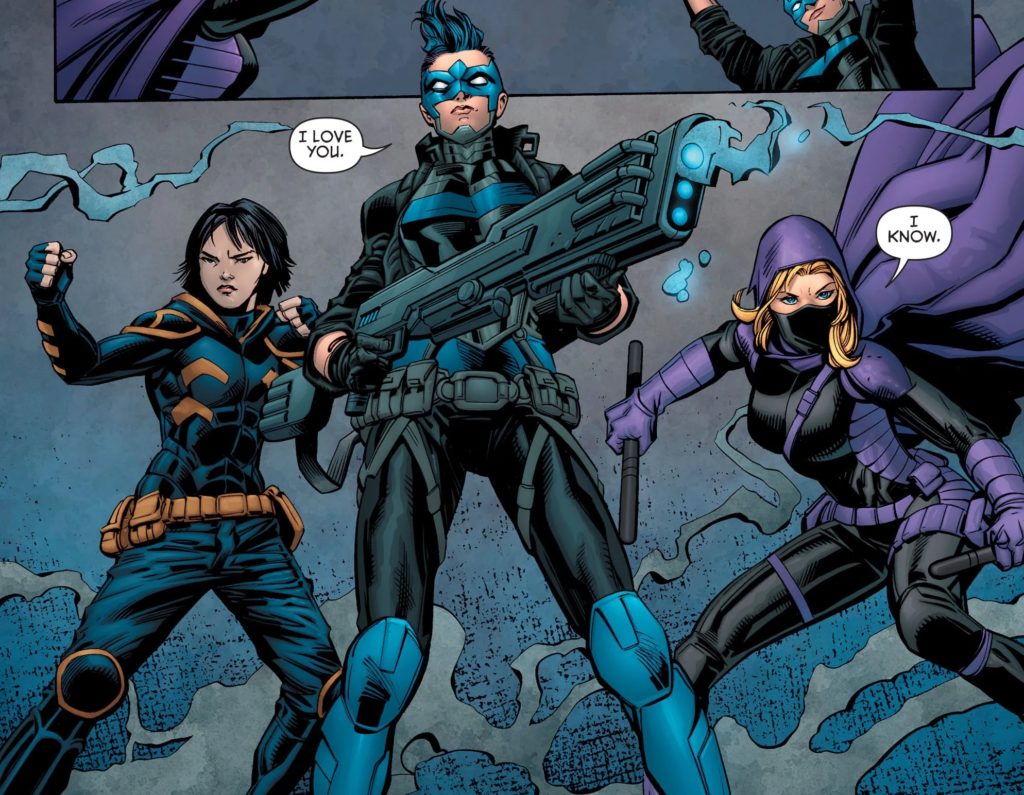 In the past ten years, DC has created 9 different live-action versions of Bruce Wayne. Seriously. There is Christian Bale of The Dark Knight Rises, Ben Affleck of The Snyderverse, David Mazouz of Gotham, Kevin Conroy and Warren Christie of Batwoman, Micheal Keaton of The Flash, Dante Pereira-Olson of Joker, Iain Glen of Titans, and last but not least, Robert Pattinson of The Batman. With this unknown actor joining the cast of Gotham Knights, DC will have created 10 different Bruce Waynes in approximately ten years. 
RELATED: WONDER WOMAN 3 SCRIPT STILL BEING WORKED ON BY GAL GADOT AND PATTY JENKINS
That's not to say that this project should be canned, or that it lacks potential. There are certainly some interesting elements at play in this show. It's just to say that we see a ton of Gotham City in live-action, and not a lot of some other fascinating corners of the DC Universe. Hopefully the new WBD knows how to prioritize better than the old guard at Warnermedia.
Gotham Knights Official Description 
"In the wake of Bruce Wayne's murder, his rebellious adopted son forges an unlikely alliance with the children of Batman's enemies when they are all framed for killing the Caped Crusader. And as the city's most wanted criminals, this renegade band of misfits must fight to clear their names. But in a Gotham with no Dark Knight to protect it, the city descends into the most dangerous it's ever been. However, hope comes from the most unexpected of places as this team of mismatched fugitives will become its next generation of saviors known as the Gotham Knights."
Gotham Knights will feature a variety of DC characters, some are iconic, others are obscure, and at least one is brand new. Most notably, Carrie Kelley and Stephanie Brown, two heroes who have carried the Robin mantle, will make their live-action debut on this CW series, if it is picked up by Warner Bros. Discovery. Both characters were teased as potential new Robins to Iain Glen's Batman in the wake of Jason Todd's death in the beginning of Titans Season 3 last year. Despite this, Gotham Knights is not expected to feature any connections to the popular HBO Max DC TV series. 
RELATED: SPIDER MAN'S KRAVEN SPIN-OFF MOVIE CASTS LEVI MILLER
Gotham Knights features an interesting connection to another major live-action DC property, specifically Batwoman. Natalie Abrams, James Stoteraux, and Chad Fiveash are developing Gotham Knights. This team has worked on several DC TV shows, including Gotham, Krypton and Supergirl, but their most prominent recent work in that universe is Batwoman. Despite the numerous similarities between Gotham Knights and Batwoman (A Gotham universe without an active Bruce Wayne, featuring queer characters, airing on the CW, etc.), the former series is believed to exist in its own independent continuity. 
Gotham Knights: Getting To Know The Knights
Stephanie Brown will be portrayed by Anna Lore, who has performed on projects such as the CW series All-American and the HBO Max DC TV series Doom Patrol, where she played Penny Farthing, one of Crazy Jane's numerous alters (*Author's note: Jane's dissociative personality disorder makes Steven Grant's look like a walk in the park). Additionally, Navia Robinson is playing Carrie Kelley.
"Described as possessing sarcasm matched only by her intellect, Stephanie was raised on a steady diet of brain teasers and puzzles. She's honed her skills to become a formidable coder. But her greatest talent may be hiding a less-than-perfect home life. In the DC Comics, Brown has fought crime under multiple monikers, including Spoiler, Batgirl, and Robin.

Carrie Kelley is an idealistic teenager who talked her way into being Batman's unlikely sidekick. She's the first to rush into a dangerous situation, so long as she can make it home by curfew."
One lesser known hero of the Gotham pantheon is Harper Row, AKA Bluebird. A relatively new addition to the Bat-Family, The character was created by Scott Snyder and Greg Capullo, and made her debut appearance in 2012's Batman #7. In the source material, she suffered through a traumatic childhood, enduring her father's shortcomings, the murder of her mother. Harper loves her brother Cullen deeply, fighting to protect him from the lowlife bigots of Gotham City. 
Fallon Smythe will play Harper Row/Bluebird. "Streetwise, acerbic and often underestimated, the blue-haired bisexual is a gifted engineer who can fix anything. But what Harper wants most of all is to repair the broken lives of her and her brother, Cullen, the only person she trusts."
Tyler DiChiara plays Cullen Row, Harper's brother. "After years of hiding his true self from an abusive parent, the transgender teen is tired of being polite and agreeable. Clever and adept at reading human nature, Cullen is ready to fight his own battles."
Cullen Row has often been portrayed as a victim and someone in need of standing up for, usually by his big sister. While that history and dynamic is important and will likely be retained in this upcoming Gotham Knights adaptation, it's a pleasant surprise to learn that this version of Cullen Row will be fighting his battles for himself more  often. Perhaps Cullen will step out of Bluebird's protective shadow in this series, eventually standing beside her as a fellow Knight of Gotham. 
RELATED: BATGIRL: LESLIE GRACE TEASES NEW FILM'S STORY AND POTENTIAL SEQUEL
The final hero cast for Gotham Knights is an original character named "Turner Hayes", who is the adopted son of Bruce Wayne. At this time, it is unclear why the creative team decided to create yet another "son of Wayne", when so many already exist in other mediums, ripe for adaptation. The only clear answer is that "Turner Hayes" is a more creatively independent character than Dick Grayson or Jason Todd, free of the connections to old fans, earlier adaptations, and preconceived audience expectation. If this TV series is picked up with a full season order by Warner Bros. Discovery, and Turner Hayes feels unique from Robins past and present, this unexpected choice could work out nicely for Gotham Knights.
"Oscar Morgan will play Turner Hayes, whom Bruce Wayne adopted following the murder of Turner's biological parents. Resilient and determined to live up to his adoptive father's name, Turner has never felt comfortable in Bruce's world of wealth and privilege."
Gotham Knights: Meeting The Villains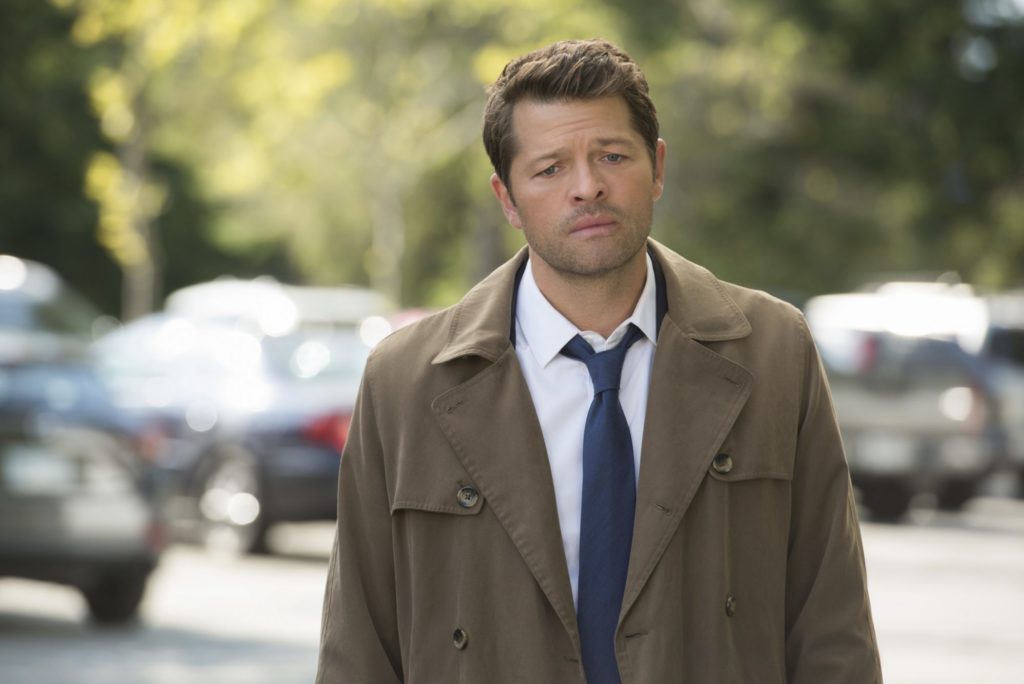 Two theoretically antagonistic characters have been cast for Gotham Knights as well. The first is a mysterious figure named "Duela", a character with a confusing, convoluted, and relatively obscure history in the source material.
"Olivia Rose Keegan plays Duela, the unpredictable daughter of the most dangerous man in Gotham. Born in Arkham Asylum and above all a survivor, Duela is also a brutal fighter and skilled thief."
Many fans believe that this character will be Duela Dent, daughter of Two-Face. While this theory may seem highly plausible for reasons we will get to momentarily, it's important to mention that the lineage of "Duela" in DC Comics is unclear and subject to several retcons. While she may be the daughter of Harvey Dent, she could be the daughter of the Joker, or another unknown third party. If the "most dangerous man in Gotham" is her father, and a regular at Arkham Asylum, I'm inclined to think Joker. That being said, if Joker doesn't exist in this universe, or if he's six feet under, Two-Face/Harvey could be runner-up.
And would you look at that, Gotham Knights already has a Harvey Dent. Misha Collins, famous for his role as Castiel on the CW series Supernatural, is set to portray the iconic Batman villain on the show.
According to The Hollywood Reporter, "This version of Dent is described as "dashing, with a swagger" and a hard-charging district attorney. His idealism and single-minded quest for justice will tragically and ironically transform him into Two-Face". As a fan of Supernatural, I've witnessed the incredible range and talent Misha Collins has, and I would love to see his take on Two-Face. In fact, that casting is the single most promising element of Gotham Knights, if you ask me.
Who is responsible for the murder of Bruce Wayne? Was it Two-Face, Duela, or another supervillain entirely? If Warner Bros. Discovery likes the Gotham Knights pilot, we may find out the answers in due time. If not, that question may remain shrouded in secrecy for all time.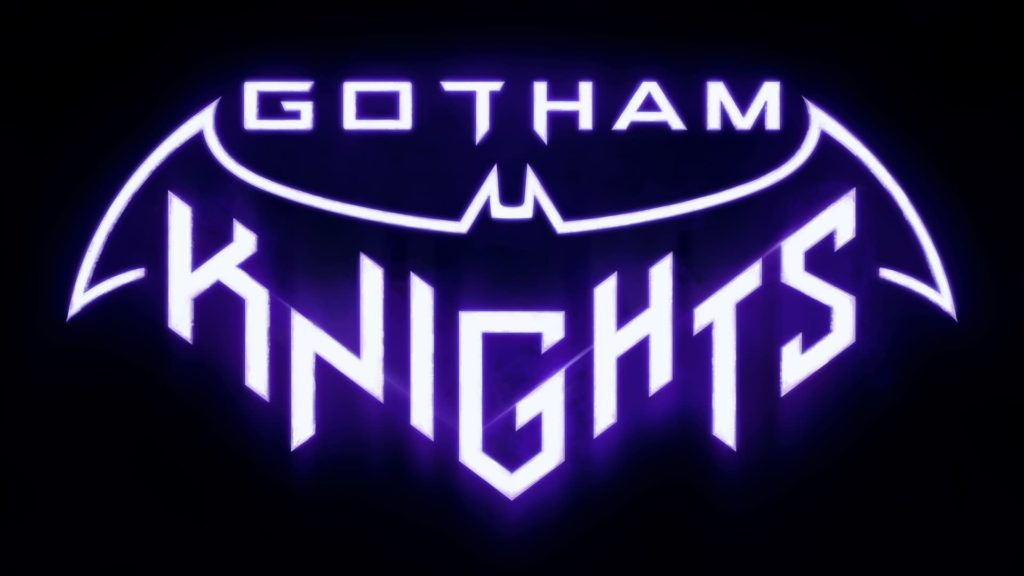 Would you like to see Gotham Knights? Who should play Bruce Wayne on the show? Let us know your thoughts in the comments below or on our social media!
KEEP READING: DUNE'S JOSH BROLIN SPILLS THE BEANS ON ALMOST PLAYING BATMAN FOR ZACK SNYDER
Source: CBM