Currently in pre-production is an adaptation of Terry Gilliam's Time Bandits, a story about a young boy who joins a team of time traveling dwarves going to different time periods to steal various treasures. You might be familiar with Terry Gilliam's work with Monty Python, Fear and Loathing in Las Vegas, and The Brothers Grimm. A director with incredible comedic abilities, he pioneered many of the comedic tropes we still see today.
The young boy, Kevin, is said to be smart, likable and full of wonder. This project, set to be a one-hour drama consisting of ten episodes, will be distributed by Paramount TV, and streamed on Apple TV+.
RELATED: MARVEL'S ILLUMINATI IN DOCTOR STRANGE IN THE MULTIVERSE OF MADNESS?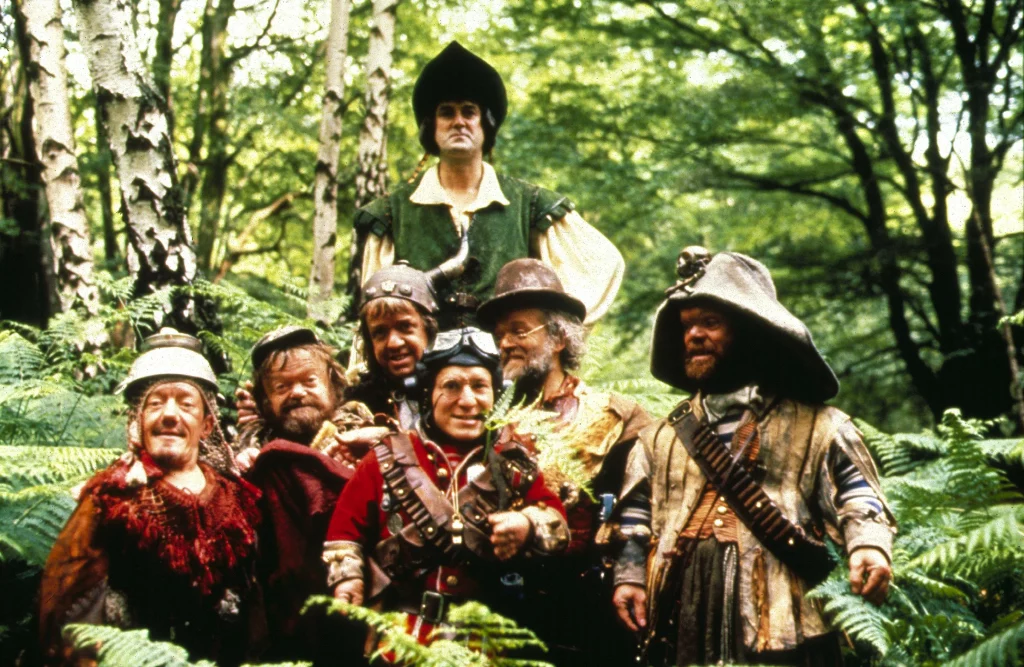 This new series is created by Taika Waititi, Jemaine Clement and Iain Morris, and is set to be executive produced by Terry Gilliam himself. Jemaine Clement is known for his roles in Eagle vs Shark, the What We Do In The Shadows film, and Moana. Iain Morris is known for his writing roles on Flight of the Conchords as well as the upcoming sports comedy, Next Goal Wins. You might know Taika Waititi's other projects, such as What We Do In The Shadows, JoJo Rabbit, and the Marvel Cinematic Universe film, Thor: Ragnarok. If this project is anything like his previous works, we are in for quite a fun and absurd ride. 
Peter Dinklage Offered Lead Role in Time Bandits
We here at The Illuminerdi have some exclusive details regarding the production of this series! According to our sources, Time Bandits looks to begin production in August of this year and wrap in early 2023.
We can also exclusively report that Time Bandits has made an offer to Peter Dinklage for the role of "Randall", a lead in the series! While we do not know if Dinklage has accepted the role in Time Bandits, this does give us a clearer image of the caliber of actor that they are looking for. Dinklage has great comedic and dramatic abilities, so following him as a lead in the series is sure to make us all laugh and cry.
RELATED: WHO IS VERANKE? – IMPORTANT FUTURE MCU CHARACTERS YOU NEED TO KNOW!
Peter Dinklage, made famous by his role as Tyrion Lannister in HBO's Game of Thrones, has appeared in all sorts of projects, from Avengers: Infinity War to the more recently released Cyrano. He has also had roles in many other popular films, such as Elf, The Chronicles of Narnia: Prince Caspian, and X-Men: Days of Future Past. Peter Dinklage is an incredibly versatile actor, who ranges from projects like Pixels to those like The Station Agent.

Taika Waititi is a master of the absurd, as seen in projects like Hunt for the Wilderpeople and the soon to be released Thor: Love and Thunder. Working with an updated adaptation of Terry Gilliam's Time Bandits, not to mention Gilliam's role as executive producer, it is looking like we are in for yet another amazing Taika Waititi project!
What are your thoughts on this adaptation of Terry Gilliam's Time Bandits? Are you a fan of the original Time Bandits movie? Do you want to see Peter Dinklage play a lead role in the new series? Who else would you like to see cast in the upcoming series? What current Taika Waititi project that is in development are you most looking forward to see and why? Let us know in the comments and on our Twitter!
CONTINUE READING: TWISTED METAL: NEW INFO ON 2 NEW CHARACTERS COMING TO PEACOCK ACTION SERIES: EXCLUSIVE