Walt Disney Animation Studios has a new exciting docuseries, Sketchbook, that gives audiences a sneak peek into the magic of animation. Sketchbook combines a fun "how to draw" tutorial of six iconic Disney characters with a deep dive into the artists and animators who are teaching viewers. Walt Disney Animation Studios has made some of the most iconic characters and movies that stand the test of time. Many of these masterpieces are still beloved decades after their initial release and a number of these characters continue to gain popularity. But what is the magic that Disney puts into these characters that leads to so many hits? Some of the animators featured in Sketchbook had a few ideas.
SKETCHBOOK STARS REVEAL WHAT MAKES A GOOD DISNEY ANIMATED CHARACTER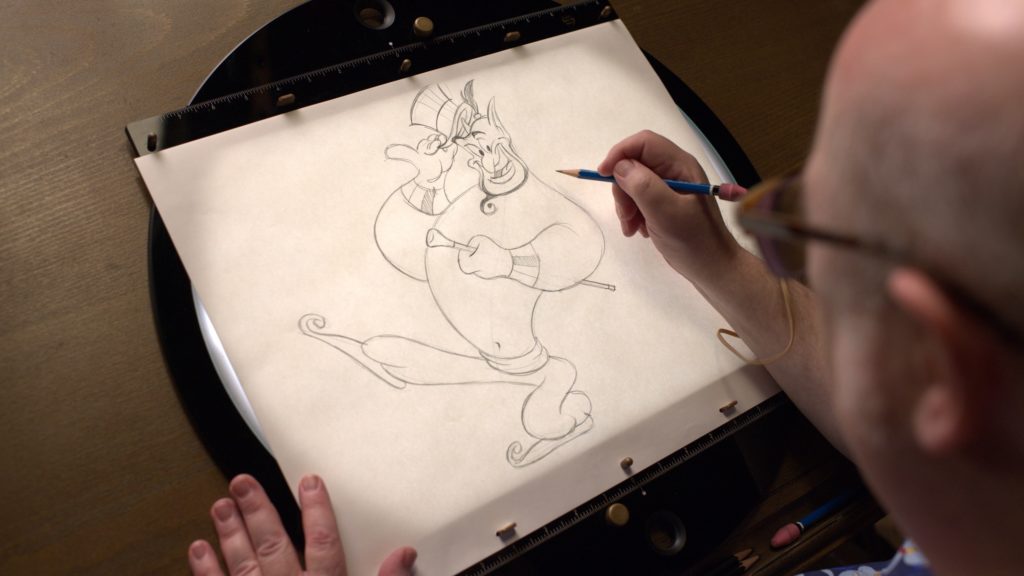 The Illuminerdi had the opportunity to participate in a press day for Sketchbook with the artists that are featured in the docuseries. During a roundtable interview with Walt Disney Studios' Eric Goldberg and Hyun-Min Lee the animators, who brought us Genie and Olaf respectively, revealed what the magic is that makes a good Disney character.
Eric Goldberg explained, "I think having a unique personality. I think that's really what Walt started and what all of our heroes continued was the idea that each of these characters are individuals. And so they have to move a certain way, act a certain way that's different than the other characters in the show. You have to find ways of making the character unique and still relatable to the other characters in the film."

Hyun-Min Lee continued, "And relatability I think is such a huge part of it where it's like these unique personalities, completely different looking characters, it could even be a flour sack. Or in Aladdin it's just a carpet and you somehow suddenly really relate to this character. It's just like doing these motions and you suddenly understand how its feeling. And I think that relatability of making them so genuine that people can understand and root for them. I think that's the huge component of the Disney appeal."
RELATED: ALL THE EXCITING DISNEY, MARVEL, AND 20TH CENTURY CINEMACON 2022 DETAILS
Uniqueness and relatability seem to be common factors in what makes Disney characters continue to be popular with all generations of audiences finding something to connect with. The magic carpet in Aladdin is the perfect example, although the character has no dialogue or even facial features the carpet is able to emote and draw fans in. Hyun-Min Lee, who draws Olaf in her episode of Sketchbook, was one of the character designers of Olaf in Frozen and supervising animator of Anna in Frozen II. During the Sketchbook Q&A, she broke down what makes these characters so endearing to audiences and once again points to the importance of relatability even in a world of magic.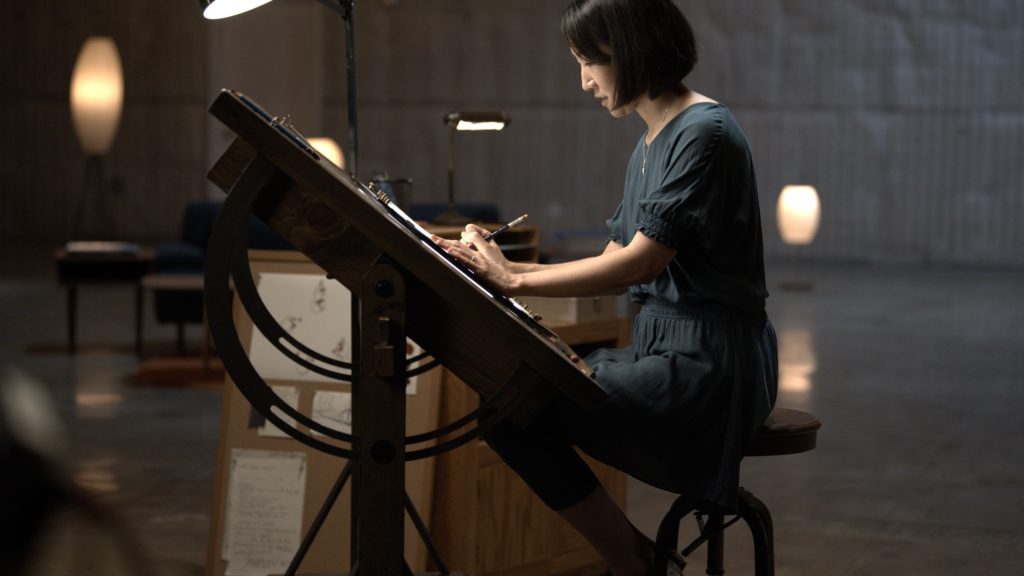 "I think the biggest thing about them is their relatability. Because they're these magical characters in this magical kingdom- Elsa even has magical powers- and Olaf is a talking snowman. That's definitely not something that you see every day. But I think in their personalities and who they are, they're such relatable characters. And when we're working on the films, Jenn and Chris, the directors, they know them so well, like their own children. And they were always so, so deep into how they would be able to describe them to us and tell us how they feel.

And I think when we were animating them, I think that really touched down deep inside us to where we were always trying so hard to bring out our own selves into them. And I think it's just that relatability where, with Olaf, he gives us that permission to say things or see things in the more truthful and more joyful light that we often forget to do after we are no longer children. And there's things that he says. It's like, 'oh, I probably can't say that now, but I've probably thought that sometimes' or and he just gives us permission to laugh about those things in a light-hearted way.

And for Anna, she's such a strong and cheerful character. For me and Kristen Bell was a huge inspiration to me because I struggled with depression myself and she's so outspoken about those things. And I think Anna goes through that, especially in Frozen II. Just the way that they can feel so real but they're also showing that these are hard things that we all go through, but we can also overcome them in various ways. I think seeing that is what really makes people feel close to those characters and root for them and wanting to know more about them.

Like everyone said here, they are like my children, my old friends, my family, after you've worked with them for just even a year. You're so deep into trying to figure out what do they think? How would they act? What do I want the audience to see through them? They're just like family to you and I think it's just so, so gratifying and so joyful to see how much people love those characters. And I'm always very grateful."
RELATED: LIGHTYEAR: HOW CHRIS EVANS' CAPTAIN AMERICA PERFORMANCE MADE HIM PERFECT TO VOICE BUZZ LIGHTYEAR
Walt Disney Animation Studios seems to have the magic touch when it comes to the creation of some of the best characters and films in animation. With Sketchbook, audiences have the opportunity to see behind some of this magic by learning how to draw Olaf, Genie, young Simba, Kuzco, Mirabel, and Captain Hook. Sketchbook shows off not only the uniqueness of each of these characters but the artists behind them as well.
Sketchbook is available now on Disney Plus.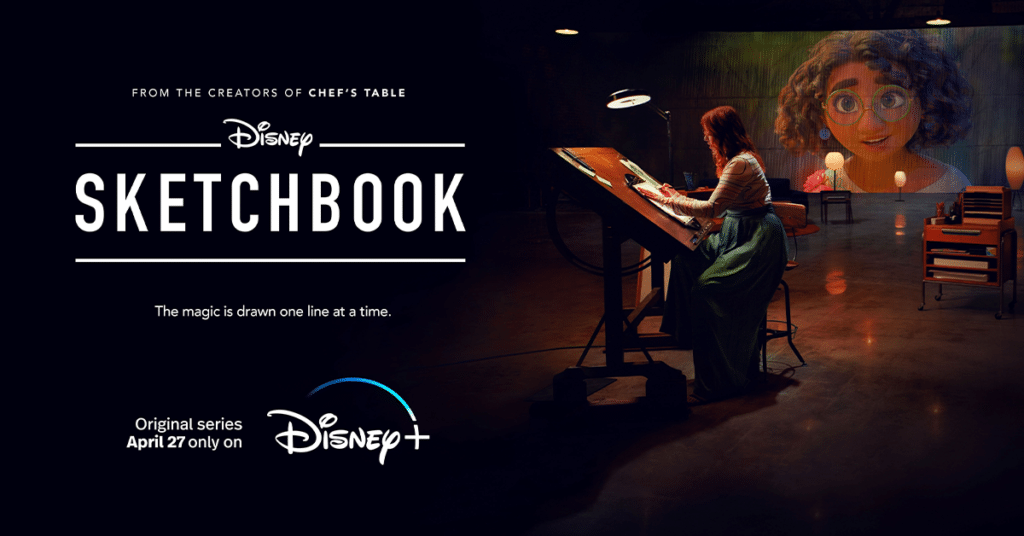 What do you think is the magic factor that makes Disney characters so iconic? Do you agree that relatability and uniqueness are the key? Which Disney character are you excited to learn how to draw in Sketchbook? Leave your thoughts in the comments below or on our social media and check back with The Illuminerdi for more Disney and Walt Disney Animation Studios.
KEEP READING: SKETCHBOOK: ERIC GOLDBERG TEASES UPCOMING HAND DRAWN DISNEY ANIMATION PROJECTS AND TALKS ABOUT THE AMAZING LONGEVITY OF ANIMATION