Corrective Measures and Power Rangers Dino Charge star Brennan Mejia reveals which DC and Marvel heroes he'd like to play.
Superheroes have taken over the pop culture landscape not only in the pages of comic books but on both the big and small screens. Tubi's new original movie Corrective Measures, based on the graphic novel of the same name, doesn't explore superheroes versus supervillains, but instead a maximum-security prison in a world full of superpowered people. The Illuminerdi had the opportunity to speak with Corrective Measures star Brennan Mejia about his new film.
Brennan Mejia is no stranger to superpowers first as the Red Ranger in Power Rangers Dino Charge and most recently as the empathic prisoner, Diego Diaz, in Tubi's original movie Corrective Measures. Brennan Mejia also worked with a few superhero television and movie vets during Corrective Measures including Tom Cavanagh of The Flash and Michael Rooker of Guardians of the Galaxy and The Suicide Squad. With tons of new Marvel and DC projects coming and countless heroes that have yet to make their debut the options are nearly limitless. Brennan Mejia revealed a few characters he'd be interested in playing making it clear he is open to both Marvel and DC if they come knocking.
BRENNAN MEJIA REVEALS WHICH MARVEL AND DC SUPERHEROES HE'D WANT TO PLAY
RELATED: What Corrective Measures Star Brennan Mejia Wants to Explore In A Sequel: Exclusive Interview
"Miguel O'Hara from Spiderman 2099. He's Latino as far as I know, right? He's Spiderman. I'm sure they're not going to cast me as Peter Parker unless they decide to get a whole new version, but why would they right now. I'm sure they're happy with what they got. So just thinking in realistic terms of what potentially I could actually play. Jaime Reyes from Blue Beetle. I know he's cast already too. But just roles that, or Nightcrawler from X-Men. He's circus, right?"
We pointed out another superhero with a background in the Circus, Dick Grayson aka Nightwing,
"Exactly. Yep. So those are the ones, if I could choose. I think Nightwing would probably be like the ultimate from DC. And then for Marvel, there's so many characters, literally just sign me up, coach. Just put me in MCU."
Spider-Man has proven to be huge for Marvel so the possibility of a live-action Spider-Man 2099 is an especially exciting pick. The only on-screen appearance of this character so far is the animated Spider-Verse movies, first in a post-credit scene for Spider-Man: Into The Spider-Verse voiced by Oscar Isaac and the upcoming Spider-Man: Across The Spider-Verse with Isaac reprising his role next year. Marvel has opened the door to both the multiverse and time travel in the MCU so this could be the perfect time to introduce this hero of the future.
RELATED: Power Rangers 30th Anniversary: What Sensational Dino Charge Star Brennan Mejia Wants To See
The Mutants are also coming to the MCU which opens the door to Nightcrawler making his MCU debut sometime in the future. Dick Grayson aka Nightwing is expected to make his DCEU debut sooner than later with his rumored appearance in Batgirl. Brennan Mejia has some outstanding picks when it comes to which heroes he would like to play.
And there is somewhat of a precedent for former Power Rangers stars making the jump into the world of MCU heroics. Nikolai Nikolaeff, White Rhino Ranger in Power Rangers Jungle Fury, appeared in Daredevil and Eka Darville, Red Ranger in Power Rangers Samurai, played Malcolm Ducasse in Jessica Jones. Perhaps this trend can continue with Brennan Mejia next.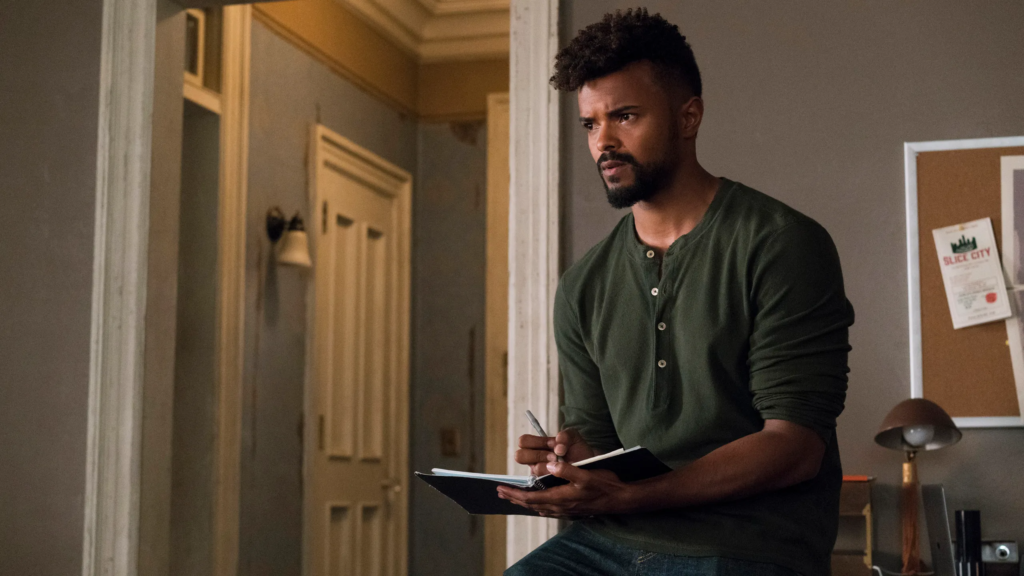 "I don't know. This is the thing, I used to think, well, there's no chance it's ever going to happen. I thought the same thing about Power Rangers. I thought the same thing about all these roles. It has to be someone eventually. And if you think it's not you, then it's probably not going to be you. But if you believe, like why not you? And if it doesn't happen, you move on, it's out of your control.

But you go in with the thought that I try to make every audition to the point where if we were going to shoot it that day, I'm ready to go shoot it. Sometimes that's impossible because you literally get like a 10 hour turnaround and you're like, well, I could obviously make this better with an extra day. But within those 10 hours, what can I do to make this character alive?"
RELATED: Corrective Measures Star Brennan Mejia Discusses The Legacy Of Bruce Willis: Exclusive
Hopefully, Brennan Mejia will get a chance to bring one of these iconic comic book heroes to life on screen. Spider-Man 2099 is an especially intriguing possibility. With the success of Spider-Man: No Way Home it seems like a full live-action Spider-Verse movie should be coming at some point and hopefully, that will introduce a live-action Spider-Man 2099 with Brennan Mejia under the mask.
Corrective Measures is available to watch now on Tubi for free.
Are you a Brennan Mejia fan? Would you like to see Brennan Mejia play Spider-Man 2099? Is there another DC or Marvel hero you'd like to see him play? Leave your thoughts in the comments below or on our social media and check back with The Illuminerdi for more.
KEEP READING: POWER RANGERS STAR BRENNAN MEJIA SHARES IMPORTANT ADVICE FROM THE FLASH'S TOM CAVANAGH