Netflix has released the first pictures from their upcoming Leonard Bernstein biopic, Maestro, featuring an almost completely unrecognizable Bradley Cooper.
Bradley Cooper is one of the best currently working actors with a ton of acting roles under his belt. He starred in the famous Hangover trilogy, joined the Marvel Cinematic Universe as Rocket Racoon, and was nominated for four acting Oscars for: Silver Lining Playbook, American Hustle, American Sniper and A Star is Born. For the latter, Cooper not only starred in the film, but also co-wrote and directed it. He was also nominated in both respective categories, but still has no wins under his belt. After his role in Guillermo Del Toro's Nightmare Alley (for which he was also nominated as a producer) the multi talent returns with his next film, the Leonard Bernstein biopic, Maestro.
First Look At Bradley Cooper In Maestro
Leonard Bernstein was a famous conductor and humanitarian, who is considered to be one of the most important musical minds of his time. His first feat made the front page of the New York Times when he was 25 yeas old. Bernstein made headlines for his conducting debut at the New York Philharmonic, after stepping in at short notice due to a colleague's illness the day before. His most famous works are the score for the Broadway musical West Side Story and the Oscar nominated score On The Waterfront. The composer's story also didn't lack drama, as just before he composed the nominated score he was blacklisted before being cleared of being a communist.
RELATED: INDIANA JONES 5 TEAM CELEBRATES LEGENDARY COMPOSER JOHN WILLIAMS AND REVEAL RELEASE DATE
The biopic marks Cooper's second directing credit. It is his follow-up to his acclaimed directorial debut A Star Is Born in which he also co-starred alongside Lady Gaga. Just like for his debut feature film, he also co-wrote the screenplay for Maestro together with the Oscar-winning Spotlight writer, Josh Singer.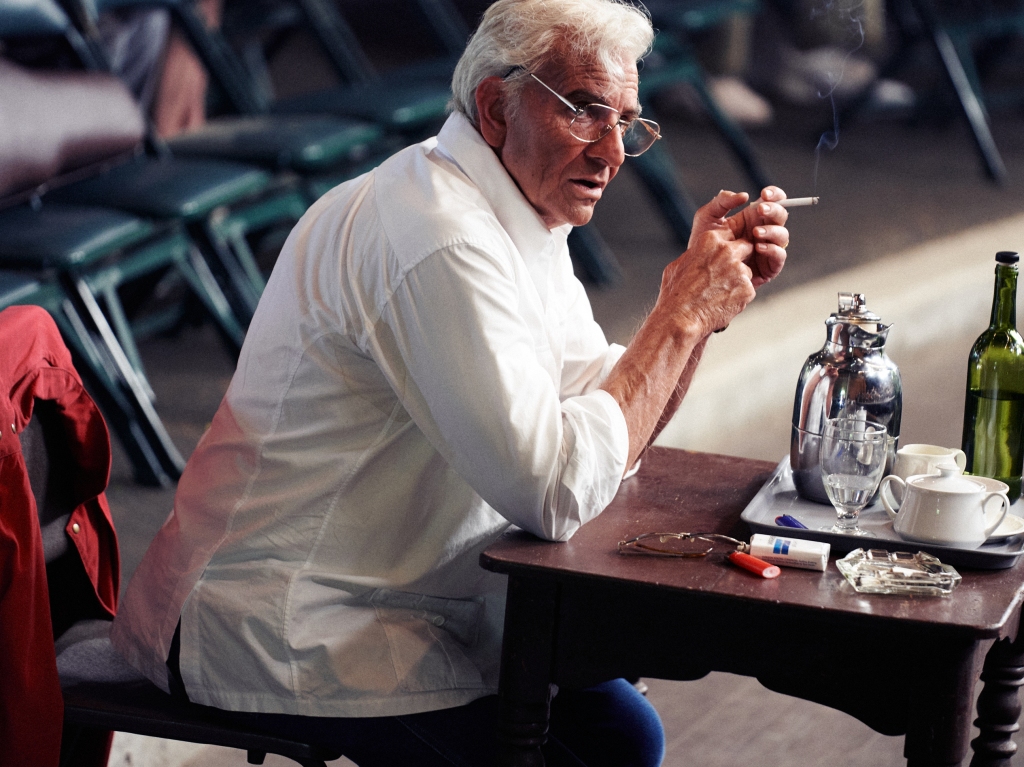 According to Deadline, Maestro's through line is the story of the marriage between Leonard Bernstein and his wife. Cooper plays Leonard and looks unrecognizable because of the fantastic prosthetic and make-up work by Kazu Hiro, due to the fact that the film takes place over the span of 30 years. Hiro is the Oscar winner known for Bombshell and Darkest Hour (in which he transformed Gary Oldman into Winston Churchill).
RELATED: ANDOR OFFICIAL KEY ART AND TRAILER RELEASE FROM DISNEY+ AT STAR WARS CELEBRATION 2022
Bradley Cooper also assembled a stellar cast for his second feature. Oscar nominee Carey Mulligan (Promising Young Woman) will play Felicia Montealegre, Bernstein's wife. The Maestro cast also includes Stranger Things' Maya Hawke and Doom Patrol's Matt Bomer. At one point Succession's Jeremy Strong was also attached to the project, but it is unknown if he's still part of it.
The film is being produced by Steven Spielberg (Schindler's List), Martin Scorsese (The Irishman), Kristie Macosko Krieger (West Side Story), Fred Berner (Law & Order), Amy Durning (Law & Order: Organized Crime) and Bradley Cooper (Joker) himself.
RELATED: THE BAD BATCH SEASON 2 GETS NEW TRAILER AND RELEASE WINDOW
There is no denying that Bradley Cooper will likely get another bunch of Oscar nominations with Maestro. Many fans counted it as a terrible snub that he wasn't nominated for Best Director for A Star is Born and many people said he should have won the acting Oscar that year. With Maestro's prosthetic work another acting nomination seems inevitable as the Academy can't resist these transformative performances.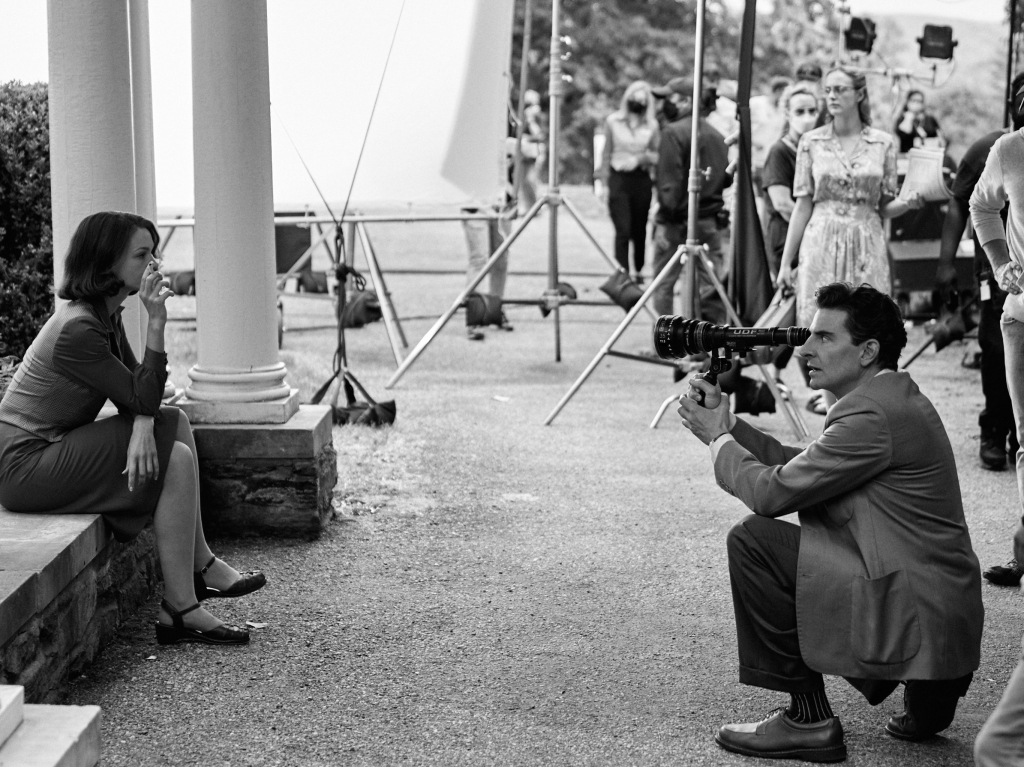 Maestro is coming to Netflix sometime in 2023. What do you all think? Are you excited for the film? Did you like Bradley Cooper's A Star is Born? Let's discuss everything in the comments down below and on our Twitter.
KEEP READING: EMERGENCY MOVIE REVIEW: AMAZON'S DARK COMEDY IS MORE THAN WORTH A WATCH