Lightyear is only a week away and fans will soon get to experience a whole new adventure with the iconic Space Ranger. However, this is not the Buzz that fans are used to. Chris Evans brings a whole new incarnation of Buzz Lightyear to life in the new movie. No longer solely the comic relief, Buzz is the main character carrying both the narrative and emotional weight of Lightyear. Lightyear is the movie within the Toy Story universe that Andy saw which made him need to get the Buzz Lightyear toy.
CHRIS EVANS REVEAL WHICH ICNOIC DISNEY CHARACTER HE WANTS TO TAKE ON NEXT
The Illuminerdi had the opportunity to attend the virtual Lightyear press conference which included the fantastic cast of the new Pixar sci-fi action adventure movie. During the press conference Chris Evans was asked which Disney character he would like to play next. Chris Evans has played two truly iconic characters, Captain America and Buzz Lightyear, which fall under the Disney umbrella with Marvel and Pixar. However, he has yet to play a character from Disney proper. Chris Evans was quick to answer and while there are countless incredible characters from the House of Mouse, his choice was an interesting one.
"If there were another character to play, I don't think I could pull it off, but I was always a really big fan of Robin Hood. The old animated Disney movie Robin Hood and I just thought Robin Hood was so cool. I think of all the animated characters in the Disney library Robin Hood stands alone. I think he's just smooth and charming and capable. And I don't have that cool British accent, I'd love to give it a crack."
Robin Hood is a Disney animated classic that is often overlooked so to hear Chris Evans share not only his love for the movie, but his desire to take on the lead role is exciting. Robin Hood is a musical comedic take on the tale of the outlaw archer who steals from the rich to help the poor. Disney has countless heroes and with so many remakes and continuations in the works this is the perfect time for an actor to throw their hat in the ring to potentially play their favorite character.
RELATED: LIGHTYEAR: HOW CHRIS EVANS' CAPTAIN AMERICA PERFORMANCE MADE HIM PERFECT TO VOICE BUZZ LIGHTYEAR
Back in 2020 it was reported that a live action/CGI Robin Hood was being developed for Disney Plus. Could this mean that Chris Evans' dream of playing the roguish hero fox is actually a possibility? Robin Hood in many ways seem like a perfect fit for Evans. The role falls into the wounded hero who want to help others category that both Captain America and Buzz Lightyear fit. While Robin Hood has a bit more of an outlaw feel, Captain America also had an outlaw element after the hero went on the run as a fugitive but continued to help people.
Like both Captain America and Robin Hood, Buzz Lightyear is a heroic character who tries his best to help people. But before digging into the possibility of Chris Evans taking on a third iconic Disney hero, fans will have the chance to see him embody a new version of an old favorite. Lightyear adds depth and nuance to a character that until now has been largely comedic relief. Chris Evans infuses Buzz with gravitas, emotion, and flaws while keeping an element of the charm and comedy one would expect from a sci-fi hero.
RELATED: LIGHTYEAR DIRECTOR EXPLAINS HOW "ANDY'S STAR WARS" WITHIN THE TOY STORY UNIVERSE IS PIXAR'S 1ST SCI-FI ACTION ADVENTURE MOVIE
Buzz Lightyear is a character that is iconic as one of the two biggest characters in the Toy Story franchise, but Lightyear will set the character on a new path. Buzz Lightyear is moving beyond the confines of a toy now venturing into unexplored genre for Pixar as a sci-fi, action, adventure movie that explores a new iteration of a character's origin story. Interestingly Chris Evans seems to be drawn to characters that have very similar core elements. All three of these characters have a deep need to help others along with a heroic streak and hidden depths.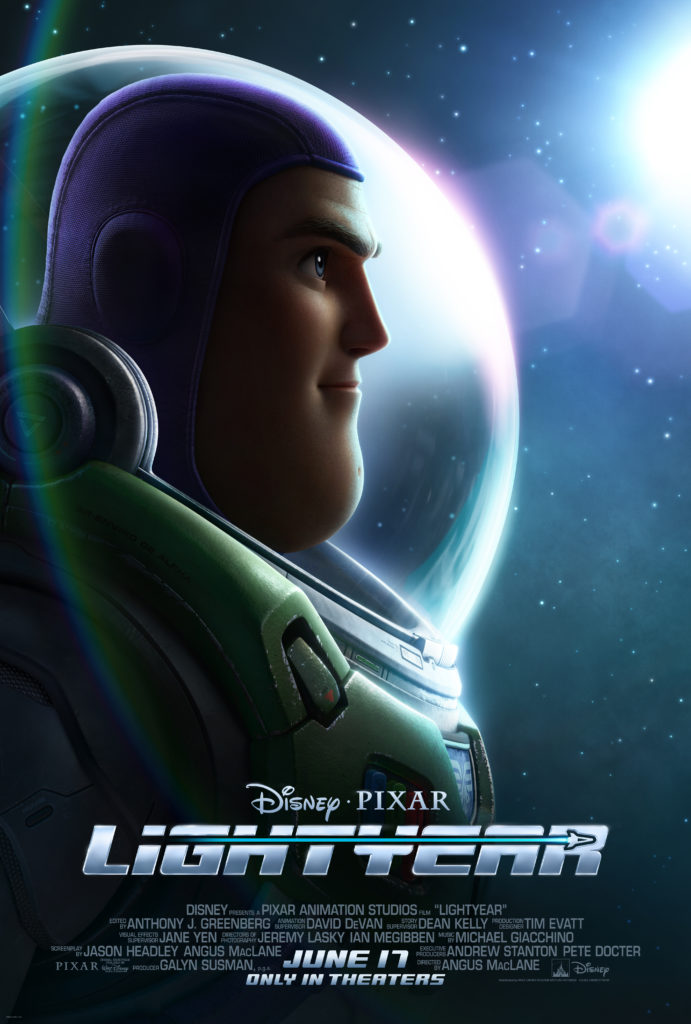 Lightyear will debut exclusively in theaters June 17, 2022. Are you excited to see Lightyear? Would you like to see Chris Evans take on the role of Robin Hood? Do you want to Chris Evans play another iconic Disney character? Leave your thoughts in the comments below or on our social media and check back with The Illuminerdi for more Disney and Lightyear.
KEEP READING: LIGHTYEAR: THE SURPRISING ANIME INFLUENCE ON THE DESIGN OF THE VILLAINOUS ZURG IN PIXAR'S NEW SCI-FI FILM