Lightyear is only a week away and audiences will once again have the chance to see Chris Evans take on the role of an iconic hero in the new Pixar sci-fi action adventure. Chris Evans is best known for playing Steve Rogers, aka Captain America, in Marvel's Infinity Saga. Now, he'll be taking on the role of another beloved hero, Buzz Lightyear.
Lightyear is unique in that this is the movie in the universe of Toy Story that made Andy want the Buzz Lightyear toy. Evans once again brings a nuance and complexity to this hero. However unlike Captain America, he isn't pioneering the role, instead bringing new life to Buzz in a completely new context.
The Illuminerdi had the opportunity to attend the virtual Lightyear press conference which included the incredible cast of the new Pixar movie. During the press conference Chris Evans was asked which iconic catchphrase, Buzz Lightyear's "To Infinity And Beyond" or Captain America's "Avengers Assemble" is his favorite. And while the star clearly loves both one stood out and Marvel fans will likely be happy with Evans' answer.
CHRIS EVANS REVEALS WHICH ICONIC CATCH PHRASE IS HIS FAVORITE AND WHY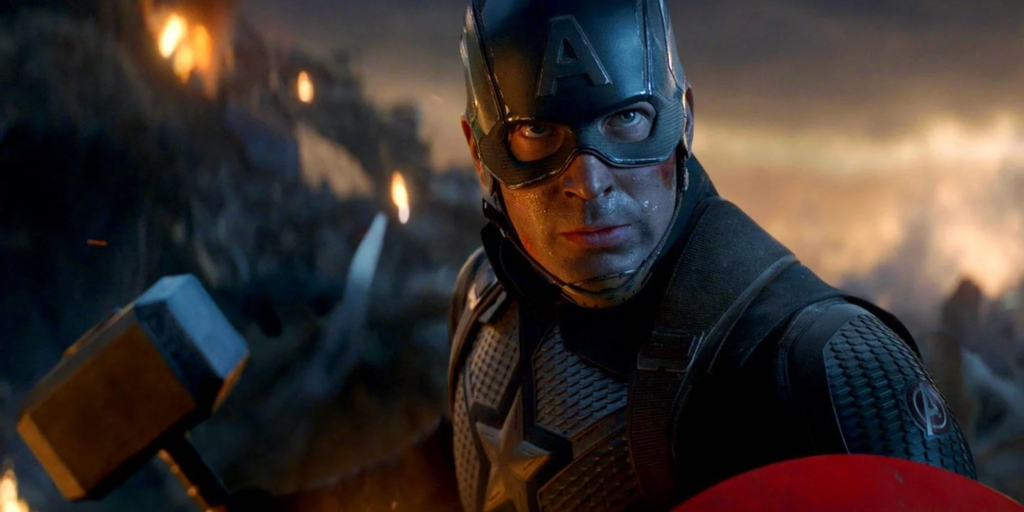 "That's impossible, cause obviously "To Infinity And Beyond" is something I knew well before "Avengers Assemble." It was dear to me in much earlier chapters of my life, but as proud as I am to play this role [Buzz Lightyear] and as honored as I am to be a part of this universe now, that line belongs to someone else. It almost kind of felt like I was wearing someone else's clothes or something. So, you do your best to honor it and put your own spin on it, but let's be honest that's Tim Allen's line. So, personally at least "Avengers Assemble" I was the first one in the pool for that one."
While both iconic lines obviously hold importance to Chris Evans, it makes sense that "Avengers Assemble" would hit a bit closer to home. "To Infinity And Beyond" has a sentimental value that adds a lot of importance and perhaps even some pressure. As Chris Evans said, he didn't pioneer this line, Tim Allen did in Toy Story. However, "Avengers Assemble" is fully Chris Evans' line with Captain America using it throughout the Infinity Saga leading to one of the most iconic moments in the MCU.
RELATED: LIGHTYEAR: THE SURPRISING ANIME INFLUENCE ON THE DESIGN OF THE VILLAINOUS ZURG IN PIXAR'S NEW SCI-FI FILM
Chris Evans is able to bring a gravitas, complexity, and depth to both of these characters as well as an underlying pain. Captain America and Buzz Lightyear have a surprising amount of similarities making it no surprise that the filmmakers wanted him to take on this iconic role. With that it makes sense that Captain America's line, the line that Chris Evans infused so much meaning into, would hold a special place in the star's heart.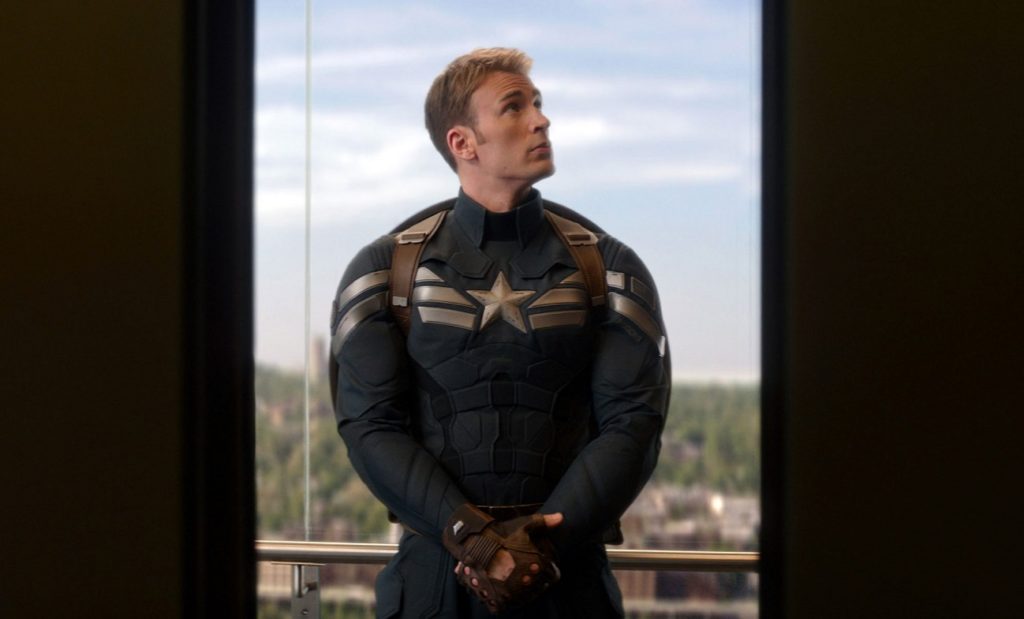 Chris Evans is able to bring a nuance and emotion to Buzz Lightyear that adds depth to the hero. This is not the comic relief character that audiences are used to from the Toy Story franchise. Instead Buzz Lightyear is the lead carrying not only the narrative, but the emotional weight that comes with it. Interestingly Captain America and Buzz Lightyear have a number of similarities with a need to serve and being a hero out of time.
RELATED: LIGHTYEAR DIRECTOR EXPLAINS HOW "ANDY'S STAR WARS" WITHIN THE TOY STORY UNIVERSE IS PIXAR'S 1ST SCI-FI ACTION ADVENTURE MOVIE
Chris Evans is able to bring this new incarnation of Buzz to life on screen beautifully and with his performance it is easy to understand why Andy immediately fell in love with the Space Ranger. Many Marvel fans likely feel similarly when it comes to Chris Evans' Captain America, especially those who grew up seeing the Avenger on the big screen. Both "To Infinity And Beyond" and "Avengers Assemble" are truly iconic lines for the heroes, but "Avengers Assemble" especially after Endgame likely packs a bit more of a punch for long time fans.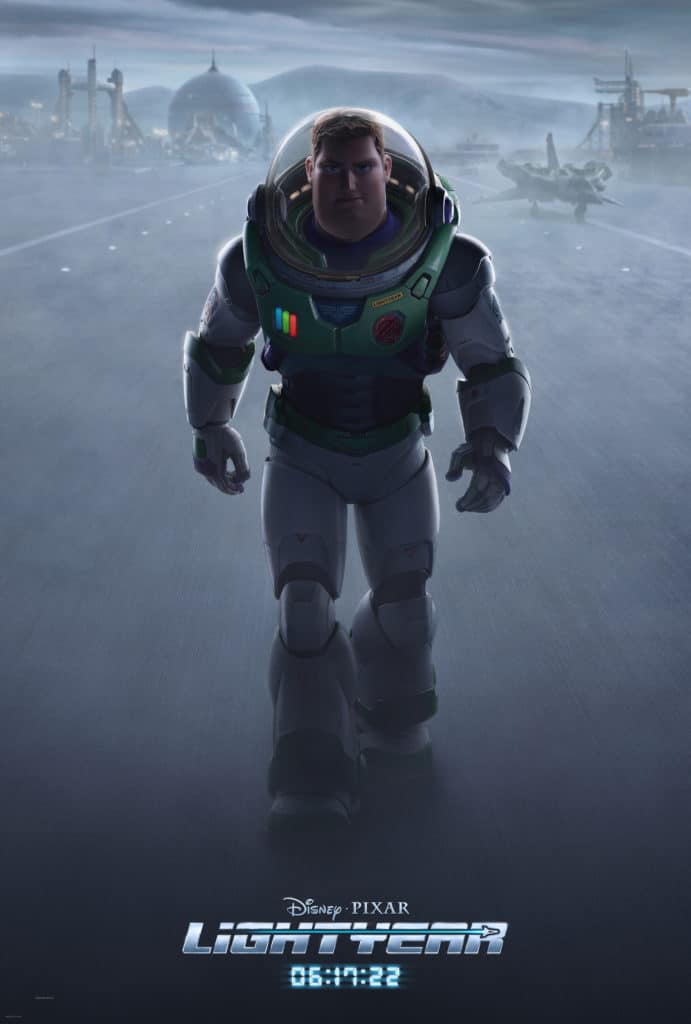 Lightyear will debut exclusively in theaters June 17, 2022. Are you excited to see Lightyear? What do you think about Chris Evans taking on another iconic hero? Are you an "Avengers Assemble" or "To Infinity And Beyond" person? Leave your thoughts in the comments below or on our social media and check back with The Illuminerdi for more Pixar and Lightyear.
KEEP READING: LIGHTYEAR: HOW CHRIS EVANS' CAPTAIN AMERICA PERFORMANCE MADE HIM PERFECT TO VOICE BUZZ LIGHTYEAR