As you may be aware, Disney+ came out with a new series called Ms. Marvel on June 8th, 2022, and I'm already hooked. The moment it started, I already began identifying with it in many ways with only 40 minutes left. Ms. Marvel delivered the representation my teenage Muslim Pakistani-American self craved for, and we have finally gotten it. This review is going to be quite revealing in many ways but I believe that since we have this series now… I feel like I have permission to share my story.
Kamala Khan is a 16-year-old Pakistani American girl living in New Jersey and from the looks of the first episode, she is struggling with finding a balance between both her family's culture and her identity. She is a big fan of Captain Marvel and you can see that her entire room is adorned with Captain Marvel paraphernalia. She and her white best friend Bruno share a love for all things Marvel and have been making a Captain Marvel cosplay so that she can wear it to the cosplay contest at AvengerCon, which her parents didn't allow her to go to for Brown-parent reasons that I am all too familiar with.
RELATED: MS. MARVEL REVIEW: A HEARTFELT ORIGIN STORY FOR A CHARMING NEW HERO
She orchestrated a plan with Bruno to sneak out and go to the con. There, she puts on her Nani's (maternal grandmother's) bracelet that Kamala's mom told her to put away for unknown reasons and it somehow gave her powers. When she got back home later than scheduled she was caught by her mom because face it, brown moms know everything. The guilt trip her mom gave her afterward is one that is way too normalized in our culture.
I was born in Karachi, Pakistan, and moved here to the US when I was nine months old. Growing up, and still to this day, I struggle when people ask me where I'm from. Do I say Pakistan because I was born there but had zero status, or should I say Virginia because I've been here for literally my entire life? I already faced a lot of identity issues and I hadn't even gone to middle school yet. My abbu ("dad" in Urdu) went to college here in the US while my mama was still in Karachi with her newborn twins and toddler.
Shortly after I was born, we all emigrated to good old Virginia, with my abbu working multiple jobs and amma (another way to say mama) taking care of us and taking on whatever job she could.
How Ms. Marvel Told My Story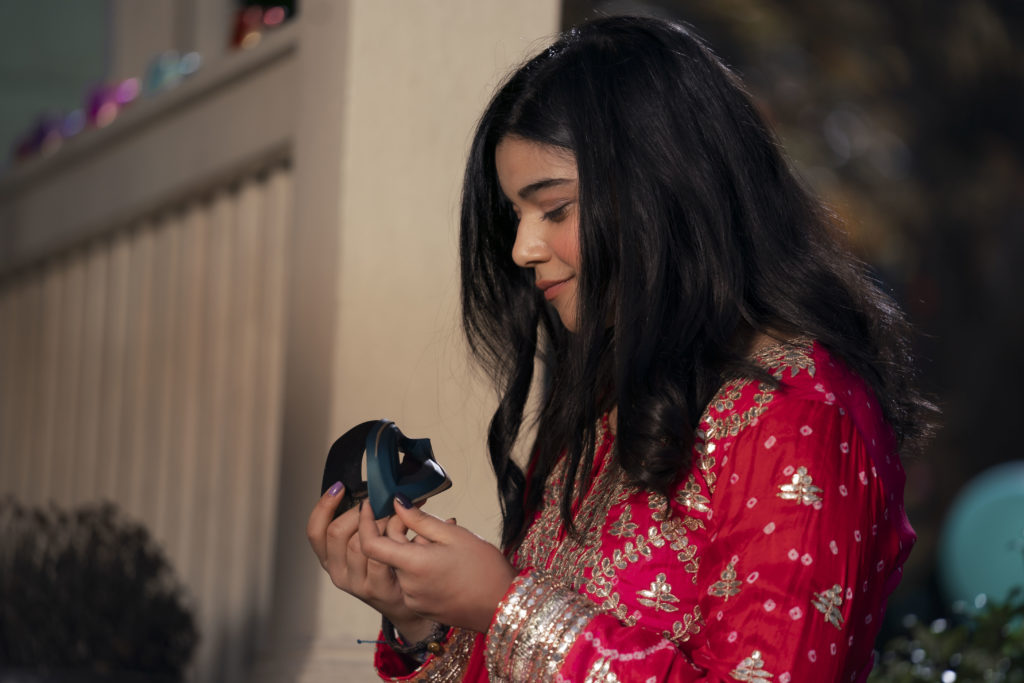 As I watched the first Ms. Marvel episode, it brought me back to my high school days. Growing up learning American ideals/culture while living with Pakistani parents was a struggle every single person of my generation will tell you.
The balance between cultures and religiosity was always hanging by a thread and it felt truly abnormal at times. Of course, this wasn't always the case for people because as a now 30-year-old woman. In retrospect, it depended a lot on your surroundings and what you value. Some may be comfortable and confident with their identities but for those out there like me, who was always an odd one out, I struggled majorly.
RELATED: WHAT'S NEXT FOR MOON KNIGHT IN THE MARVEL CINEMATIC UNIVERSE?
Even to this day, I go back and forth with how I introduce myself to people. I usually have non-desi people (desi refers to people of Pakistani/Indian/Bengali descent) who call me by my nickname which is Zoey. My actual name is Zoha and I feel that it's been long enough that I've changed my identity for other people's comfort rather than my own. More recently, however, with the new jobs I had, I introduced myself as none other than Zoha and had to get used to that.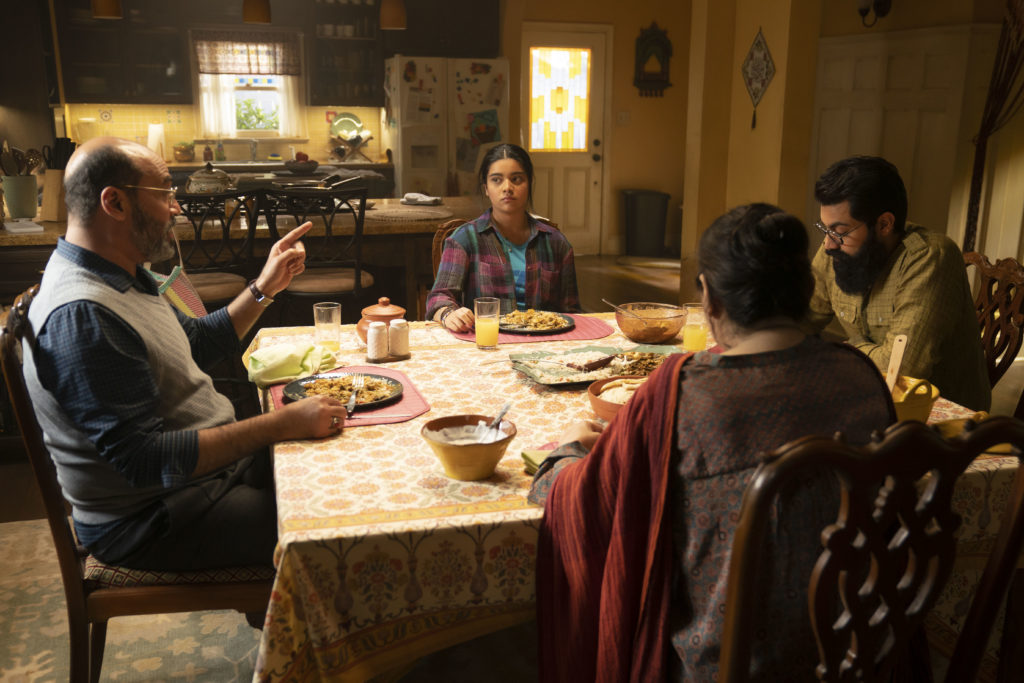 I was sick of getting used to the idea that I'd introduce myself with a name that other people are comfortable with and can pronounce easier. That being said, "Zoey" was a nickname someone gave to me in like 4th grade, and I thought it was really cute. I still don't mind being called Zoey by some friends and colleagues but I think it's time for Zoha to have a turn again.
Going back to the beginning of this episode, I wanted to point out how appreciative I am of Disney including an old Pakistani song in the background when she's running errands with her mom. If you're Pakistani, there's no way you could escape the Pakistani/Bollywood movies and music growing up. "Ko Ko Korina" by Ahmed Rushdi is a song we all somehow know by heart so I was definitely singing along. The moment I heard that I was caught off guard in the best way.
RELATED: IMAN VELLANI EXPLAINS HOW MS. MARVEL STANDS OUT FROM OTHER LEGENDARY MCU HEROES
My two worlds colliding! When her brother uses the Arabic words we use as Muslims, I had a mental sigh of relief because they weren't being used in a negative light. I have to start getting used to that!
I kept reminding myself that thousands and thousands of people will be watching this series who aren't Muslim or Pakistani and it makes me wonder what their perceptions are.
Thank You Ms. Marvel For Making Me Feel Seen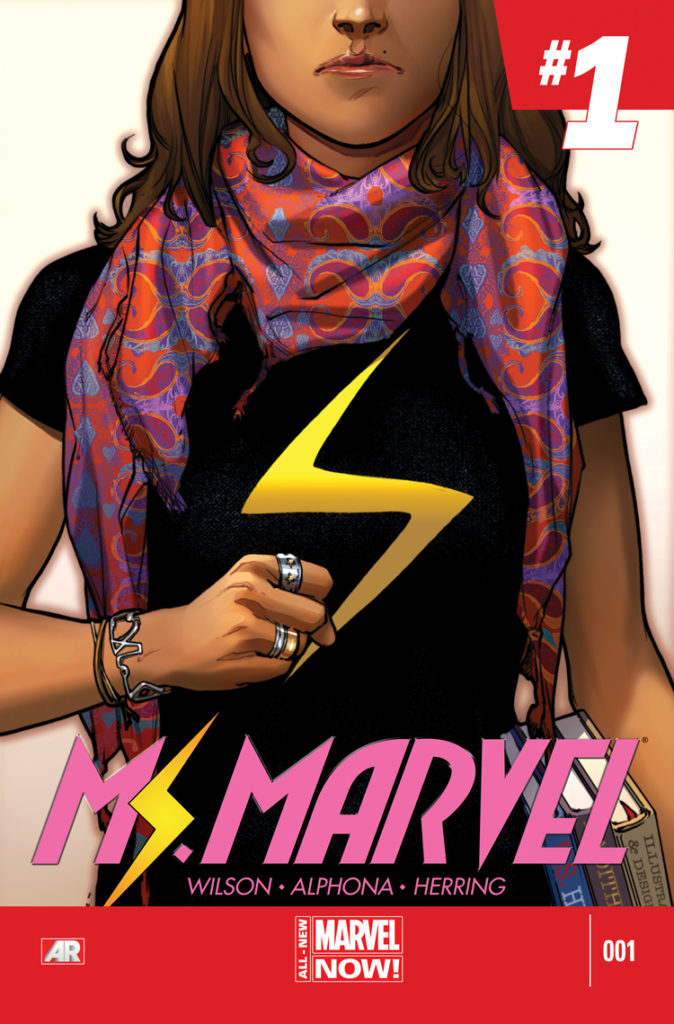 As someone who grew up here also with a white male best friend, who I'm still best friends with after 22 years (shout out to Daniel!), I can't believe I'm not cast as Kamala/Ms. Marvel! Despite being 30 years old, I can still pass for a teenager, no lie. This would have been such a dream come true! My actual last name is even Khan! Jokes aside, I'm so proud of this representation.
Not only is the Ms. Marvel cast full of great Pakistani talent (hello, Farhan Akhtar?! Who we are going to see later…) but from what I've collected, the crew behind the scenes also includes Pakistani people, which helps so much in the little details of production. Even the end credits song, Rozi by Eva B – once I heard a desi girl rapping, I was SHOOK! I'm not even into rap but hold on! This was so cool to hear.
RELATED: KEVIN FEIGE REVEALS WHY HE WANTED TO MAKE A MS. MARVEL SERIES AND TEASES HER FUTURE IN THE MCU
I'm so excited to see what comes next and how Kamala balances both cultures and such. My mom watched it with my sister the other day and of course, she had a couple of comments about it. I was in no way surprised because this is a show catered to a younger demographic on culture shocks that she never understood herself so I wouldn't expect her to fully grasp that concept.
At least she didn't hate it so that's a step up! I'm just glad that my mom loves when we cosplay (tastefully…) at conventions and has even helped us with our cosplays a number of times. Sorry, Kamala! A few years ago, I really wanted to cosplay as Ms. Marvel at a convention we go to, but I just never got to. NOW is the perfect chance! Next con, probably next February, I know who I'm going as!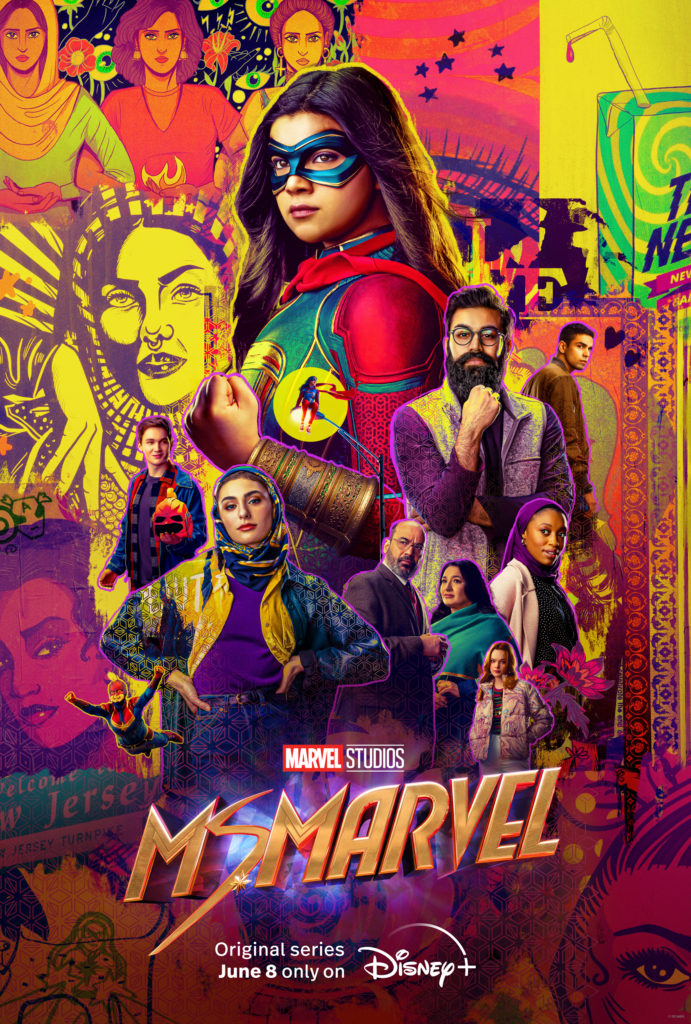 New episodes of Ms. Marvel air every Wednesday on Disney Plus.
What did you think of Ms. Marvel? How does it relate to you? If you're like what you read we're more than happy to keep up to date with more Marvel content like this. Follow us on Twitter or Facebook so you don't miss a thing.
KEEP READING: GLASS ONION: A KNIVES OUT MYSTERY – KNIVES OUT 2 GETS OFFICIAL TITLE