Time travel is at the heart of Greg Björkman's new movie, Press Play. Press Play is centered around Laura and Harrison a young couple blissfully in love, but after a fatal accident Laura loses the love of her life. However, she finds that their mixtape may be the key to saving Harrison's life after discovering that it transports her back in time to the moment in their relationship the songs are tied to. While Laura may be able to save Harrison's life what will be the cost?
The Illuminerdi had the opportunity to speak with Press Play director Greg Björkman about his new romcom time travel movie. During our interview director and co-writer Greg Björkman revealed how two other time travel movies, Back To The Future and About Time, influenced Press Play.
GREG BJÖRKMAN REVEALS HOW BACK TO THE FUTURE'S TIME TRAVEL LOGIC INFLUENCED PRESS PLAY
"So we were huge fans of Back To The Future and we felt that that time travel logic worked really well. But we were also fans of a movie called About Time, which, it's funny because when you talk about that movie a little bit, in my mind it doesn't stick out as a time travel movie. Like it's a warm experience about loss and love and then time travel is almost secondary.

And what I thought that that movie did really well at was fill the gaps where maybe if you poked enough around, you would see that there were flaws in the time travel logic. And, that was kind of inspirational to our story as well. So we tried to adapt and give an audience what they would expect time travel to be like, and not to try to take too big of swings on things.
RELATED: GARRET DILLAHUNT WANTS TO PLAY DC'S MISTER MIRACLE: EXCLUSIVE
Time travel is a hugely popular storytelling method with numerous sci-fi, fantasy, and superhero films using it to tell thrilling narratives. However, Press Play uses time travel to explore Laura and Harrison's love story and Laura's desperation to save him. The time travel film is grounded in humanity and human emotions while giving the story an unexpectedly fun twist. The decision to base time travel around music also makes it unexpectedly relatable with music having the ability to transport people back in their own memory.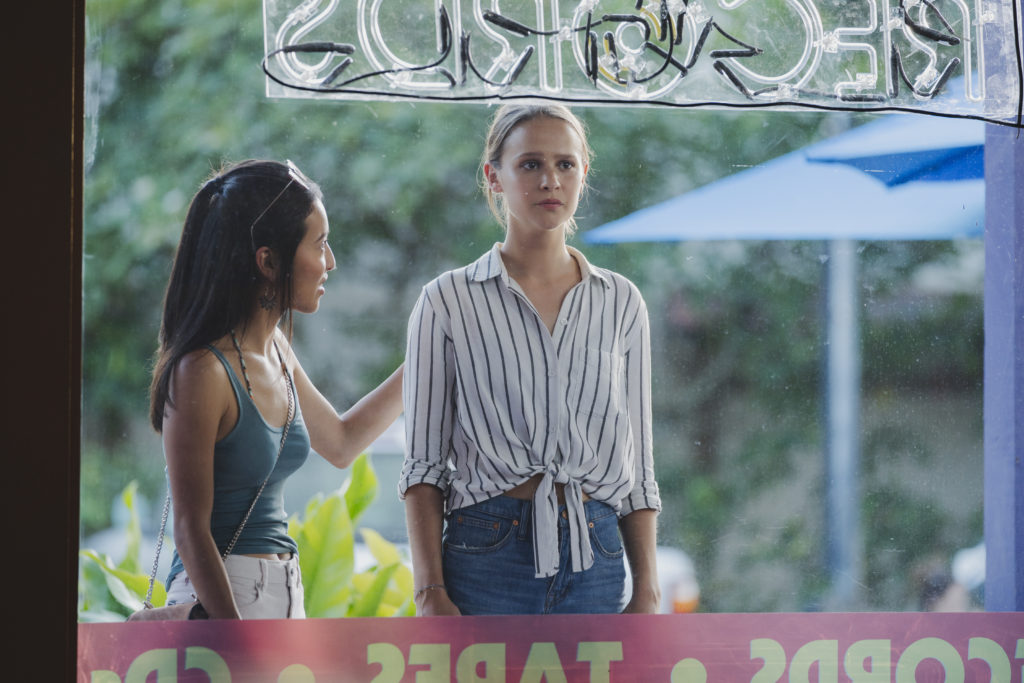 It is interesting that Press Play was influenced not only by the classic time travel movie, Back To The Future, but About Time. Similar to About Time, the time travel in Press Play is not meant to be the focus of the story instead it is a way to explore the characters more deeply. During our interview Greg Björkman revealed how this time travel romantic comedy came to fruition.
So the original idea was given to me by Josh Boone, who I worked on three of his movies with. We met on his first film, it was my first film and his first film, and we were talking about music one day. And he was like, "Yeah, there's this idea that I have that I've never been able to really figure out."

And then he kind of gave this idea to me and said, "Hey, if you can fix this, you can go make it." And I didn't have the chops at the time when he gave it to me, cause this was like 2012. I was new to the industry and storytelling. And so over the course of like my editorial career, I was able to see what worked, see what footage came into editorial.

How the stories were put together, how the emotions worked and that kind of shaped how we started writing the story cause in 2016 is when I went, met James [Bachelor], I had just gone through a relationship and that was kind of the firepower behind writing the story. And I found James through a friend who also worked on The Fault In Our Stars and we kinda hit it off and then started writing."
RELATED: CHLOE STAR ERIN DOHERTY REVEALS HER CHARACTER'S MOTIVATION AND CONNECTION TO CHLOE IN NEW PRIME VIDEO SERIES: EXCLUSIVE INTERVIEW
Press Play has been a long time in the making with Josh Boone first sharing the idea with Greg Björkman ten years ago in 2012. Clearly this is project is close to Greg Björkman's heart given the time he has put into getting it right. It is interesting how he took the time to have a deeper understanding of storytelling and how his own experiences seemed to shape the project. Greg Björkman clearly cares a great deal for Press Play layering the movie with love, comedy, drama, time travel, and music to create a unique experience. The thought and care he put into the project over the years shines through on screen.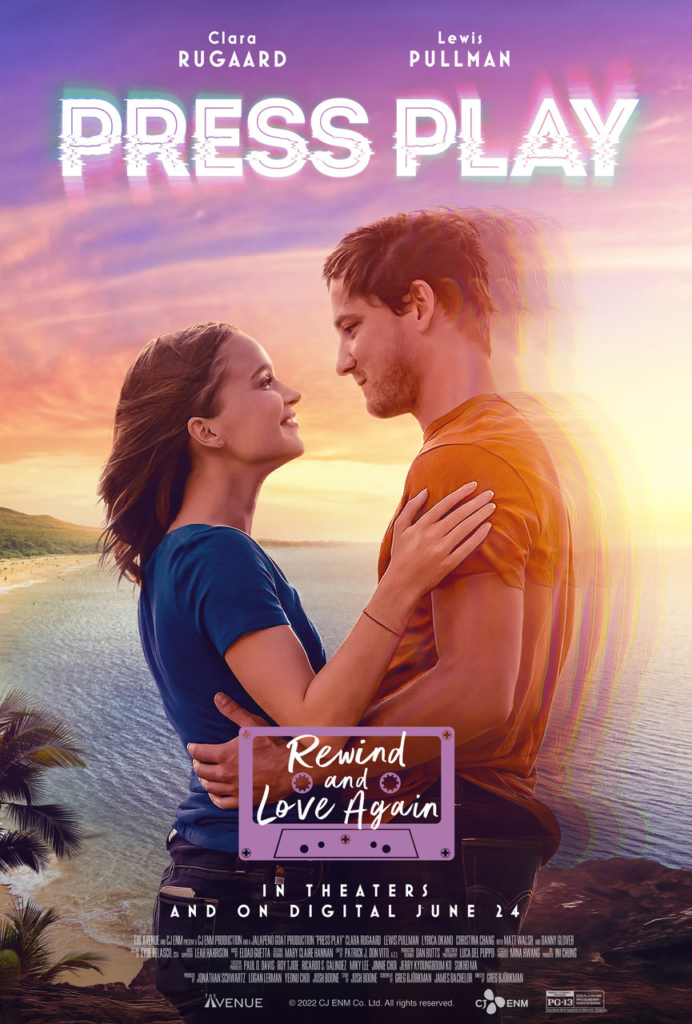 Press Play will be available in theaters and on digital June 24, 2022. Are you excited to see Press Play? What do you think about the influence of Back To The Future? Do you enjoy multiverse/time travel movies that don't fall into the superhero genre? Leave your thoughts in the comments below or on our social media and check back with The Illuminerdi for more.
KEEP READING: WILL NICO MINORU RETURN FOR MCU MIDNIGHT SONS PROJECT? – LYRICA OKANO SAYS "THEY BETTER HAVE ME": EXCLUSIVE