Superman & Lois is confirmed to not be set on Earth-Prime. Fans of the CW's Arrowverse have had a rough few years. The once thriving DC shared universe now appears to be reduced to just The Flash, with the surprise that occurred midway through Superman & Lois's second season's finale.
Watch The Illuminerdi break it all down here:
Superman & Lois REMOVED From The Arrowverse In S2 Finale
VIDEO: Asher Freidberg
Sam Lane Confirms Superman Is This Earth's Sole Hero
In the episode titled "Waiting for Superman", Jon and Jordan Kent were panicking while Superman was inside the sun recharging, when General Sam Lane came in with a shocking revelation.
"I've been working for the DOD for a long time. I've seen things you would not believe: glimpses of other worlds, and the Leagues of superheroes they have on them. And even though we only have your father on this planet, thank God that we do, because he's the finest of any Earth."
Superman & Lois Is NOT Set On Earth-Prime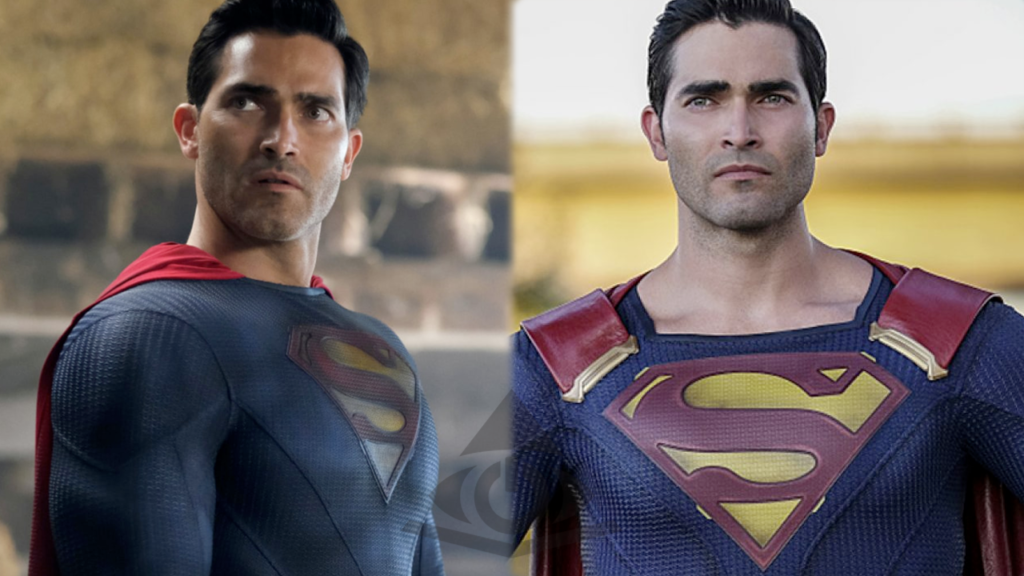 RELATED: JOKER 2 TO BE A MUSICAL WITH LADY GAGA IN TALKS TO STAR AS HARLEY QUINN!
While it had previously been assumed that Superman & Lois was set in the Arrowverse, given the tease at the end of the Crisis On Infinite Earths event, Sam Lane confirmed that Superman is the only superhero on this planet. Some have contradicted this, citing an appearance from John Diggle referencing Superman fighting alongside Oliver Queen. This could be explained away as Green Arrow not qualifying as a "superhero", or that his character died in this reality, as he did on Earth-Prime.
Why Is It On A Different Earth?
Technically speaking, this series is still set in the Arrowverse, as it has had many characters reprise their roles, however, Superman & Lois is set on its own Earth within the Arrowverse. At the moment, the Arrowverse is currently focusing on three Earths: Earth-Prime; the universe where The Flash is set, Earth-2; the universe where Stargirl is set, and the currently untitled Superman & Lois Earth.
RELATED: AMAZING FIRST LOOK AT XOLO MARIDUEÑA AS BLUE BEETLE IN NEW LIVE-ACTION FILM!
Fans are divided on this new established Earth. Fans of the Arrowverse were already reeling from the cancellation of both Batwoman and DC's Legends of Tomorrow following the end of Arrow, Black Lightning and Supergirl. Many were holding out hope for a crossover between Superman & Lois and The Flash, which would now have to be a multiverse story. Fans of Supergirl were also left disappointed to learn the Earth-Prime Kara Zor-El would not have a relationship with Superman & Lois's Kal-El.
RELATED: WHO IS SOLDIER BOY IN THE BOYS EXPLOSIVE SEASON 3?
The choice to have Superman & Lois not be set on Earth-Prime was likely done in service of allowing the series to include world or universe threatening enemies and events without having the viewer ask where the other heroes are and why these events aren't referenced in other shows. One would think Barry Allen would lend a hand if Earth was merging with Bizarro Earth, especially with his ability to be arrive on the scene instantly.
Opportunity For New Heroes & Villains
Having this series set on its own Earth allows for its own versions of characters already introduced on Earth-Prime. We could meet a new Kara Zor-El in the future with a different history with Kal-El. Maybe even allowing Superman to form his own potential Justice League. Some were disappointed with how The Flash wrapped up John Diggle's Green Lantern arc, in which he rejected the ring to spend time with his family. Perhaps on this Earth, Diggle does take on the mantle of Green Lantern. We could even see new versions of villains seen on Earth-Prime, including Lex Luthor, General Zod and Metallo.
RELATED: AQUAMAN 2: HOW AMBER HEARD'S MERA ROLE HAS UNEXPECTEDLY CHANGED IN THE LOST KINGDOM (SPOILERS)
It's sad to watch the Arrowverse come to an end after nearly ten years, however it could just be reforming. It appears the focus on Earth-Prime is being lessened and focusing more on the multiverse. Future crossover events could bring characters from both Earth-Prime and Earth-2 to the Earth Superman & Lois is set on, or the other way around.
What are your thoughts on Superman & Lois being confirmed to take place on a separate Earth than The Flash? Do you think this marks the end of the Arrowverse? Let us know in the comments and on our Twitter!
CONTINUE READING: MADAME WEB: MARVEL STUDIOS' KEVIN FEIGE TO PRODUCE SONY'S UNEXPECTED SPIDER-MAN SPIN-OFF