Harley Quinn is back! After two years Harley and her crew are coming back with more violence, hilarity, insanity, and romance. Season two ended with Harley and Ivy riding off into the sunset, with cop cars hot on their tail, after Harley confessed her love for Ivy interrupting the plant-based villainess' wedding with Kite Man. Harley Quinn has explored the titular character through hilariously chaotic schemes after her break-up with Joker. Creating her own crew, reconnecting with her best friend, Ivy, then falling in love with her, and becoming a major player in Gotham. Now, Hartley is on a new adventure, her relationship with Ivy as the two vilenesses return to Gotham to once again stir up trouble.
HARLEY QUINN SEASON 3 OFFICIAL SYNOPSIS AND TRAILER
The mayhem and madness continue in season three of this biting and uproarious adult animated comedy series. Wrapping up their "Eat. Bang! Kill. Tour," Harley Quinn (Kaley Cuoco) and Poison Ivy (Lake Bell) return to Gotham as the new power couple of DC villainy. Along with their ragtag crew – King Shark (Ron Funches), Clayface (Alan Tudyk), Frank the Plant (JB Smoove) – "Harlivy" strives to become the best version of themselves while also working towards Ivy's long desired plan of transforming Gotham into an Eden paradise.
RELATED: DC LEAGUE OF SUPER-PETS REVEAL 9 HERO POSTERS
Fans have long been awaiting the return of Harley Quinn and the new trailer did not disappoint! The trailer is full of familiar faces including King Shark and Clayface who will once again join Harley on her criminal exploits, Batman, Catwoman, and more. There are also a ton of unexpected surprises including the Court of Owls, Amanda Waller, and an animated James Gunn!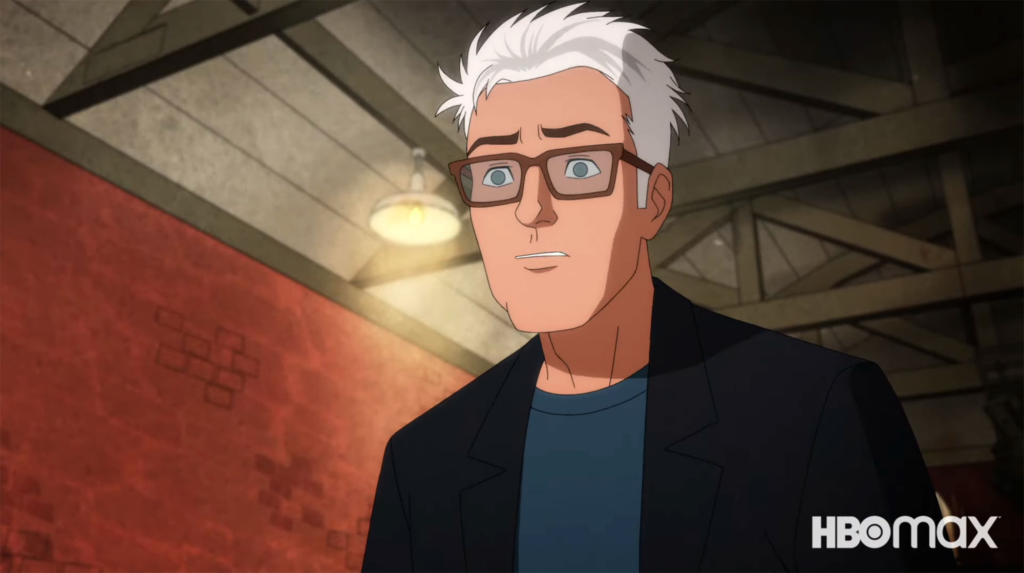 It will be exciting to see how Harley and Ivy's relationship plays out after only seeing Harley in her toxic entanglement with Joker and Ivy's doomed romance with Kite Man. While Harley will undoubtedly continue to be chaotic and violent in the best way she also clearly is going to do everything she can to make sure her relationship with Ivy is successful. Ivy likely describes it best in the trailer, "It's so fun and then raunchy and then a little scary."
RELATED: WILL PATRICK STEWART RETURN AS PROFESSOR X AFTER DOCTOR STRANGE 2?
This series has largely focused on Harley Quinn trying to find her own footing and success outside of the shadow of the Joker. And because of this Ivy has had to focus more on Harley's goals than her own. However, based on not only the trailer, but the synopsis it seems like Harley is actively working to help Ivy achieve her dream of transforming Gotham into a paradise for plants. This is an exciting change of pace for Harley.
And while it will be wonderful to see how the next chapter of Harley and Ivy's love story plays out in the new season it will without a doubt be full of the hilarious debauchery, gore-filled violence, and chaotic hijinks that fans love to see!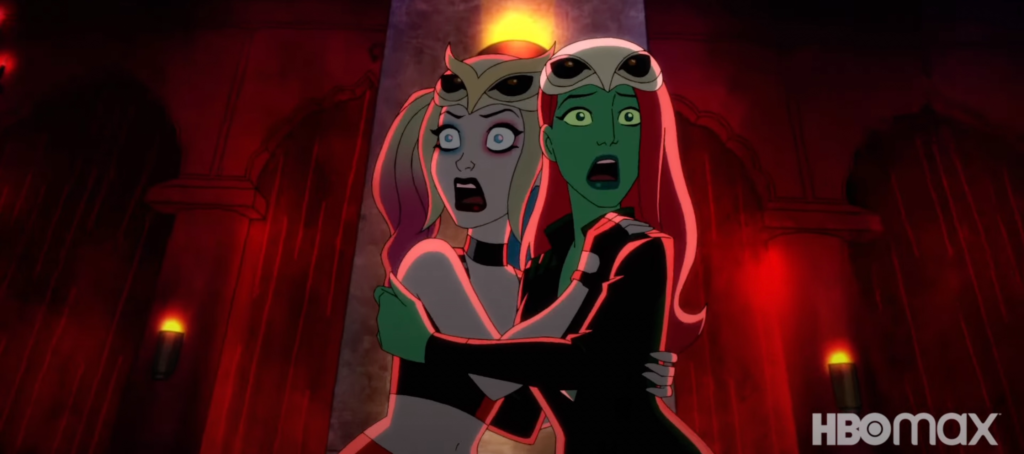 Harley Quinn stars Kaley Cuoco (Harley Quinn), Lake Bell (Poison Ivy), Ron Funches (King Shark), JB Smoove (Frank the Plant), Alan Tudyk (Clayface/The Joker), Matt Oberg (Kite Man), Christopher Meloni (Commissioner Gordon), Andy Daly (Two-Face), Diedrich Bader (Batman/Bruce Wayne), James Adomian (Bane), Sanaa Lathan (Selina Kyle), Briana Cuoco (Batgirl/Barbara Gordon), Harvey Guillen (Nightwing).
RELATED: THOR: LOVE AND THUNDER'S WILD POST-CREDITS SCENES EXPLAINED! (THOR 4 SPOILERS)
Harley Quinn is based on characters from DC, HARLEY QUINN is produced by Delicious Non-Sequitur Productions and Yes, Norman Productions in association with Warner Bros. Animation. The series was developed by Justin Halpern and Patrick Schumacker and Dean Lorey. Executive Producers are Justin Halpern, Patrick Schumacker, Kaley Cuoco, Sam Register, Jessica Goldstein and Chrissy Pietrosh. With San Diego Comic Con right around the corner tons of new Harley Quinn information is likely on the horizon!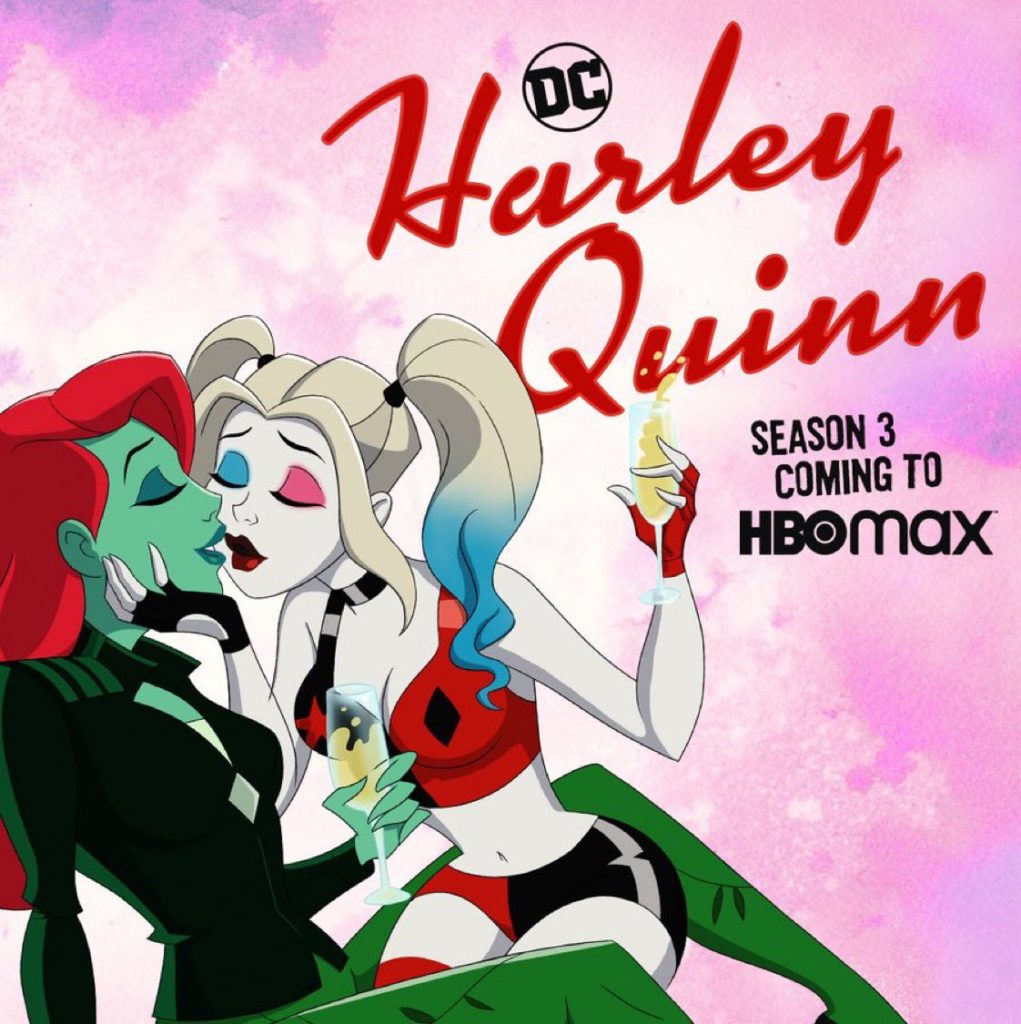 The first three episodes of Harley Quinn premiere on HBO Max on July 28, 2022, with new episodes each subsequent week through September 15. Are you excited to see what Harley and Ivy are up to in season 3? What are you most excited to see in the new season? Are you looking forward to seeing Harley and Ivy together? Leave your thoughts in the comments below or on our social media and check back with The Illuminerdi for more DC and Harley Quinn.
KEEP READING: IS TONY STARK THE 7TH ILLUMINATI MEMBER IN DOCTOR STRANGE 2?