Neon Lights is a new thriller that follows Clay Amani (Dana Abraham) a tech-tycoon who is on the verge of a hostile take over while also trying to get a handle on his mental health. Taking his therapist's advice Clay retreats to an off the grid location and hosts a family reunion with his estranged adopted siblings. However, secrets are revealed and old resentments boil to the surface. The reunion soon becomes even more dangerous when guests begin to disappear.
We had the chance to speak with Dana Abraham, the star and screenwriter of Neon Lights, about his new movie. We asked if there were any characters that he drew inspiration from when crafting his Neon Lights character. Dana Abraham revealed that Heath Ledger's iconic performance as the infamous Joker in The Dark Knight was not only a huge inspiration for Clay Amani, but his decision to become an actor as well.
HOW HEATH LEDGER'S JOKER PERFORMANCE INSPIRED DANA ABRAHAM AND NEON LIGHTS
"I'm a big Heath Ledger fan, and there're paintings all over my house. I mean, I love Joaquin's Joker, but I think in 2008, when I had watched Dark Knight, I was moving towards law school. I was just going to university, and I was playing football. If it wasn't law school, I was going to do a joint program and become a fighter pilot. Watching Heath perform Joker was the first ever time I was ever moved by a character. I didn't really care for acting at that juncture in my life, and so when 2015 had come around and I wanted to take up acting, I dropped out of law school.

My mom was panicking. I said, 'Mom, I'm going to be fine. I'll be like Heath Ledger down the line. Don't worry. Yeah, don't worry. I'm going to be the Joker. It'll be great,' and my mom was in the back room, just going, 'Oh my God. What did I create?' But when we really worked on Clay in Neon Lights, I wanted to create something riveting; not so much the Joker or Heath, something that can't be outdone, but somebody that was riveting, that was moving.

Somebody that the audience could resonate with, and so we really just boiled down to being very particular and specific with his character, from the hands to his teeth, to his laugh to his hair, how he dressed, and his arch in his back. I think a testament towards being a great performer is how well you can escape from who you are as a person, and so that's what I really wanted to capture in my first lead role, because I wanted the world to see me as Clay and not as Dana playing Clay."
RELATED: THE ROAD TO GALENA CAST EXPLAIN THEIR CHARACTERS' COMPLICATED FRIENDSHIP: EXCLUSIVE INTERVIEW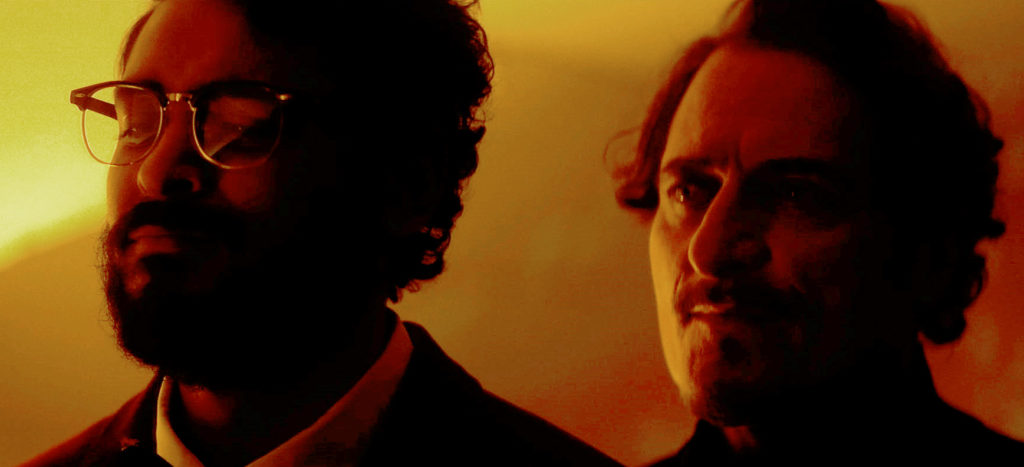 The importance that Ledger's performance as Joker has to Dana Abraham's life is moving. Ledger transcends the role making it a truly iconic performance so it should come as no surprise that it had such an impact. It is interesting how it not only impacted Dana's decision to become an actor, but how it influenced Neon Lights to a degree as well.
RELATED: CRITICAL ROLE COMPOSER MATTHEW CARL EARL BREAKS DOWN 3 TRACKS HE CREATED ON NEW WELCOME TO TAL'DOREI ALBUM: EXCLUSIVE INTERVIEW
While the Joker character may not have been a direct inspiration Ledger's ability to completely embody the role, becoming unrecognizable, was. Dana follows Ledger's lead creating a compelling and intriguing character with specific ticks that make him completely different from Dana himself. One of Clay's most recognizable traits is his nervous laugh. Dana revealed that he created that laugh himself not having included it in the original script of Neon Lights.
BRINGING CLAY TO LIFE IN NEON LIGHTS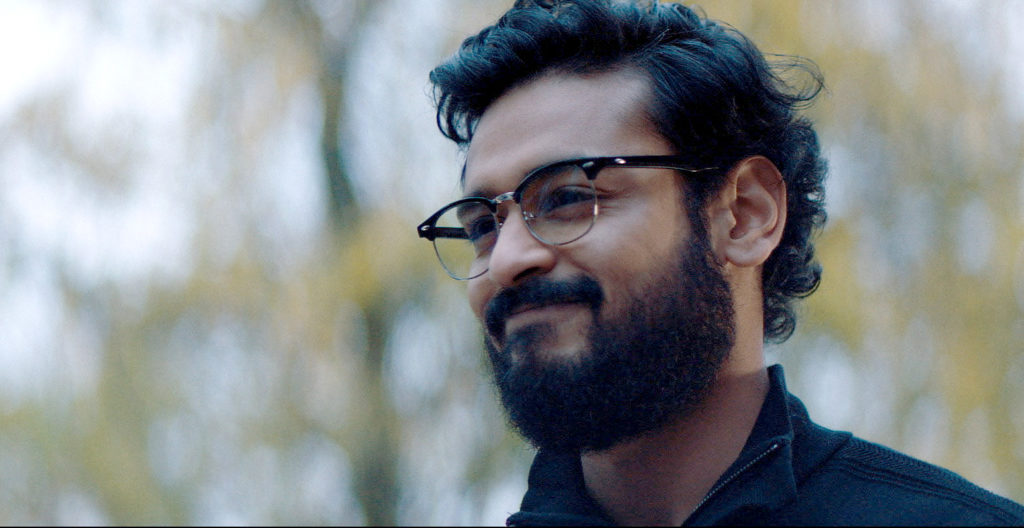 "The laugh, I believe people are touching on that a lot. In the script, you see the hands and you see the other body language and the gesture, but there's no laugh. I just felt, working with a psychotherapist, we were talking about how every character or every human being, I should say, sorry, not character, has a tick or some sort of advice that they kind of cling to in nervous and awkward moments. For Clay, I felt like it would be kind of a laugh to kind of offset his fear.

As I worked on that, it just got weirder and weirder, and I felt like when I was watching the replays of the videos that I was taking on myself, trying to work on that, I was like, "I think it would be really weird, offsetting and off put for him to have that really nervous laugh," and so I just kept it and kept working on it. When we established that into the movie, it just worked right from day one, and so we just kept it throughout the project."
It is interesting that even though Dana Abraham wrote the screenplay for Neon Lights he continued to figure out details about the character that weren't in the initial script. And although the Joker was not a direct influence, the fact that Clay's laugh was a touchstone for the character is intriguing. Dana is able to infuse his performance with a nervous instability that makes him unsettling in the perfect way. He manages to become completely unrecognizable.
RELATED: HIT-MONKEY IN THE MCU? STAR FRED TATASCIORE DISCUSSES RETURNING FOR MORE MONKEY BUSINESS: EXCLUSIVE
The care that he put into crafting this character and passion he put into the role jumps off the screen. Neon Lights is an intense thriller that is sure to not only have audiences on the edge of their seat, but questioning everything they think they know until the very last scene.
Neon Lights will be available on VOD and digital July 12, 2022. Are you going to watch Neon Lights? What do you think about how Heath Ledger's Joker inspired Dana? Is there a story or character that has moved you in a similar way? Leave your thoughts on our social media and check back with The Illuminerdi for more.
KEEP READING: THE ROAD TO GALENA DIRECTOR REVEALS HOW IT'S A WONDERFUL LIFE INFLUENCED THE NEW DRAMA: EXCLUSIVE INTERVIEW