Neon Lights is a new psychological thriller that takes a dark look at trauma. Neon Lights follows Clay Amani (Dana Abraham) a brilliant tech-tycoon who is trying to hold everything together while his company is on the verge of a hostile take over. Taking the advice of his therapist, Clay goes off the grid and invites his estranged adopted siblings to his secluded house in an attempt to reconcile. But old resentments and tension boils over and when guests start mysteriously disappearing the reunion becomes even more dangerous.
We had the chance to speak with Neon Lights writer and star Dana Abraham, director Rouzbeh Heydari, and actress Brenna Coates. During our interview Brenna, Rouzbeh, and Dana all talked about the importance of mental health and why they wanted to represent it on screen in an authentic and respectful way. Director Rouzbeh Heydari talked about how trauma was a huge inspiration for the story of Neon Lights.
RELATED: CRITICAL ROLE COMPOSER MATTHEW CARL EARL REVEALS WHICH TRACK IS THE DEFINITIVE SONG OF FANTASY FRANCHISE: EXCLUSIVE INTERVIEW
"The story of Neon Lights was inspired by people having to deal with trauma, a lot of trauma that exists in everyone and everyone's trauma is valid, no matter what it is. And I guess it's a story inspired by trauma and healing, dealing with trauma. Mental health issues are very near and dear to me, something that I always think should be at the forefront of conversations we have. You can call in sick and go see a dentist, because your tooth hurts. But what about when your mind hurts? The same courtesies, I believe should be given to that. And that was the inspiration, just keeping the conversation alive, the mental health conversation alive."
Mental health is a hugely important topic more so now than ever. Not only are more people aware of mental health and mental illness than ever, but it is beginning to become less stigmatized. It is something that people are willing to talk about and seek out the proper treatment for their own mental health. Rouzbeh Heydari also talked about working with professionals in the field of psychology in order to be sure they not only represented Clay's mental health authentically, but respectfully.
RELATED: SPY X FAMILY EXCLUSIVE INTERVIEW W/ THE ENGLISH ACTRESSES YOR AND ANYA FORGER AT ANIME EXPO 2022
"I would run a lot of the character beats, behavioral qualities, and traits and obviously a big part of the film is that, so I did my due diligence because I really did not want to make an exploitative movie. I wanted to make it authentic as I could. And I talked to many practitioners, some that I even work with, that I've worked with for years.

And some, even at the universities, like at the University of Toronto. I know someone that I took this screenplay to and just got their input, their feedback. I really wanted to represent this in a genuine light. So I did go out of my way to do a lot of research and just opening doors to trying to figure out if what we're doing is accurate and not ill represented."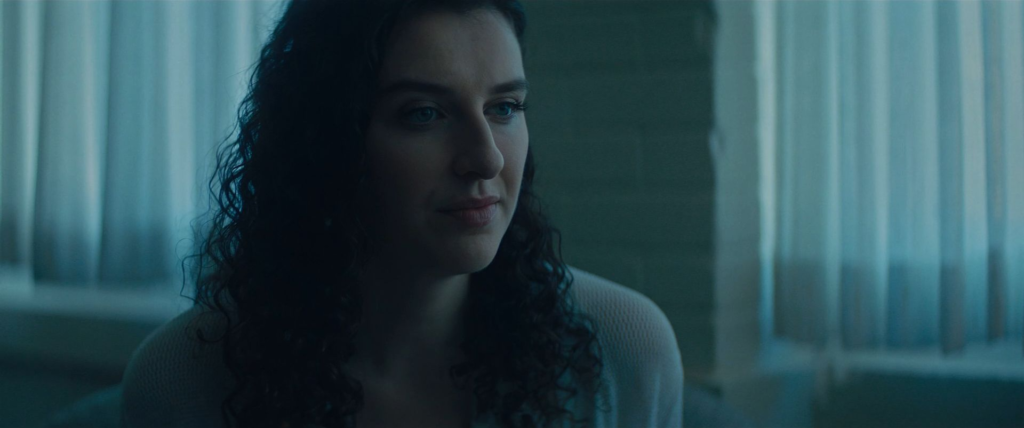 During the interview, we asked Rouzbeh Heydari if the treatment shown in the movie was inspired by the immersive PTSD therapy used to help war veterans which he confirmed. Brenna Coates plays Clay's therapist in Neon Lights who is trying to help him come to terms with and heal from his trauma. When we talked to Brenna Coates about Neon Lights she spoke about the importance of telling stories based in trauma and mental health.
RELATED: THE ROAD TO GALENA DIRECTOR REVEALS HOW IT'S A WONDERFUL LIFE INFLUENCED THE NEW DRAMA: EXCLUSIVE INTERVIEW
"Because it's everything. I'm reading a book right now and it's called What Happened To You? I'm sure it's everywhere right now, and it's by Oprah and Dr. Bruce Perry, who's a very renowned psychologist. The point is it's not asking what is wrong with you, but it's asking what happened to you. I mean, you just have no idea what people are carrying around with them every single day. And I think PTSD and trauma was not even considered a factor in people's health or mental health years ago and now thank God it is. I just think it's everything, I think it's everything."
DANA ABRAHAM REVEALS THE SURPRISING INFLUENCE OF THE PANDEMIC ON NEON LIGHTS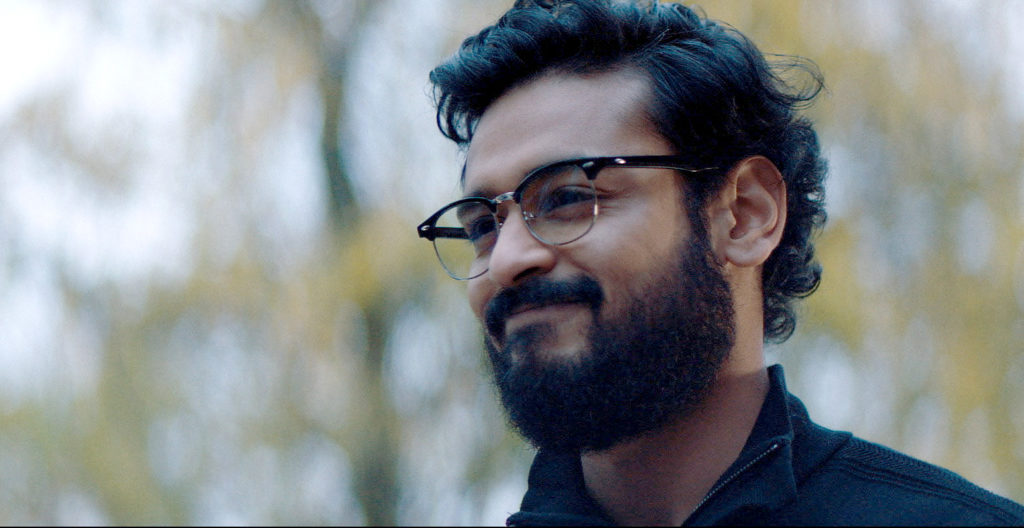 Dana Abraham, who wrote the screenplay and stars as Clay, also talked about how the worldwide trauma of the pandemic was part of what inspired Neon Lights. Everyone in the world has been living through this catastrophic global event that has lasted for years, and is still ongoing. Unlike most films inspired by the pandemic, Neon Lights doesn't actually deal with anything related to the real-life tragedy.
RELATED: THE ROAD TO GALENA CAST EXPLAIN THEIR CHARACTERS' COMPLICATED FRIENDSHIP: EXCLUSIVE INTERVIEW
As I say, I've written Neon Lights a couple of years ago, but I really started working with Rouzbeh about June of 2020. We wanted to distill the project and really create something that was magical, something that really focused and emphasized the themes that we were all facing during the height of the pandemic, which was mental health, childhood trauma, financial, familial failure, romanticism, all those different various aspects of our day-to-day lives that I think the general populace was feeling. It was the first time that we were locked down. I mean, obviously outside of me being grounded when I was like eight years old, I've never been locked to my home before.

We were all of a sudden forced to now have to face all of our fears, all of our issues, and we couldn't run from it. We couldn't hide it with jobs. We couldn't hide it with outside festivities, like happy hour, drinking, and all of that, right? When we started working on Neon Lights, we wanted to capture all those moments and themes, but also make it entertaining, and so we did that by making a psychological thriller that was suspenseful and riveting, yet it gave us an opportunity to touch on all those different topics.
Neon Lights explores trauma through an intense thriller with twists and turns to the very end. Dana Abraham brings Clay to life in a truly astounding way and the representation of mental health is compelling. Representation of not only mental health and trauma, but treatment is extremely important. Normalizing treatment can be an important part of helping people seek the treatment they need to live a healthier life. Neon Lights taking inspiration not only from the real world trauma of the pandemic, but PTSD treatment is intriguing and adds a depth to the thriller beyond what one might expect.
Neon Lights is available now on digital and VOD. Are you going to watch Neon Lights? Why do you think it is important to explore trauma and mental health in media? How do you think PTSD should be explored in media? Leave your thoughts in the comments below or on our social media and check back with The Illuminerdi for more.
KEEP READING: NEON LIGHTS STAR DANA ABRAHAM REVEALS THE INSPIRATION OF HEATH LEDGER'S JOKER: EXCLUSIVE INTERVIEW