The director of Deadpool 2 has spoken about why he didn't return to direct the upcoming MCU entry.
While Deadpool 3's release date is still a secret, the gears are definitely turning and it shouldn't take too long before we get more information about the Merc with a Mouth's entry in the MCU. And while Deadpool 3 has found a director in Reynolds' frequent collaborator Shawn Levy, Deadpool 2 director David Leitch now broke his silence on why he didn't return.
David Leitch is a stunt coordinator turned director and has delivered some blockbuster hits over the last few years. He co-directed the original John Wick and is a producer on the franchise. After that he directed Charlize Theron in Atomic Blonde and then joined the Fox/Marvel universe as the director of Deadpool 2. Only one year later he directed the Fast & Furious spin-off film, Hobbs & Shaw.
DID DAVID LEITCH WANT TO RETURN FOR DEADPOOL 3?
During the press tour for Leitch's current action spectacle Bullet Train, he spoke to Uproxx.com about why he didn't return for the threequel. Leitch stated:
"It's probably more of what I'm doing and some circumstance. I love all of those worlds, and they're all precious to me. Starting with John Wick. Chad has taken over that franchise and executed it beautifully. And Deadpool is amazing. And Atomic Blonde, I would love to go back. When I look back, I would love to go back to those worlds, but I think the way it's worked out for me, or fate has brought me to this place, is that I get new opportunities and they're really awesome, interesting, as well. Now moving on and doing The Fall Guy with Gosling, we're prepping right now."
Did his upcoming film The Fall Guy stopped him from returning?:
"No. Look, we had conversations about Deadpool 3, but I just was … I had things in the pipeline, too. And it was never, "Hey, do you want to do it or not want to do it?" or whatever. I think it was more we knew our dance cards were kind of full on both sides. And we have a window. And Marvel has calendars."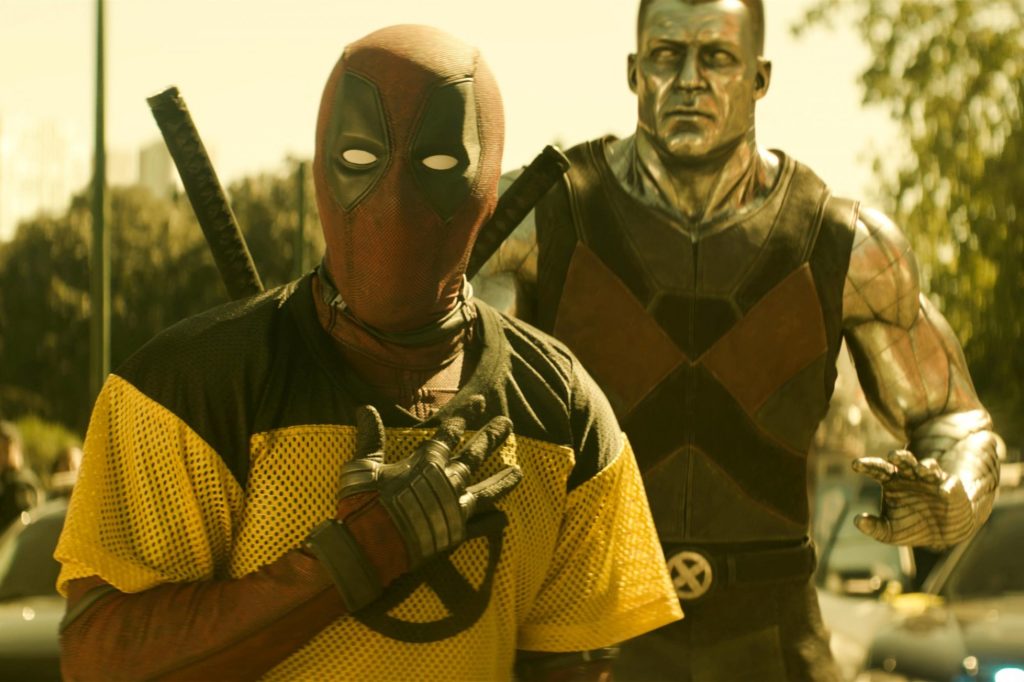 We don't know if the conversations about Leitch possibly directing Deadpool 3 happened when the rights were still with 20th Century Fox or after Disney bought the studio. It also doesn't sound like that he ever got an actual offer. But it seems like the director is happy with how things turned out and wants to focus on his own projects rather than a franchise.
Deadpool 3 will be directed by Shawn Levy. Which really does make sense as he is a frequent collaborator and friend of Ryan Reynolds. The duo worked together on the 2021 surprise hit Free Guy and this year's The Adam Project. Levy more than proved that he can direct comedy and action, so his jump to the MCU and especially the Deadpool franchise should be very exciting.
RELATED: JOHN WICK DIRECTOR CHAD STAHELSKI TEASES HIS VISION FOR MCU'S BLADE
The first draft of Deadpool 3 was written by Wendy Molyneux and Lizzie Molyneux-Logelin. They are best known for her work on the hit animated series Bob's Burgers. But the film is currently being written by Rhett Reese and Paul Wernick, the same duo that also wrote the first two Deadpool films.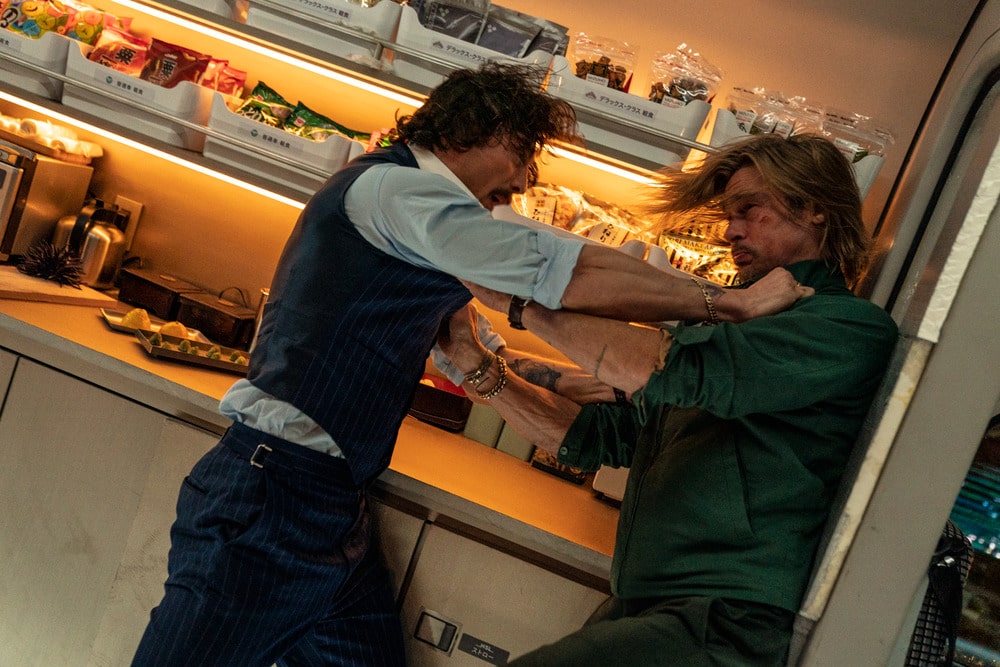 RELATED: BULLET TRAIN REVIEW – DAVID LEITCH CONDUCTS A HILARIOUS OFF THE RAILS ACTION FLICK
Bullet Train is based on the book with the same name. It was written by Zak Olkewicz (Fear Street: 1978) and directed by David Leitch. The film has a star-studded ensemble including: Brad Pitt, Aaron-Taylor Johnson, Brian Tyree Henry, Joey King, Michael Shannon, Hiroyuki Sanada, Andrew Koji, Zazie Beetz and Bad Bunny. Leitch's upcoming film The Fall Guy is based on the 1980's series and will star Ryan Gosling.
Bullet Train speeds into theaters August 5, 2022. Deadpool 3 currently has no release date. What do you all think? Are you excited for Bullet Train? Are you happy with how things turned out? Let's discuss everything in the comments down below and on our social media.
KEEP READING: RYAN REYNOLDS GLADLY BEGINS EPIC TRAINING FOR THE ANTICIPATED DEADPOOL 3
Source: uproxx.com