Black Panther: Wakanda Forever first reactions are generally positive, a positive indicator of the film's quality.
Black Panther: Wakanda Forever is the story of the Wakandan people embroiled in conflict with Namor and the forces of Tallman. The story takes place one year after the death of King T'challa.
BLACK PANTHER: WAKANDA FOREVER FIRST REACTIONS ARE IN!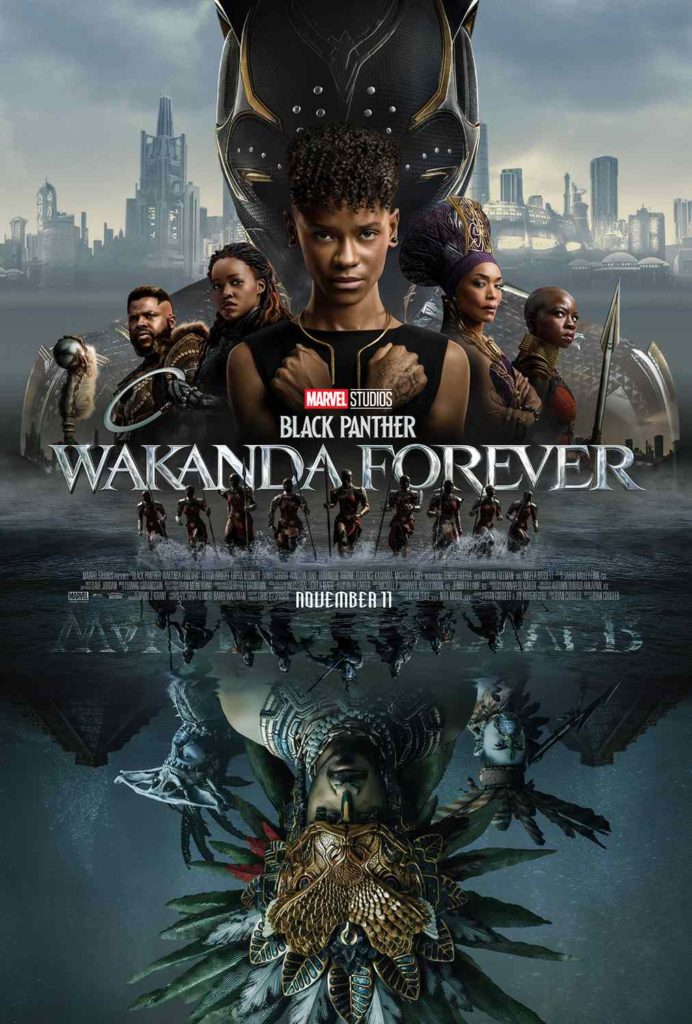 T'Challa's mother Ramonda (Angela Bassett), his sister Shuri (Letitia Wright) and his partner Nakia (Lupita N'Yongo) will all be mourning the loss of the fallen king. Other returning characters include M'Baku (Winston Duke), Okoye (Danai Gurira), Ayo (Florence Kasumba), Everett K. Ross (Martin Freeman).
Dominique Thorne and Tenoch Huerta are playing newcomers Ironheart/Riri Williams and Namor. Riri seems to develop a friendship with Shuri, based off the trailer. Namor is leading an assault against Wakanda for unknown reasons. 
RELATED: 'BLACK PANTHER' WARRIOR M'BAKU & MORE FROM WAKANDA COMING TO AVENGERS CAMPUS
He may or may not be the primary antagonist of Black Panther: Wakanda Forever. Mabel Cardena also joins the cast as Namora, Namor's cousin.
Spoiler-free social media reactions to the press premiere of Black Panther: Wakanda Forever are finally here, and they are generally glowing. Critics are describing Ryan Coogler's sequel as a heartfelt farewell to Chadwick Boseman and T'Challa. 
Orlando En El Cine said that "#WakandaForever is outstanding. It handles loss, grief and revenge with a maturity and seriousness rarely seen in the MCU. Black Panther continues to be their crown jewel. Letitia Wright, Angela Bassett and Tenoch Huerta all bring some of the best acting I've seen all year."
BLACK PANTHER: WAKANDA FOREVER MAY FEATURE 2022'S BEST ACTING
The first Black Panther movie was one of the MCU's biggest and most important success stories. With another fantastic installment on the horizon, "crown jewel" of the MCU might become the perfect descriptor for this franchise. 
RELATED: BLACK ADAM: ALDIS HODGE ON HIS VERSION OF HAWKMAN & HIS SUPERHEROIC PERSPECTIVE OF JUSTICE
Additionally, the mention of Tenoch Huerta's work as "some of the best acting I've seen all year" bodes very well for Namor fans. 
"#WakandaForever is PERFECT! Even with the heart-wrenching weight that it had to carry on its back, Black Panther 2 executes in making one of the most memorable Marvel films ever," said Elijah Boxhill of Fandomwire. They went on to say "I'll be the first to admit this film will bring the tears even out of the toughest of people," and described  Dominique Thorne's introduction as "literally spot on". 
Riri and Namor have a passionate group of fans who already loved them because of the comic books. In a matter of weeks, their numbers will grow much larger as more and more fans are introduced to these new heroes in Black Panther: Wakanda Forever.
BLACK PANTHER: WAKANDA FOREVER HONORS CHADWICK BOSEMAN
The emotional impact of the final chapter of Phase 4 of the MCU is already high, as Black Panther fans around the globe remember the sadness surrounding the death of Chadwick Boseman. He was a hero, he deserves a hero's goodbye, and it sounds like that's exactly what Wakanda Forever has in store for us. 
Jamie Broadnax of Black Girl Nerds said "Black Panther: Wakanda Forever was filled with a rich, captivating story and was jam-packed with action. I truly enjoyed this movie from beginning to end! Also Dominique Thorne as Ironheart was the perfect comic relief for the film." 
RELATED: THE FLASH: WBD RUMORED TO BE CONSIDERING RECASTING BARRY ALLEN 
Black Panther: Wakanda Forever sounds like it is paced very well, with an engaging storyline designed to keep you on the edge of your seat. It's also intriguing and surprising that Broadnax focuses on Ironheart's comedic side in their reaction. 
Samuel Leggett Jr., a member of the Critics Choice awards showered the new movie with immense praises. 
"#WakandaForever is easily the best Marvel film since Avengers: Endgame. The scope, the camera work, the acting, and the raw emotions on and off screen can be felt throughout! This is the Marvel I've missed! I had one word in my heart all night; "WOW…"
RELATED: WATCH THE MIND-BLOWING ANT-MAN AND THE WASP: QUANTUMANIA TEASER TRAILER NOW!
The wait for Black Panther: Wakanda Forever has been a long and painful journey, unique in so many ways. With the official release just a few weeks away, we all hope to be feeling that same "wow" factor in our hearts.
Black Panther: Wakanda Forever will be released to the general public on November 11, 2022, exclusively in theaters. Ryan Coogler is directing a script that he co-wrote with Joe Robert Cole. Initial reactions are almost universally great, and the future looks bright! What do you think about the early response to Wakanda Forever? Let us know your thoughts in the comments below or on our social media! 
KEEP READING: RIHANNA RUMORED TO HAVE RECORDED 2 AWESOME SONGS FOR THE BLACK PANTHER: WAKANDA FOREVER SOUNDTRACK