There's a rumor that Marvel has offered a new role to Daniel Craig despite not being available for Doctor Strange and the Multiverse of Madness.
The internet is a wild place. In my circle, saying "rumor" is almost as if Allison Hargreeves said, "I heard a rumor…" Rumor is a magic word for some reason. As if the ambiguity in the word's definition and connotation doesn't allow people to throw out wild accusations with no real attachment to the thing being said. There are varying degrees of rumors, and the source is always a matter of credibility. But regardless, a rumor should be taken with a huge grain of salt. It's worth thinking about, but also it is no big deal if you don't. I'm sharing this rumor because I like fan-casting. Any weight you put into the validity is on you.
The Marvel Daniel Craig Rumor
RELATED: The Marvels Reveal Entire Writing Team of All-Stars, But Now I Have Doubts About the Movie
That's it. That's the entire rumor. I don't know who this is, but I'm guessing they are fairly credible if this made it to my rundown. So there is a more than likely chance this is more credible than other random users on Twitter. But that is the entire rumor. Twitter user "MyTimeToShineHello" tweeted "Marvel offered Daniel Craig a new role despite not being able to do DS2." Didn't even type out Doctor Strange 2, or Doctor Strange in the Multiverse of Madness. So, I might be misinterpreting that. But regardless, this is where the rumor of Daniel Craig being offered a new role in the MCU comes from. At least for the purposes of my fan-casting.
Who Can Daniel Craig be in the MCU?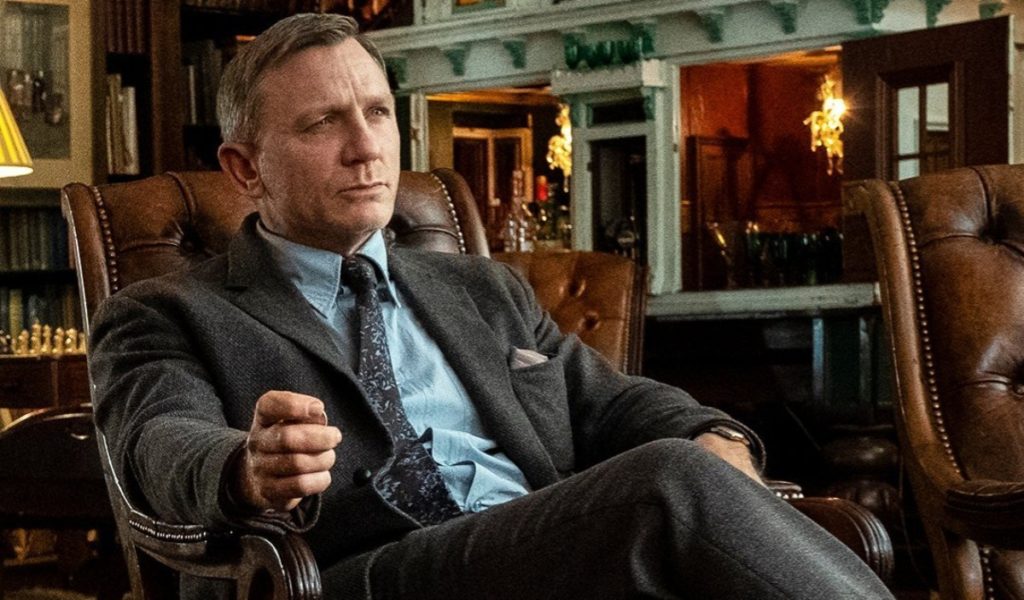 Daniel Craig is a very well-rounded actor most well known for his time as James Bond 007. Personally, I much prefer Benoit Blanc. But regardless, Craig has proven he has everything an actor needs to be in a Marvel movie. He can do the physical, he can be cool, and he can also be hilarious. Craig is truly Marvel-ready. But the question is, who does Marvel want Daniel Craig to portray? So let's take some wild guesses.
RELATED: Ke Huy Quan Explains His Awesome MCU Origin Story and The Joy of Working With Tom Hiddleston
Daniel Craig as Magneto
Daniel Craig as an older yet still intimidatingly in-shape Magneto seems like a natural fit. He also hasn't played a bad guy since the first Tomb Raider movie. So Marvel could be taking him out of his usual role as the protagonist and make him an antagonist. He can definitely win over a crowd, and make you question whether his extreme tactics are wrong or justified. However, with Hugh Jackman back as Wolverine, I see a preference to bring back great actors to roles they have made globally iconic. I'd put the favor in Michael Fassbender's return over Daniel Craig.
RELATED: Giancarlo Esposito Is Still Campaigning For Professor X Role In New Interview
Captain Britain
Captain Britain is British and so is Daniel Craig! Boom, mic-drop. Take that Jeff!
RELATED: Rumor/Theory: Henry Cavill in Talks to Play Reed Richards in New Fantastic 4, Auditioned with PC Building Video
Senator Kelly
Jezzer and Joe suggest this one. I was initially hesitant because I don't see Kelly as that big a role. However, when Joe said "with a Southern accent," it clicked. I think the racist undertones will be a major presence when the mutants take the stage in the MCU. And what better way to try to legitimize bigotry than a bigoted politician hell-bent on making their bigotry legal? I'm very for this and think Craig could chew some scenery as Senator Kelly.
RELATED: Doctor Strange 3 and Strange Academy Series Rumored To Be In Early Development at Marvel Studios
Sebastian Shaw
Daniel Craig as a maniacal megalomaniac who has influenced events from the shadows with his ultra-powerful secret organization seems like a fun way to go. Imagine Shaw has worked to keep mutants hidden from the public and used their powers for power and influence. After mutants become widely known, he has to ramp up his plans for world domination and come out of the shadows. Also, the idea of Craig wearing the garments of an early American colonist is funny to me.
RELATED: Don Cheadle Explains War Machine's Journey From Secret Invasion to Armor Wars
Doctor Doom
Victor Von Doom. I like this idea a lot because Daniel Craig is phenomenal at hamming it up. Benoit Blanc is such a ham, but Craig is so good that it still feels realistic. Doom is one of the hammiest characters ever created. But he is also one of the best villains ever. It's a weird juxtaposition that is hard for even writers to capture, let alone expect a live-action performer too. But I think Daniel Craig can do it. The only reason this wouldn't be my top choice is that I think Christoph Waltz is the guy to do it.
Who You Got?
There are a lot of options. Daniel Craig has range and Marvel has numerous options to choose from. I believe they'd give him a major character, or a big enough character that they can build a huge plot around. The franchises previously held by Fox make a lot of sense, but with his previous role supposedly for Doctor Strange in the Multiverse of Madness, and a third Doctor Strange film rumored as well, it could be a magical character. We'll just have to wait and see if this rumor turns out to be true.
Do you think the rumor about Marvel offering Daniel Craig a new role is true? Who do you think Marvel wants Craig to portray? Would it be a hero or a villain? Sound off and let us know on our social media!
KEEP READING: Glass Onion Review – The New Knives Out Sequel Is Sharper and Cuts Deeper