Director Zack Snyder reveals that he has plotted out the future of the Justice League and DCEU big bad, Darkseid.
The Super Friends are preparing to make a heroic comeback on the small screen, with next year's director's cut loosely titled, Zack Snyder's Justice League. After a mixed reception in their first outing, Snyder is hoping to right the mistakes of yesteryear. All jokes aside, if the chips fall a certain way, it looks like we could get a sequel to Justice League.
Zack Snyder on Justice League 2 and the Future of Darkseid
Justice League director Zack Snyder recently was a guest on The Nerd Queens, during their League Of Mayhem livestream event. During the interview, Snyder discussed how he already had a story idea and direction for a sequel. He also discussed DC's biggest villain, Darkseid. Here is a snippet of what he had to say:
"It's a fair question to ask me, you know, like what do I say to the world about, you know, what happens when Darkseid comes to Earth? Then what? You know, Is that a thing? And I think, listen, the truth is that, did I write and did I have and conceive a complete- do I know what happens when Darkseid…yes. I do know what happens," he revealed. "To say and to speculate about what that is and that that would be exciting, I think that's a fine thing."
News of a potential Justice League sequel should not be a surprise. The first film certainly didn't live up to expectations. Fans and casual audiences were mixed about the film, while critics gave it negative reviews. But the big blow was that it was considered a box-office bomb. The film did break even and made $657.9 million dollars. However it was considered a flop by the industry, because Justice League was expected to gross over $1 billion dollars.
Ever since Justice League premiered, there were rumors of a Zack Snyder director's cut. The reason for the alternate version is due to studio interference with Joss Whedon taking over the film, after Snyder left for personal family matters. Snyder did confirm that a director cut by him does exist in 2019. The news was finally realized last May when Snyder announced that he had reached a deal to release his cut on HBO Max.
Following the announcement, many of the actors from the film such as Ben Affleck and Gal Gadot, have been reported to come back to film new scenes for the director's cut. However, the biggest surprise was the addition of Darkseid in the most recent trailer. With the highly anticipated Snyder Cut finally being announced and coming to HBO Max, fans should be excited.
RELATED: THE SNYDER CUT IS OFFICIALLY COMING TO HBOMAX IN 2021: EVERYTHING YOU NEED TO KNOW
Zack Snyder's directors cut of Justice League is scheduled to premiere next year on HBO Max. An official release date has not been announced yet. The Snyder Cut is reported to be four-part mini series. All of the actors that starred in the original version of Justice League are set to return with actor Ray Porter being cast as Darkseid.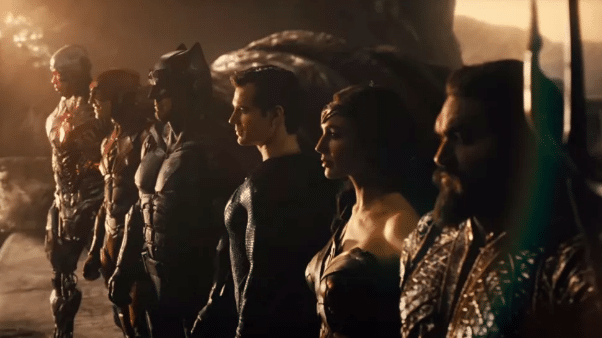 Do you think that we will actually get a Justice League 2 on HBO Max or in theaters? What do you think the plans are for Darkseid? Let us know in the comment section below or over on Twitter!
KEEP READING: HBO MAX'S PEACEMAKER SERIES ADDS 4 NEW CAST MEMBERS INCLUDING A VIGILANTE
Source: CBM