The Illuminerdi has uncovered five new roles currently being cast for Marvel Studios' She-Hulk, including a mysterious new villain.
Even though life is still far from normal, there is finally a steady stream of news coming daily from Marvel Studios, who are currently neck-deep into working on Phase 4 of the MCU. As many as three movies have completely finished shooting, as has WandaVision on Disney+ before it premieres in January, and at least four other shows are in the midst of shooting.
That leaves only two more live-action series, along with the animated series What If…?, that are still in pre=production at the moment, although the timeline for both of them is becoming clearer. We at The Illuminerdi recently revealed exclusively that Moon Knight is casting for more supporting roles and will begin shooting in March 2021, with She-Hulk starting up just a month earlier thanks to reports from The Direct.
Fans are still very much in the dark about She-Hulk, only knowing so far that Tatiana Maslany will play the lead role of Jennifer Walters and that Mark Ruffalo will almost definitely reprise the role of Bruce Banner for at least an episode. The Illuminerdi has also learned new information pertaining the show's supporting cast, and we are excited to share what we know with you!
New She-Hulk Additions
Our sources have revealed five new roles for which Marvel Studios is casting in the new She-Hulk series on Disney+.
First up is both of Jennifer Walters' parents, in their 60's and playing supporting roles. Also included is a strong supporting male co-worker role in his late 20's-30's, sweet, earnest, handsome in a John Krasinski sort of way, leaning diverse but open to all ethnicities. Walters' best friend, codenamed Susie is also in the listing as 30-ish, leaning Asian-American but definitely BIPOC, and comedy chops are listed as essential.
RELATED: MARK RUFFALO SIGNED TO RETURN AS BRUCE BANNER IN SHE-HULK: EXCLUSIVE
Lastly, the show is casing for a female villain in her 30's under the codename of Lucy, who is listed as a glamorous social media influencer, Kardashian-esque with a dark side. She promises to be one of the biggest characters in the She-Hulk universe to be introduced, and she will be in five to ten episodes.
She-Hulk Character Speculation
All of these roles should bring a great deal of excitement before She-Hulk begins shooting next year, and they show that the series is planning to give plenty of depth to Jennifer Walters outside of her anticipated superhero story.
With her parents, best friend and co-worker coming as a little bit more of expected inclusions, Marvel Studios seems to really be going all in with the series' main villain, although there is no specific character listed besides the "Lucy" codename. She seems to be someone cut in the mold of a real-world celebrity and almost the complete antithesis of Jennifer Walters in every way.
From this listing, a couple guesses as to who it could end up being are either Ultima or Titania, two of the most notable She-Hulk villains from the comics. Ultima grew up in a cult run by her father, honing in her superhuman abilities before She-Hulk rescued her, which could be used as a major personal connection between the characters through Jennifer Walters' career as a lawyer.
RELATED: GREEN LANTERN TV SERIES: NEW CHARACTER DESCRIPTIONS, STORY DIRECTION, AND START DATE: EXCLUSIVE
Titania in the comics is noted as a scrawny and short-statured girl before she goes to Fantastic Four villain Doctor Doom for a new shot at life. This certainly could be reworked another way in this series without Doctor Doom, but still could have her change her fortunes and make a name as a major social media personality.
No matter who this villain turns out to be, it will be as exciting as ever to find out who she is in the series, along with who plays her and the rest of these newly listed characters. She-Hulk already has fans on the edge of their seats with not only the promise of an incredible new hero to watch, but also the potential to revisit some MCU storylines thought to be abandoned long ago after The Incredible Hulk originally debuted in 2008.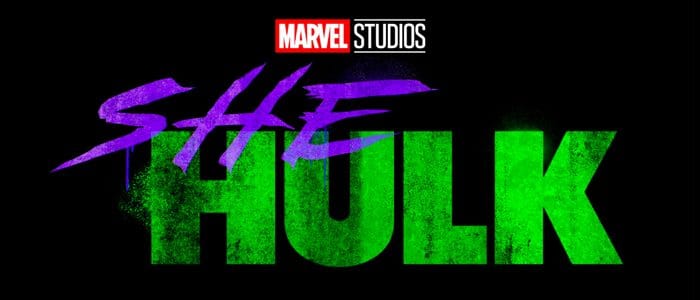 She-Hulk will begin production in February 2021 in preparation for a release on Disney+ sometime in 2022. Who do you think the mysterious Lucy character is and how do you see these new additions figuring into the plot? Let us know in the comment section below or over on Twitter!
KEEP READING: MOON KNIGHT: NEW CHARACTERS AND DESCRIPTION OF MARC SPECTOR'S COLORFUL CLOAK: EXCLUSIVE