The new film Monster Hunter has had a tumultuous release schedule and following the uproar in China it only looks to be getting worse. Monster Hunter was initially scheduled for release in the United States September 2020 before getting pushed to April 2021 due to the ongoing COVID-19 pandemic. It was then moved to December 30, 2020, and now Christmas Day, December 25, 2020. Monster Hunter was released in theaters in China on Friday December 4, 2020, but was immediately met with severe backlash.
Monster Hunter is an adaptation of the popular fantasy themed action role-playing video game developed by Capcom. The first game in the franchise was released in 2004.
The Monster Hunter film is written and directed by Paul W.S. Anderson. The film follows an elite military force led by Artemis who are transported to a new world full of giant monsters. The group meets a hunter who helps them to survive and fight the monsters while searching for a way home.
MONSTER HUNTER PULLED FROM CINEMAS IN CHINA
The anger is due to a ten second exchange in the film where two characters, one a white man and the other an Asian man played by the Asian American rapper Jin Au-Yeung, aka MC Jin, the first Asian American solo rapper to be signed to a major United States record label.
"In the scene, a white male character and an Asian character played by Jin are driving together at high speed," writes Variety. "'What'?" says the former. "'Look at my knees'!" shouts Jin. "'What kind of knees are these'?" asks his companion. "'Chi-nese'!" jokes Jin, punning on the word's last syllable."
The outrage was caused because of how the scene seems to connect to the racist rhyme that goes "Chinese, Japanese, dirty knees, look at these." The rhyme is usually accompanied by knee slapping and slant-eyed gestures. Monster Hunter was quickly pulled from theaters after China audiences took to social media to share their anger and the hashtag "Monster Hunter Insults China" took off on China's popular social media platform Weibo.
RELATED: ZACK SNYDER'S JUSTICE LEAGUE IS LOOKING TO RELEASE IN JUST A COUPLE OF MONTHS
Monster Hunter grossed $5.19 million on Friday, taking third place at China's box office. Monster Hunter went from being about a quarter of all film screenings in China on Friday and by Saturday it had dropped to 0.7% by Saturday.
Variety reports "By around midnight the same day, many cinemas received an urgent notice to cancel all upcoming screenings and issue refunds for shows already sold, according to numerous screenshots of such directives posted online. "A new version is being produced overnight, and should be the one screened… Theaters should please strictly observe that the old version should not be further screened a single time," one read."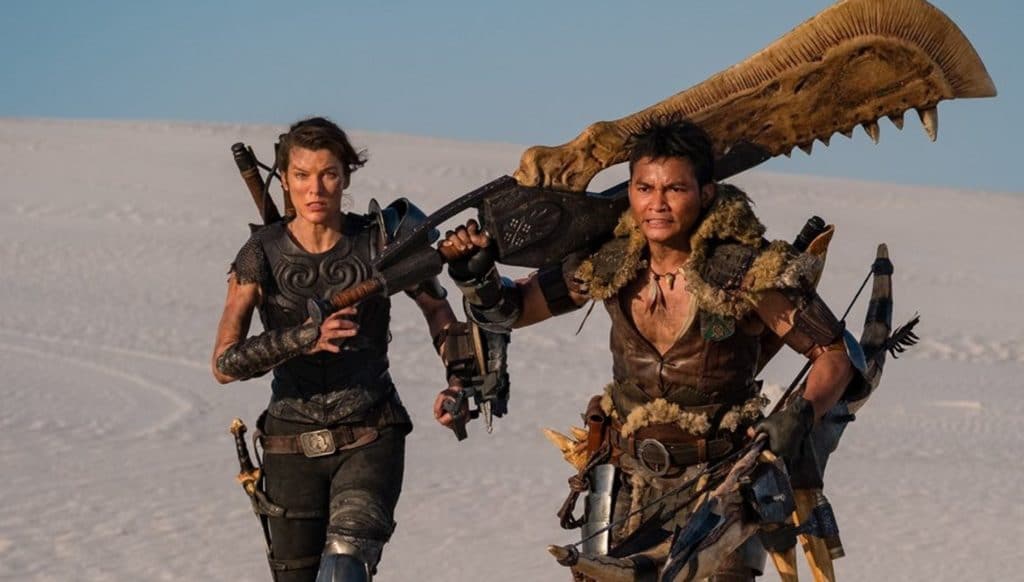 Variety also reports that other leaked directives, although unconfirmed, stated that the new version of the film were also suspended which would indicate that the censored version's release is halted as well. China was expected to be a large market for the film, so this is a serious blow to the potential gross. But this has not only hurt the film, but the entire franchise. With negative reviews flooding in to the video game's Steam page.
RELATED: HBO MAX ELIMINATES FREE TRIAL SIGN UP PRE-WONDER WOMAN 1984
What is surprising is that this scene made it past the vetting process that all films are required to go through before being released in China. Capcom has issued a statement on social media stating that it is not a producer on the Monster Hunter film and that the situation will be reported to the relevant film companies to investigate.
Monster Hunter is still scheduled to release in the United Kingdom and United States on Christmas Day this year. Monster Hunter is written and directed by Paul W.S. Anderson. Monster Hunter stars Milla Jovovich as Artemis, Tony Jaa as The Hunter, Clifford "T.I." Harris Jr. as Link, Meagan Good, Diego Boneta, Josh Helman, Jin Au-Yeung, Ron Pearlman as Admiral, Jannik Schumann as Aiden, and Hirona Yamazaki as Handler.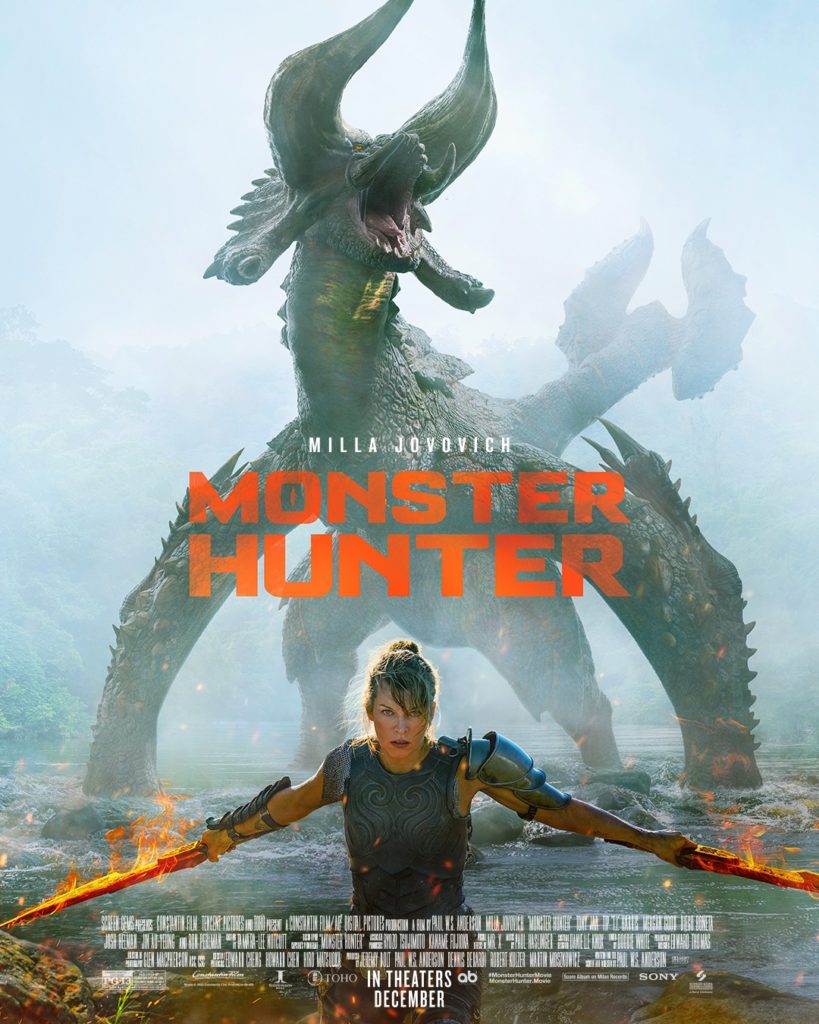 Are you still planning on seeing Monster Hunter when it is released on December 25, 2020? What do you think about the Monster Hunter situation? Leave your thoughts in the comments below or on our social media.
KEEP READING: THE 1ST OFFICIAL MONSTER HUNTER TRAILER BRINGS THE HEAT
Source: Comic Book Movie