Temuera Morrison, the man behind both Boba and Jango Fett, will reportedly shoot scenes as Commander Cody for the upcoming Obi-Wan Kenobi TV series, before shooting his own spin-off. 
The actor returned to the forefront of Star Wars fame for the first time since his antagonistic outing in 2002's Episode III: Attack Of The Clones. The vehicle behind this fan favorite's revival was of course Jon Favreau and Dave Filoni's wonder-child, the universally acclaimed Disney+ series, The Mandalorian.
Teaming up with Pedro Pascal's Din Djarin and Ming-Na Wen's Fennec Shand in the second season of everyone's favorite Grogu-centric space opera was big news for the Fett clan. His partner and apparent love interest, the aforementioned Fennec Shand, beat Boba to the return punchline, as her character recently appeared in yet another Star Wars spinoff, The Bad Batch. 
TEMUERA MORRISON WILL PLAY A ROLE IN OBI-WAN KENOBI
For those unfamiliar with that series, it takes place in between Episode III and Episode IV. Other projects that occur during this time period include Rogue One, Solo, and Star Wars: Rebels, and most importantly, the upcoming Kenobi series. 
RELATED: HAYDEN CHRISTENSEN SCARED YOUNGLINGS ON THE SET OF REVENGE OF THE SITH
Temuera Morrison won't be playing the same character in Obi-Wan Kenobi as he does in The Mandalorian and The Book Of Boba Fett. For this outing, Morrison will play Commander Cody, a clone most famous for fighting alongside Kenobi in the fight against General Grievous in Episode III. He also had a strong bond with Kenobi in Filoni's animated series, The Clone Wars.
KENOBI VS. COMMANDER CODY & DARTH VADER
According to LRMOnline and Kessel Run Transmissions, Commander Cody will lead the 512th in a hunt for Kenobi orchestrated by Darth Vader himself. Watching Hayden Christensen and Temuera Morrison interact will be one of the greatest moments of my life as a Star Wars fan. Hopefully we get to see McGregor share another intense, explosive fight scene with Temuera Morrison.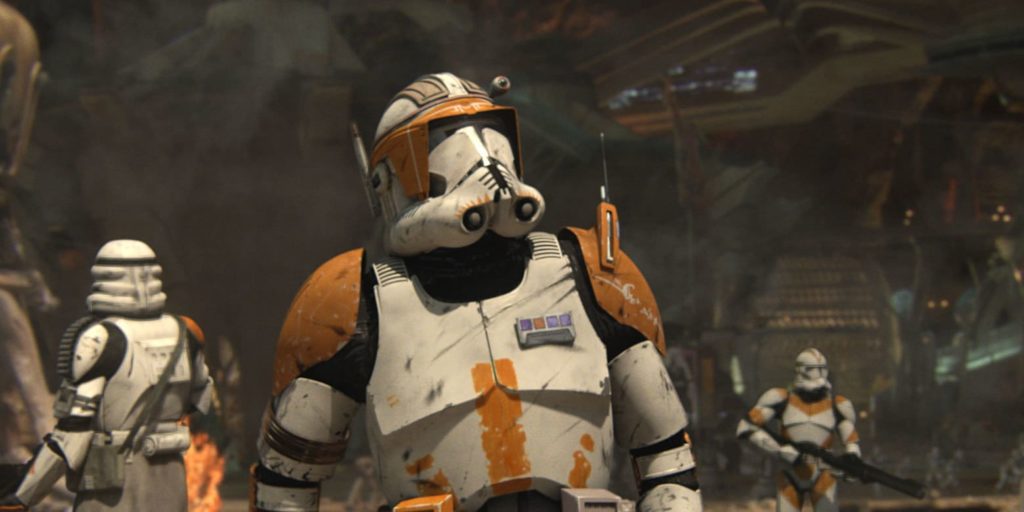 Deborah Chow's vision for this series is certainly bold. Obi-Wan Kenobi could be the most magnificent Disney addition to the Star Wars universe, if they play their cards right. With Morrison, Christensen and McGregor on board, their hand is loaded, so they've got a real strong chance here.
While Morrison's arrival is certainly the highlight of the news, I have to express some praise for the return of Lord Vader. Kathleen Kennedy promised "the rematch of the century", and I fully expect the fight between Kenobi and his fallen apprentice to be just that. How Commander Cody will fit into that battle is a fascinating question, one that we are eager to report on.
Are you excited to see Temuera Morrison's Commander Cody in Obi-Wan Kenobi? Let us know your thoughts in the comments below or on our social media! Stay tuned to The Illuminerdi for developments in this epic Star Wars story, and remember, We Are Always Watching. 
KEEP READING: STAR WARS: THE HIGH REPUBLIC UNVEILS EPIC NEW LAUNCH TRAILER BEFORE JANUARY 5 RELEASE