Whispers of Doctor Doom making an appearance in Black Panther 2 have been creating a fervor in the fandom for "The Beast of The Balkans" since last year. Now a new report gives more credibility to the super villain's long-awaited MCU debut.
Marvel's most dangerous Earthling has not only inspired fear and respect throughout the known universe, but has been hoisted into the stratosphere as one of the best comic book villains of all time. The late great Stan Lee has even alluded to his belief that Doctor Doom may have had a major influence on George Lucas' creation of another bad guy that shares in the rarified air…Darth Vader. So we know Doom means business.
Why Now is The Time For Doctor Doom In The MCU
Wanna know why this Black Panther 2 rumor has resurfaced and has now been confirmed, via Fandomwire, with almost the same specificity? I've come up with a few valid points for why Doctor Doom may indeed be in the MCU's near future:
With the success of Thanos in the "Infinity Saga", Marvel Studios now knows these types of larger-than-life villains work. Doom believes he is the one meant to rule existence itself for the benefit of everything and everyone in it. A movie or series based on a character like this would be great for storytelling; let alone a trilogy.
2. Why in Black Panther 2? Even before the untimely demise of our beloved Chadwick Boseman, T'Challa and Wakanda were going to need a story to up the ante on what is already a billion dollar IP. It just makes sense to have Doctor Doom there because it will make money.
3. Back to the storytelling aspect. Fans saw how powerful the shields that protected Wakanda worked against The Black Order in Avengers: Endgame. Well, the whole MCU must have seen and heard about that too.
Vibranium is the most precious mineral on Earth in the MCU to date. It also has mystical properties that would entice a would be Sorcerer Supreme, like Victor von Doom, to seek it out. As the King of Latveria, Doctor Doom would want to protect his nation against all enemies; foreign, domestic & interstellar. Vibranium would help him achieve these goals.
RELATED: KEVIN FEIGE RESPONDS TO QUESTION ON THE END OF PHASE 4 WITH A FLAT-OUT "NO"
4. Bringing Doctor Doom to fruition in Black Panther 2, instead of as the usual plant in the Fantastic Four would expand the MCU well beyond Phase 4 and feed super fans – like myself – that are aware of the comic book story, Doomwar.
Director Ryan Coogler has many options, but this story would feed the base of comic fans while giving him the platform to address not only the inherent xenophobia of Wakanda, but the misogynistic challenges many of the most powerful of nations seem to face.
With T'Challa being taken out of the story, Shuri & the Dora Milaje ( I love the sound of that…are you listening Disney Plus?) have to be prominent in the conversation of leadership. The Desturi could be an interesting group to pull us all the way from the grief of losing T'Challa, into the struggles of ruling the wealthiest nation on Earth. It would be an opportunity to depict what holds the fictional country together, if it's richest natural resource (besides it's people) is made inert.
The Disney acquisition of Fox properties (including Doctor Doom) was complete by March 19, 2019. That means that Marvel Studios is free to develop any Doctor Doom story they want.
RELATED: WANDAVISION: WATCH WANDA'S GROWTH THROUGH HER 6 YEARS IN MCU IN NEW VIDEO
The possibilities are truly endless with the character. Take for instance Wanda Maximoff & Victor von Doom. The two have a history that could very well date back to their parents, Cynthia von Doom & Natalya Maximoff, as they are both witches from Eastern Europe. It would make sense to set the Doctor Doom plot up as early as possible to give Victor his own space to grow before the Fantastic Four potentially suck the rarified air out with their debut in the MCU.
We know Ryan Coogler is being given a monumental challenge in pivoting the Black Panther franchise without it's biggest star. There is no writer/director better suited for the task. Doctor Doom on the other hand, needs a bit more ramping than I think most of us realize. Appearing in Black Panther 2? I'm all for it, but I personally hope that Marvel takes an improved approach to build the iconic villain up like they did with Thanos the Mad Titan and he makes his first appearance in the MCU sooner than later.
RELATED: MORBIUS: SONY'S MARVEL SUPERHERO THRILLER RELEASE DATE PUSHED FROM MARCH TO OCTOBER 2021
Either way, the prospect of having Doctor Doom in the MCU is exciting and makes me want to pull out some boxes and read some comic books. Man-child out.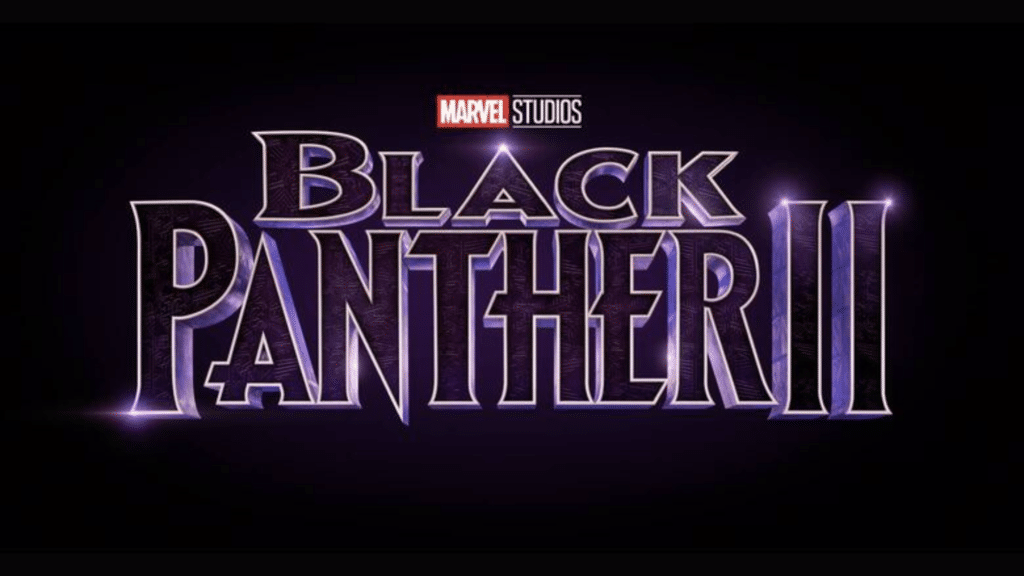 Black Panther 2 is scheduled for theatrical release on July 8th, 2022.
What do you think of the rumors of Doctor Doom joining the MCU in Black Panther 2? How do you think the character should be introduced? Any casting ideas? Would he fit better in Fantastic 4? Let us know all your wildest theories in the comment section below or over on Twitter.
KEEP READING: MARVEL HEAD KEVIN FEIGE REVEALS EPISODE LENGTHS FOR 5 NEW UPCOMING DISNEY PLUS MARVEL SERIES