"Okay Children, let's settle down!" We can all sing together, but we can't all talk at the same time! Ha! This kerfuffle has become a chaotic scene out of I Know What You Did Last Summer, except, I know what you didn't do the summer before last.
You didn't know that Mephisto woulda (coulda) been the Big Bad for WandaVision and Doctor Strange in The Multiverse Of Madness! Did ya?!? Ha! I know because it was a lonely time for me. I couldn't find anybody else who did…
I'll never forget the day… July 21, 2019. Kevin Feige unveiled his first offerings for Phase 4 to the fans in Hall H at SDCC. Those of us who weren't lucky enough to be in there had our eyes glued to our cellphones waiting for any news as to what The House Of Ideas was up to.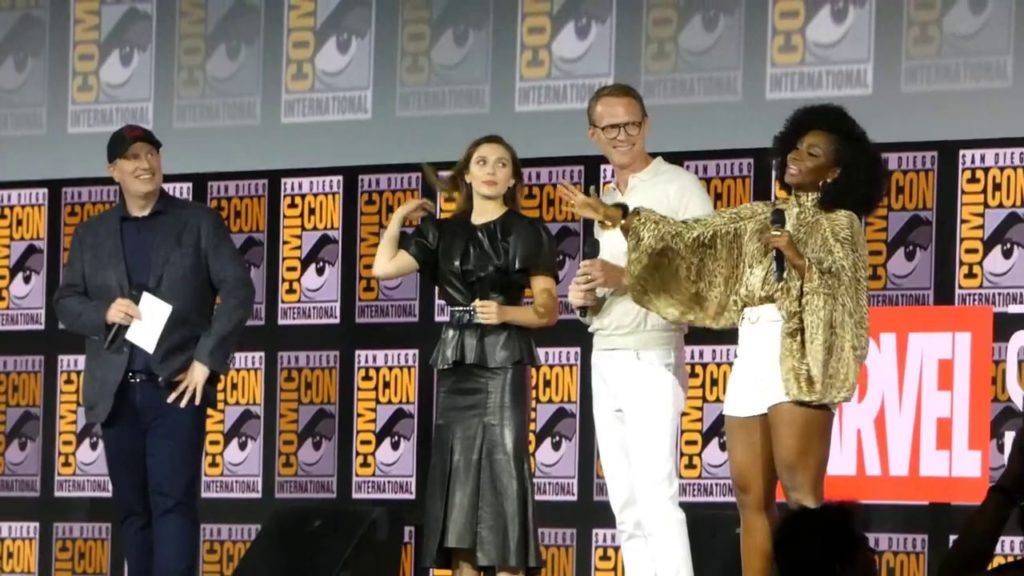 We found out WandaVision was a thing, Monica Rambeau was all grown up, Scott Derrickson intended to make Marvel's first gothic scary movie, and it was going to be 'PG-13, but we'd like it!'. Besides it being Benedict Cumberbatch's birthday the day prior, we were consequentially teased that Elizabeth Olsen would be co-starring in both WandaVision and Doctor Strange in The Multiverse Of Madness, as Wanda Maximoff, the Scarlet Witch.
We've Never Seen Evan Peters And Mephisto In The Same Place At The Same Time…
You know what we weren't told? That Evan Peters was going to be in WandaVision! The only thing I heard for the rest of the year was "Nightmare is coming!". Reason being, Derrickson had made it clear that he was a fan of the character and had considered using him since Day One. I tried to share my conviction that Mephisto was the only possible villain that would make sense as the Big Bad (with these comic book characters in mind), since I didn't realize that Doctor Doom was on the table yet. I was scoffed at and dismissed in every chat room and comment section I shared my POV…it was horrible. Heh.
By the time Murphy's Multiverse scooped that Evan Peters had a "mystery role" in WandaVision last summer, more of you were coming around. This initially made me even more excited that Peters could be playing "Mr. Scratch", because of his praised work in American Horror Story. It just fit for him to appear to be Quicksilver because of his fan-favorite portrayal of Pietro in the Fox X-Men films and to ultimately debut as the "big scary bad" similar to how it was written in The Mighty Avengers #21 (2007). It should be noted that according to Jocasta (plot withstanding), The Fantastic Four were reduced to television signals on Channel Four in that very same issue. Is this another coincidence, or where the idea for "The WandaVision Show" came from?
RELATED: 4 REASONS WHY INTRODUCING DOCTOR DOOM IN BLACK PANTHER 2 MAKES SENSE
Anyway, by this time Scott Derrickson had stepped down as director of the Doctor Strange sequel, due to 'creative differences', fueling my incessant theory even more; "Nightmare ain't that dude, Mephisto is".
Enter the great Sam Raimi as the new director for Doctor Strange 2. Having the perfect background to usher in this new genre for Marvel Studios, I was sure he would love to get his hands on Nightmare AND Mephisto; not to mention Chthon, Shuma Gorath, Varnae, Dracula and Zarathos! (see hyperlinks for more info)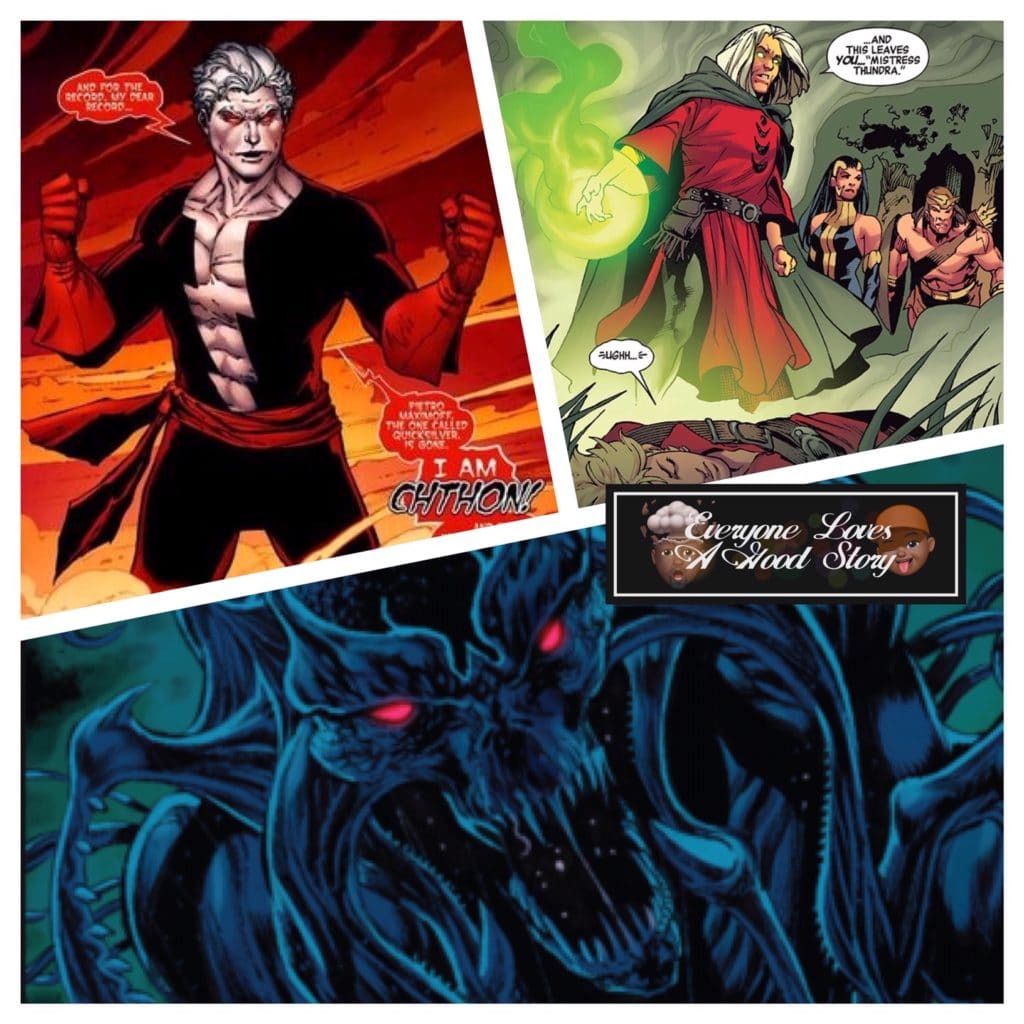 Still, the majority held on to The Fear Lord making his debut. By this time other theories started growing: Was Evan playing Nicholas Scratch? Nightmare? Was he bringing the Fox Multiverse to The MCU? I started doubting myself and coming up with other ideas (based on insiders telling me China wouldn't accept "Satan" in the MCU and word was that he was definitely playing Quicksilver), so I threw Chthon & High Evolutionary into the suggestion box; all the while holding to the dream for Mephistopheles to make his debut in the MCU.
Then it happened. Not last summer, but last week. I tried to avoid it, but I even had some of you sneaking it into my timeline and inbox. (Sorry, if I had to block you.) There it was; a leaked clip of Evan Peters dressed like the classic Quicksilver from the first volume of X-Men comics, interacting with Wanda! Sublime! He would only say a few words… they weren't friendly, brotherly or very nice. It was almost evil. Wanda would blast him with her hex powers to the surprise of her twins, as if they thought he was Uncle Pietro. It was a bittersweet moment for me. I still don't know how to feel about seeing it before the episode airs.
It's been said that the road to hell is paved with good intentions. I'd like to think that the people who have been leaking WandaVision clips & sneak peaks before the release of Episode 6 (hint) were just trying to raise awareness for the show…but who are we kidding? They were trying to start some mess and they did!
(Continue to Page 2 to Have Your Entire Reality Changed)