Tom Cruise's next two Mission: Impossible installments, which were originally supposed to shoot back-to-back, are not going to shoot successively anymore.
Paramount Pictures' Mission: Impossible movies are one of the biggest action franchises ever created. The upcoming Mission: Impossible 7 and 8 are supposed to be the end of the series which are being helmed by Christopher McQuarrie, who also directed the previous two films in the series, Mission: Impossible – Rogue Nation & Fallout.
McQuarrie injected new energy into the spy franchise and created the two best movies of the series. Now no one is doubting that he can deliver two more blockbusters. Two years ago when the studio made the announcement about making Mission: Impossible 7 and 8, they specified that they would be filmed back-to-back.
RELATED: WOMAN IN MOTION REVIEW: INSPIRING DOCUMENTARY ABOUT HOW NICHELLE NICHOLS CHANGED THE WORLD
Shooting back-to-back is a production strategy involving filming two or more films as one production to reduce costs and time. Popular examples of making films back-to-back include The Lord of the Rings trilogy, The Matrix 2 & 3, Harry Potter parts 7 & 8, The Twilight Saga: Breaking Dawn Parts 1 & 2, The Hunger Games: Mockingjay – Part 1 & 2, and Avengers: Infinity War & Endgame.
The production of the seventh film which began last February was halted in March due to the global pandemic, but filming resumed in July under strict COVID-19 protocols. With all the hiatus in the world, Mission: Impossible 7 nears completion after a remarkable globetrotting pandemic-era shoot in Italy, UK, Norway, and the Middle East.
Mission Impossible 7 & 8's Shifting Schedule
Director Christopher McQuarrie revealed on his Instagram that Mission: Impossible 7 finished filming this month in Abu Dhabi, the latest location shoot for the film. He then explained that the crew is headed back to London for some "finishing touches". The eighth installment was expected to film after this, but Paramount has changed plans and will now shoot the sequel later.
The abrupt change in plans is simply due to the shifting release calendar. Even though Mission: Impossible 7 is wrapping up its shoot now, Tom Cruise has obligations because of his promotional duties for another Paramount film, Top Gun: Maverick, ahead of that film's planned release on July 2. According to Deadline, Cruise will be unavailable to film Mission: Impossible 8 until later. The studio did not make a comment yet.
Once that film has rolled out, hopefully to packed theatres in a post-COVID world, then the production on MI: 8 can start. The gap shouldn't be too significant the report specified. Deadline also reported that the recent stories in the UK tabloid about MI7's production being disrupted due to pandemic-related travel issues are not true.
RELATED: WANDAVISION POSTER FEATURES DR. DARCY LEWIS IN HER NEW ROLE
The cast of Mission: Impossible 7 includes Cruise, Ving Rhames, Henry Czerny, Simon Pegg, Rebecca Ferguson, Vanessa Kirby, Angela Bassett, and Frederick Schmidt, who are reprising their roles from the previous films, along with Hayley Atwell, Pom Klementieff, Shea Whigham, and Esai Morales, who are the new additions to the franchise.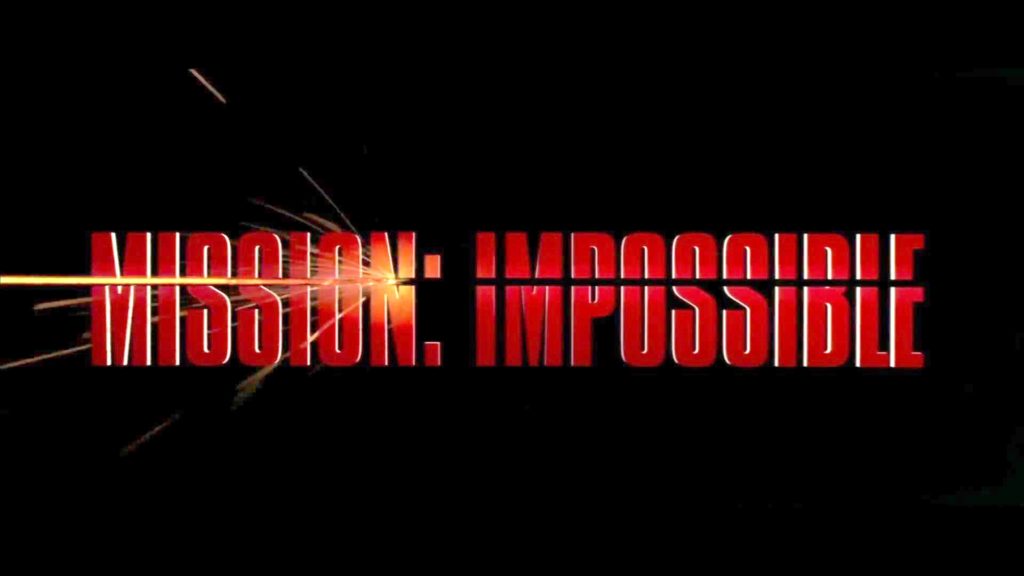 Mission: Impossible 7 is scheduled to release in theaters on November 19, 2021, and looks to be on track, a notable achievement considering the challenges right now for any film production, especially of this scale. Mission: Impossible 8 remains dated for Nov 4, 2022. However, whether or not the reported production shift impacts that release remains to be seen.
What do you think about this news? Are you excited for Mission: Impossible 7 & 8? Let us know your thoughts in the comment section below or let's talk over on our social media and be sure to come back to The Illuminerdi for more movie news.
KEEP READING: CRUELLA TRAILER: WATCH EMMA STONE'S NEW TAKE ON THE INFAMOUS VILLAIN