Did the TVA overlook the time criminal known as Gamora?
Welcome to "A Magical Place", a new series where I'll be examining the Marvel Cinematic Universe as it unfolds around us. Loki is raising some huge questions about the mega-franchise, and while I can't guarantee any concrete answers, I'm eager to break down my thoughts and offer some enlightening insight.
So, before getting into all of the multiversal madness, I want to cover the media you'll need to be familiar with to understand this analysis. Guardians Of The Galaxy, Thor, and Avengers are the franchises you'll need to be fairly familiar with. They're all fantastic series with bright futures, and watching them mix and blend is an absolutely wonderful experience.
Viewers of the Disney+ series Loki should be familiar with the concept of "variants", beings who have veered off of the so-called "sacred timeline" and seemingly require the attention of the Time Variance Authority. We saw this in the pilot, as Loki was quickly detained for going astray from the preordained path with the use of the Tesseract during Avengers: Endgame.
Keeping that in mind, let's switch gears and analyze a totally separate Marvel character. Gamora, the deadliest woman in the universe, is a fan favorite hero. Vanessa Marshall voiced the character in the animated Guardians Of The Galaxy TV series, and an unknown actor will be voicing the NPC character in Square Enix's upcoming video game of the same name.
Gamora the Variant
The most famous iteration of the character, however, is undeniably Zoe Saldana's MCU version. What's interesting about that character to me, is that there have been two separate versions of Gamora. There was the Gamora of our timeline, who kicked ass in space, fell in love with Star-Lord, and eventually got thrown off of a cliff by her dad. Then there was the Gamora from 2014 who accompanied Thanos on his journey to our present/their future.
RELATED: LOKI: THE INEVITABLE NEXUS EVENT THREATENS REALITY AND WE CAN'T WAIT
After betraying her father in the final battle of Endgame, 2014 Gamora disappeared. I've always believed that we would see Gamora again in Thor: Love & Thunder or Guardians Of The Galaxy Vol.3 next, but now I wonder if Loki might address the character first. By my calculations, utilizing the information provided to me by Loki episodes 1 & 2, the surviving Gamora is a "variant".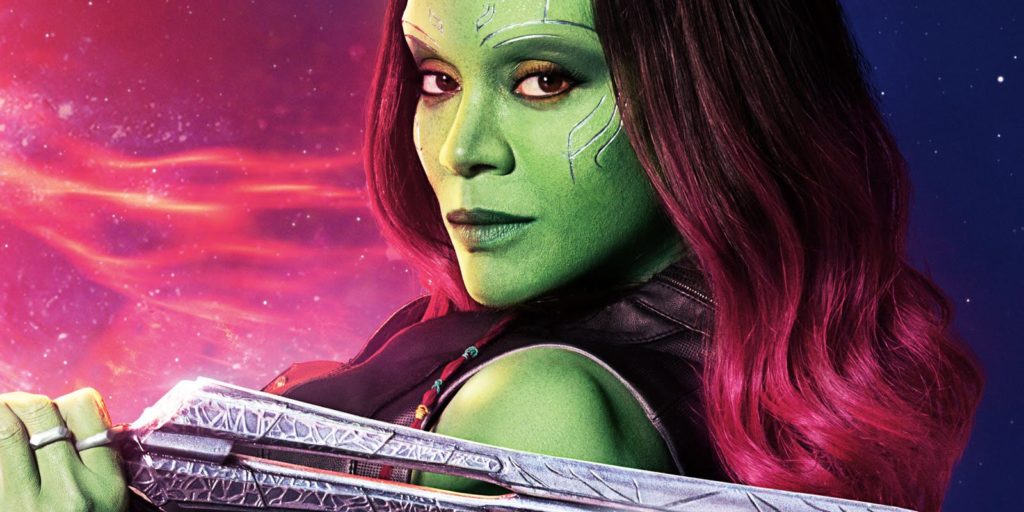 Now, in all likelihood, the character is important to James Gunn and Taika Waititi's plans for their respective upcoming MCU projects, and will therefore probably remain unaffected by the events of Loki. Regardless, her existence is a prominent future plot point that feels absolutely bizarre in light of Loki. Why doesn't the TVA deal with this time-displaced Gamora immediately? 
RELATED: KEVIN FEIGE EXPLAINS WHY BLACK WIDOW'S OPENING SCENE IS SO IMPORTANT (SPOILERS)
Now, I think the most probable explanation is a simple one, although it is a very theoretical answer. My belief is that the Time Variance Authority is not the benevolent organization that they claim to be, and that the time-keepers may not even be running the show. Gugu Mbatha-Raw's character, Judge Renslayer, is a supervillain known as Terminatrix in the comics.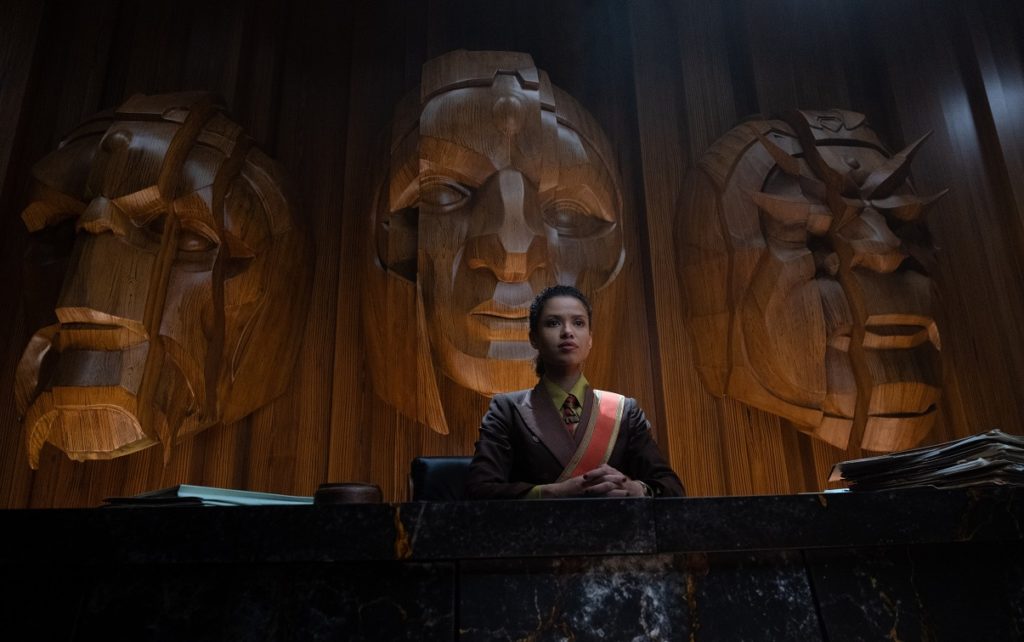 Renslayer has strong ties to Kang The Conqueror in the source material, a supervillain who has been reported to be making an appearance in the series by several outlets, such as The Post-Credit Podcast and Daniel Richtman. Jonathan Majors has been confirmed to be portraying the villain in Ant-Man & The Wasp Quantumania, so an early appearance in Loki feels more than plausible. Is it possible that Kang and Terminatrix are fooling characters like Agent Mobius and our new Loki?
The TVA, through the endearing Miss Minutes, speaks of a multiversal war that resulted in a unification of everything into one prime timeline. The job of the bureaucratic organization is to keep that timeline in check, right? If that's the case, how do they end up with a character like Syvlie Laufeydottir? 
RELATED: NEW CHARACTER DETAILS ABOUT OLIVIA WILDE'S SPIDER-WOMAN FILM: EXCLUSIVE
Sophia Di Martino portrays the powerful and mysterious variant Loki that our heroes have been chasing. She is a version of Loki with a different name, gender, apparent power level, and backstory than our Loki. What's weird is that Owen Wilson's Mobius speaks of Loki's history in episode one as if it were set in stone, as if the Loki from the Infinity Saga is supposed to be the only Loki.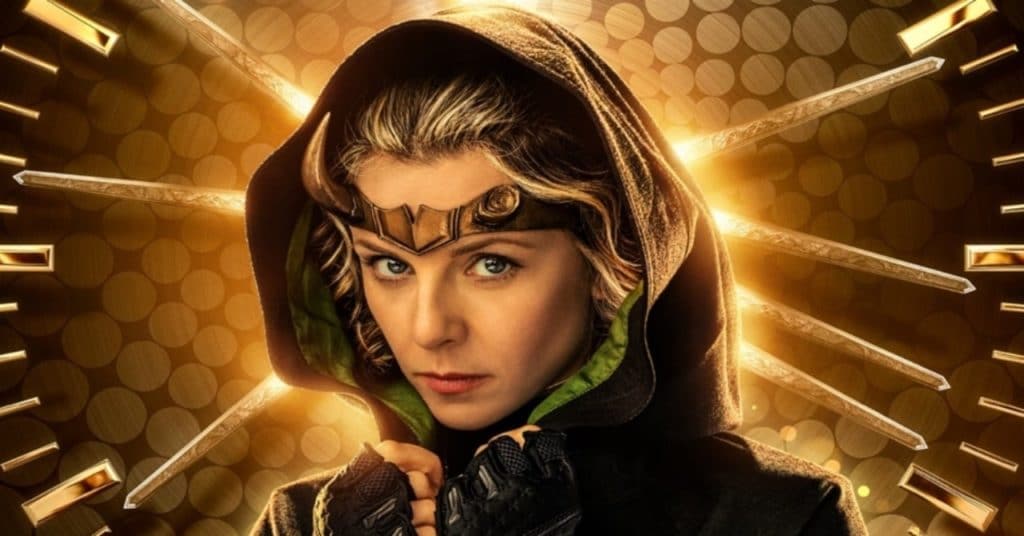 How does someone like Sylvie Laufeydottir reach a power level and age that they can cause such a level of devastation without being detected and detained by the TVA? We know that their mission of maintaining a singular universe won't last, just look at the trailer for What If…?
We released an exclusive article recently detailing an episode of the upcoming animated series where Gamora will hunt down Tony Stark. Her story is only one of many that will take place throughout the multiverse, something that should not be possible under the TVA's proper operation. 
RELATED: NEW WHAT IF…? STORY DETAILS FOR GAMORA'S LETHAL EPISODE OF THE MARVEL ANIMATED SERIES
How will the multiverse of madness open up in the Doctor Strange sequel? How will Jamie Foxx's Electro and Alfred Molina's Doc Ock appear in Spider-Man: No Way Home? How will Deadpool enter the Marvel Cinematic Universe, and how will Sony's Universe of Marvel Character's connect to the MCU through the Spider-Man franchise?
We harness energy…drawn from other dimensions of the Multiverse…to cast spells…to conjure shields…and weapons…to make magic."

The Ancient One
How does the quote above make any sense if there is only one sacred timeline? How are variants like 2014 Gamora and Loki Laufeydottir slipping through the hands of the TVA? I think it is quite likely that there is not actually one sacred timeline, and that we, along with Loki, have been fed many lies about the reality of the multiverse.
Of course, I could be totally off the mark here, and maybe the one sacred timeline is the truth. One way or another, we'll know a bit more in the near future as new episodes of Loki airs. 
Thank you to everyone who checked out "A Magical Place", and stay tuned for more conversations about the MCU, for all time. Always.
What do you think we can expect next in Loki? What are the chances that we see a variant Gamora this season or even in a future season? Let us know all of your thoughts and theories in the comment section below or over on our social media!
KEEP READING:SCARLETT JOHANSSON REVEALS HOW BLACK WIDOW'S DEATH AFFECTED HER PERFORMANCE