Midnight In The Switchgrass, Lionsgate's latest crime thriller, boasts an impressive cast including Megan Fox, Bruce Willis, Lukas Haas, and Emile Hirsch. Midnight In The Switchgrass is Randall Emmett's, the longtime producer, directorial debut and is inspired by events that resulted in the FBI Highway Serial Killings Initiative that officially began in 2009.
The Illuminerdi had the opportunity to speak with actress Caitlin Carmichael who plays Tracy, the latest abductee of a serial killer in Midnight In The Switchgrass. Caitlin talked about working with Megan Fox and Bruce Willis as well as the experience of doing her own stunts in the film. Midnight In The Switchgrass, like many other films, faced many setbacks, notably delays due to the COVID-19 pandemic, but Caitlin credits the film's completion to the passion of first time director Emmett Randall and the cast to tell this important story.
CAITLIN CARMICHAEL ON WORKING WITH BRUCE WILLIS AND MEGAN FOX ON MIDNIGHT IN THE SWITCHGRASS
"I really don't think that we could have had a better ensemble to work with in this movie and there was something so inspiring about Megan, Bruce, Lucas, and Emile's passion for bringing this story to life, so similarly to Randall's, but it was really showcased in our casts undying loyalty to their characters and this story especially in the face of multiple shutdowns. Our cast stuck by Randall's side and were so determined to continue production, to finish filming, and allow audiences to see this story. This dedication was so inspiring during the filming process and I think it really made every moment in front of the camera more special."
RELATED: PET SEMATARY PREQUEL: INTRIGUING NEW STORY DETAILS AND CHARACTER DESCRIPTIONS: EXCLUSIVE
The cast's dedication to the film shows the importance of this story. Telling the stories of women that are so often overlooked and forgotten is something that will hopefully shed light on these crimes that many turn a blind eye to. Caitlin talked about the significance of sharing this story and how she was able to bring an authenticity to the character through her research as well as the stunt work she did in Midnight In The Switchgrass. The stunts allowed Caitlin to connect to a degree with what her character would be going through during the events of Midnight In The Switchgrass.
"I was actually able to do my own stunts. I think that really helped me find this place of genuine fear to channel throughout my role. Having such a realistic and vibrant in the sense of there were so many things to enhance my senses in the experience of playing this character. Filming in Peter's box that my character is kidnapped in, in solitary confinement, having that environment to be confined in really helped shape my mindset to feel as though I was really abducted.

And when doing my own stunts crawling through the sewage pipe, having my hands really zip tied together, it allowed me to really put myself through the physicality of what my character was experiencing. And I don't think I had any concept of how small a sewage pipe actually is because when it was just me and the camera in this situation. And all of a sudden my own determination and struggle and fear of failure started mirroring Tracy's exact same feelings of perseverance and really came together to find the most authentic form of the emotions that came along with this physicality."
RELATED: JOE BELL REVIEW: EMOTIONALLY RESONATING PERFORMANCES CAN'T COMPENSATE A BLAND SCREENPLAY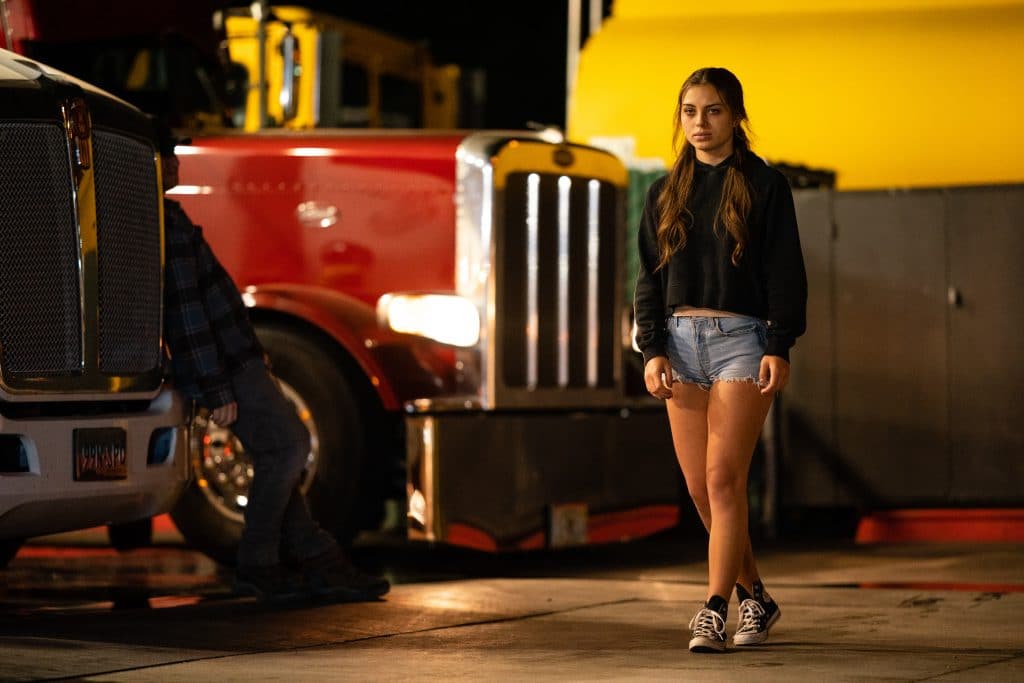 Although this is obviously a very different situation than the reality, the urgency, desperation, and fear that come to the surface with Caitlin being able to get into this mindset through the stunt work adds to the performance of the young actress. It's clear she takes the responsibility of this role seriously and the thought and care she has put into her performance is especially important given the sensitivity of what she is portraying. Midnight In The Switchgrass is sharing a story that should be at the forefront of people's minds especially given how many victims there are that led to the FBI's Highway Serial Killings Initiative.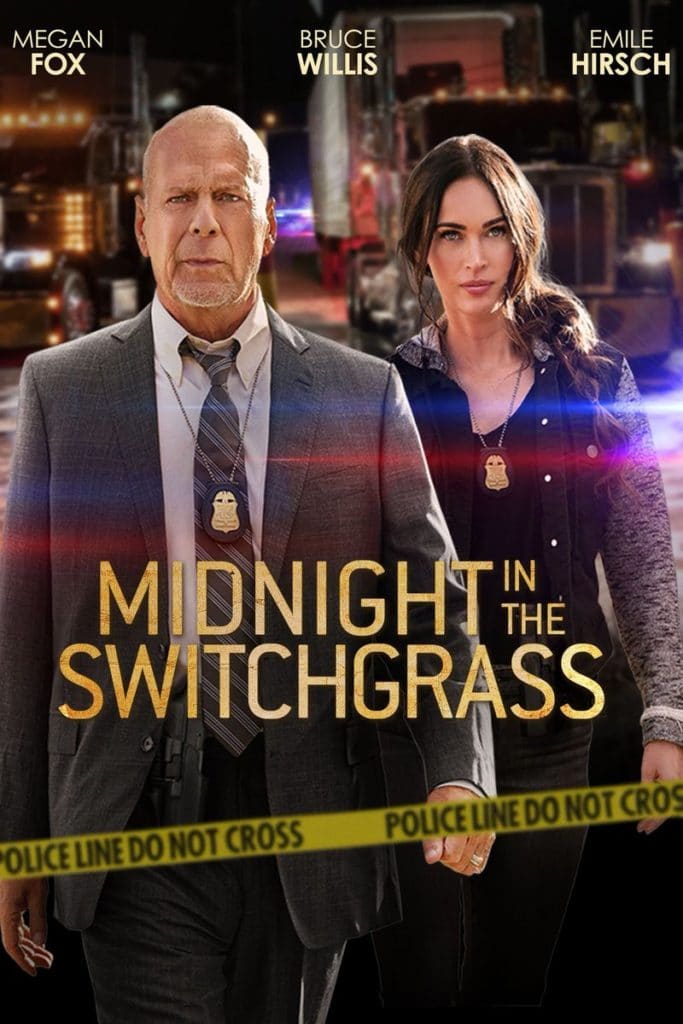 Midnight In The Switchgrass is written by Alan Horsnail and directed by Randall Emmet. Midnight In The Switchgrass stars Emile Hirsch, Megan Fox, Bruce Willis, Lukas Hass, Caitlin Carmichael, and Colson Baker aka Machine Gun Kelly.
Midnight In The Switchgrass will debut in theaters and On Demand July 23, 2021. Are you going to see Midnight In The Switchgrass? Leave your thoughts in the comments below or on our social media.
KEEP READING: KEVIN FEIGE EXPLAINS MARVEL'S INTENSE STRATEGY FOR EXPANDING THE MULTIVERSE