Jungle Cruise is Disney's latest adventure film based on a Disney Parks attraction of the same name. The film has a very similar feel to some of the classic adventure films like African Queen, Romancing The Stone, The Mummy, and of course the Indiana Jones franchise. Dwayne Johnson himself described Emily Blunt's character as the female Indiana Jones which is an apt description. Emily Blunt has also talked about how Harrison Ford's performance as Indiana Jones was an inspiration. Blunt's character, Lily Houghton, is very reminiscent of Indiana Jones which is clear throughout the film, but an excellent example is Lily's first major sequence in Jungle Cruise.
Lily uses her wits to sneak into an academic association's archives to steal an ancient arrowhead that is connected to her larger goal of finding The Tears of the Moon Tree. Lily has clearly planned this at length and she is clever in how she steals the arrowhead, but perhaps the most Indiana Jones moment is when Lily gets caught. She doesn't simply escape smoothly instead using distraction and the chaos she causes to allude capture until Lily is hanging out the window from a ladder.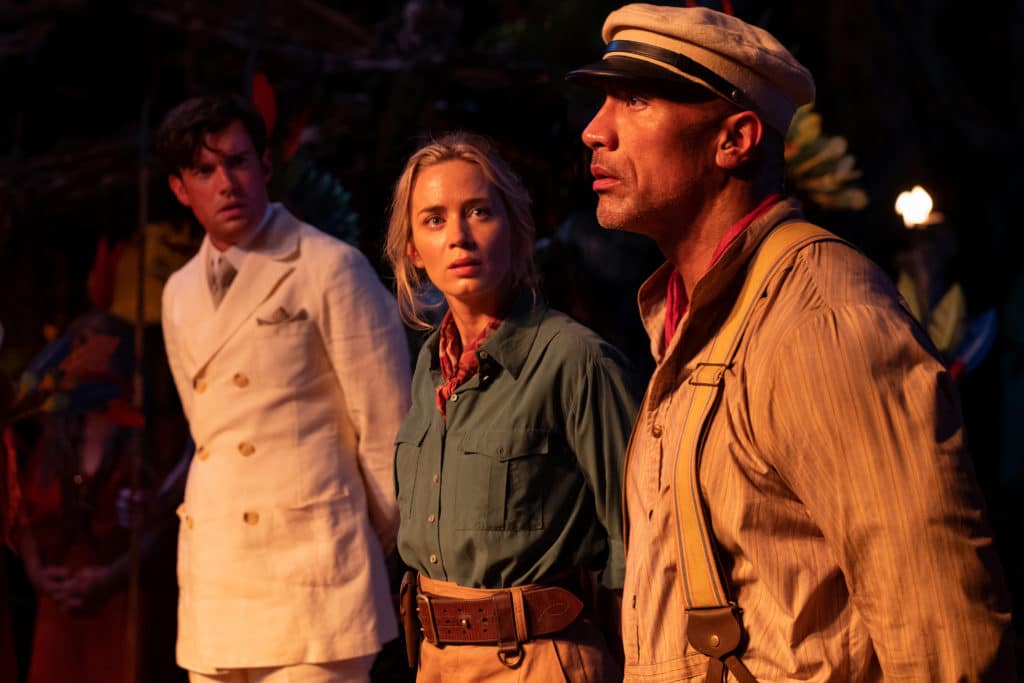 Lily is brilliant, clever, confident, determined, and most importantly human. While Lily can fight she is by no means perfect, which is one of the great things about her and Indiana Jones as heroes. Both characters get themselves into trouble and need help to get out of it, they are brave, but not fearless, and they fall down, but continue to get back up. Lily's fear of water due to her inability to swim mirrors Indiana Jones' famous fear of snakes giving them each a realistic weakness that adds humanity to the character.
RELATED: JUNGLE CRUISE STARS ÉDGAR RAMÍREZ AND JACK WHITEHALL EXPLAIN THE RICH CHARACTERS FOUND IN DISNEY'S NEW RELEASE
Lily is an adventurer that a Jungle Cruise adventure franchise can be built around. In a conversation with her brother, MacGregor, Lily establishes the fact that this is not their first adventure, having been taken on adventures with their father while growing up, and it will most certainly not be their last. Lily has established herself not only as a doctor, but now a professor at Cambridge as well. And with MacGregor as the reluctant member and comic relief in this adventuring party, there are endless possibilities for fun.
HOW FRANK WOLFF CAN ADD A UNIQUE ELEMENT TO A JUNGLE CRUISE FRANCHISE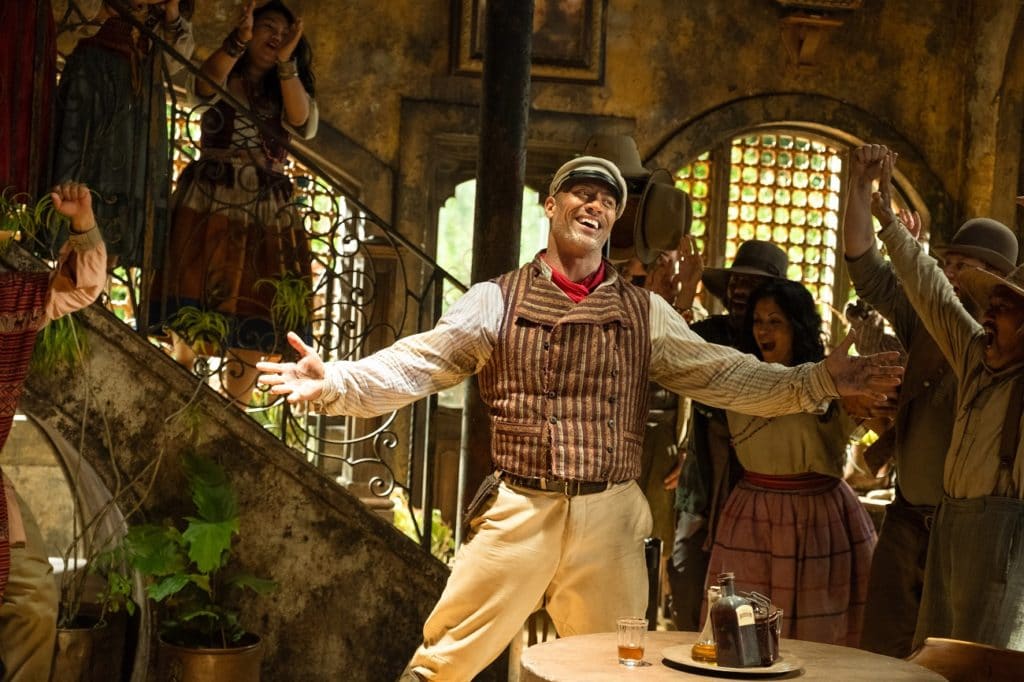 Frank is perhaps the most intriguing wild card for a potential Jungle Cruise franchise because he is a man out of time. Frank is a nearly 400-year-old Conquistador and while he spent most of the past four centuries in one place, his life before is still a mystery. Conquistadors were prolific in their travels and conquests of other countries.
And with Frank having been a cartographer, he could have heard of other legends from his travels in the past. These legends could be tied directly to Conquistadors like El Dorado or it could be something that Frank heard from someone who he met either while serving under Aguirre or from someone in the Amazon while he was inescapably tied to the river.
RELATED: JUNGLE CRUISE STAR EMILY BLUNT ON FINDING THE RIGHT TONE FOR THE NEW ADVENTURE FILM
The trio of heroes in Jungle Cruise have a fun dynamic that develops throughout the film, it culminates in camaraderie and trust that would be excellent to explore further. Lily and MacGregor have a rich sibling relationship filled with love, trust, loyalty, and the classic teasing banter that makes their relationship feel authentic. Frank and MacGregor become good friends throughout the film especially after MacGregor comes out to Frank and is instantly and unquestioningly accepted.
And of course, Lily and Frank fall in love over the course of Jungle Cruise, but they endlessly poke at each other which is always fun to watch. Over the course of Jungle Cruise Frank becomes a part of Lily and MacGregor's family, but there is still a lot of room for these relationships to evolve if there were to be more Jungle Cruise films.
Jungle Cruise has also established the truth behind legends and that mystical curses exist in this reality, meaning that The Tears of the Moon Tree is more than likely not the only one. Jungle Cruise could develop into a franchise where Lily, MacGregor, and Frank go on expeditions around the globe to investigate legends tied to different ancient cultures. And given the fact that the Jungle Cruise attraction goes beyond the Amazon to other parts of the world it could easily still be a literal jungle cruise in future films.
RELATED: DWAYNE JOHNSON REVEALS THE MAGICAL NOSTALGIA THAT DREW HIM TO JUNGLE CRUISE
Jungle Cruise has the nostalgic feel of the classic adventure film infusing it with ridiculous comedy, romance, mythology, touches of horror, and exciting action. Establishing characters and relationships that could continue to evolve throughout a franchise, building a world full of legends and magic, and stacking the cast with actors like Emily Blunt and Dwayne Johnson has set up Jungle Cruise to be an excellent foundation for a new classic adventure franchise.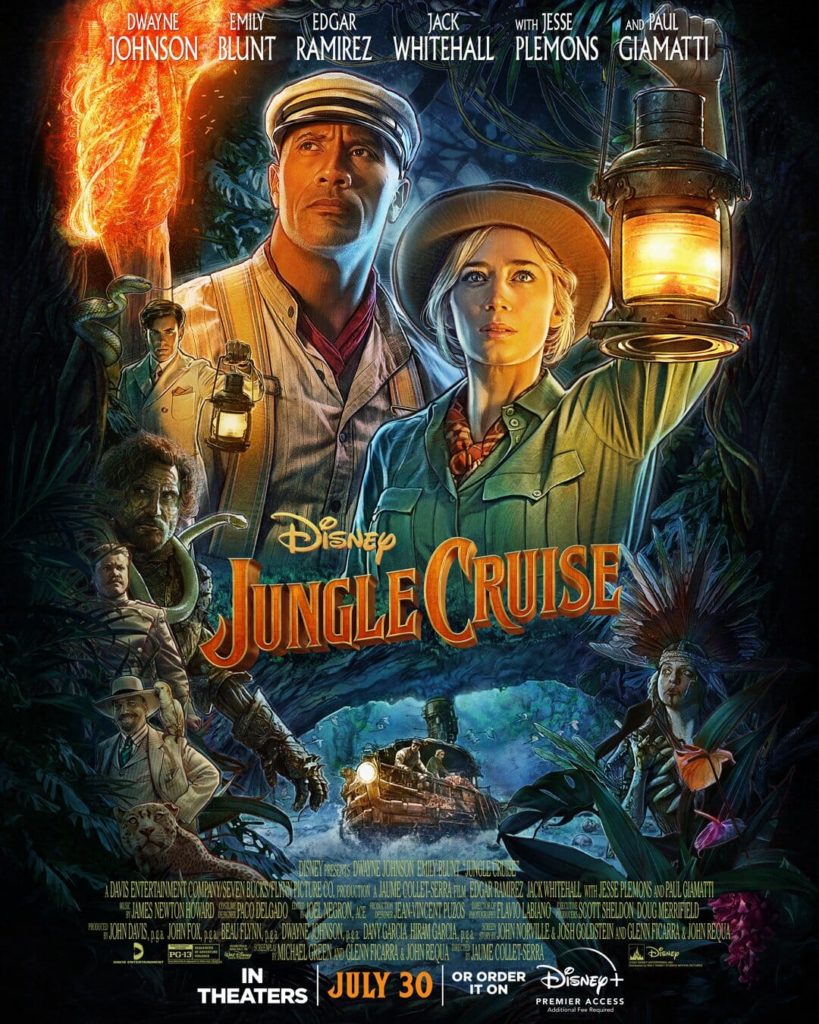 What did you think of Jungle Cruise? Do you want to see more Jungle Cruise films? Which legends and locations would you like to see other films based around? Leave your thoughts in the comments below or on our social media.
KEEP READING: JUNGLE CRUISE REVIEW: THE FAMILY ADVENTURE OF THE SUMMER