Superstar director Taika Waititi is finally giving us the updates that we want: Filming on Thor: Love and Thunder is done and he's started his Star War script. Waititi is the Academy award-winning breakout writer/director of the past five years, known for his ability to infuse big heart and deep social themes into irreverent comedy hits like Jojo Rabbit, Thor: Ragnarok, Hunt for the Wilderpeople, and What We Do in the Shadows.
After the success of his Thor film shot him into Hollywood fame, Waititi has been living the director dream, picking up exciting projects faster than he can make them, including a jackpot of highly prized IP projects. In a new interview with Wired, Waititi introspects on his difficult past, the wonderful chaos of his present, and his multitude of plans for the future.
Taika Waititi On Thor: Love and Thunder
Speaking on his next Marvel film, Taika Waititi dropped some teases about next summer's Thor: Love and Thunder. Wired reports that the film will "reunite Thor and old flame Jane Foster, played by Natalie Portman" (though given the multiverse explosion at the end of Loki, it's possible Foster could be a multiversal variant). Continuing on the brief comments given at San Diego Comic Con in 2019, Waititi shared the secret premise of Thor 4 that excited him:
"What I wanted to do from the beginning was to ask: 'What are people expecting the least from this franchise?' Oh, I know – a full-blown love story!"
Beyond the script, Waititi is also keen on using the latest VFX technology. Two standout examples are his experience with the Dynamiclight flashback sequence in Thor: Ragnarok and the reactive wraparound background screen in the season one finale of The Mandalorian.
Thor 4 is going to continue pushing the boundaries of VFX with a new lighting system called PlateLight from the same team behind Dynamiclight. PlateLight uses high-speed lights with slow-motion footage to capture an infinite number of lighting set-ups per shot. In his own words, Waititi says "When you break down that footage into increments of 24 frames per second, you have every single kind of lighting, all individually captured. So later you can choose your lighting in post-production," giving the director immense freedom in post-production.
Taika Waititi On His Star Wars Project
And given his schedule, he'll need it. Confirming that Thor: Love and Thunder just finished filming (see set pics of Christian Bale in full-costume as the villainous Gorr!), Taika Waititi is now beginning work on his Star Wars script and promises that it will be as true to himself and his style as anything he's ever done.
"It's still in the 'EXT. SPACE' stage (laughs). But we've got a story. I'm really excited by it because it feels very me. I tend to go down that little sincerity alleyway in my films. I like to fool the viewer into thinking 'ha it's this' and then them going, 'Damn it, you made me feel something!'"
In addition to Thor: Love and Thunder and Star Wars, Waititi is developing an abundance of other franchise projects, including a sequel to his original What We Do in the Shadows, a live-action remake of Flash Gordon, a live-action adaptation of Akira ( "I'm still trying! I don't wanna give up on that"), and two animated Charlie and the Chocolate Factory series (one is specifically focused on Oompa Loompas).
Taika Waititi had this to say about his busy schedule:
"It's my comfort zone to have a lot of things on. That chaos is where my best work comes from. Someone said to me, 'You need a break, man'. Yeah, but I feel like I was on a break for 35 years. I'm working now. I don't want to stop."
Taika Waititi can also be seen acting as the villainous Antoine in the new Ryan Reynolds hit comedy Free Guy, exclusively in theaters today.
RELATED: FREE GUY REVIEW: AN ORIGINAL FILM THAT IS MORE THAN A GAME
Plot details for Thor: Love and Thunder are relatively unknown, but the fourquel is expected to be based on elements from Jason Aaron's comic run brought to life by an all-star cast of Chris Hemsworth, Tessa Thompson, Natalie Portman, Christian Bale, all the Guardians of the Galaxy, and a bunch of secret celebrity cameos. Keep an eye out for the marketing this winter before it hits theaters on May 6, 2022!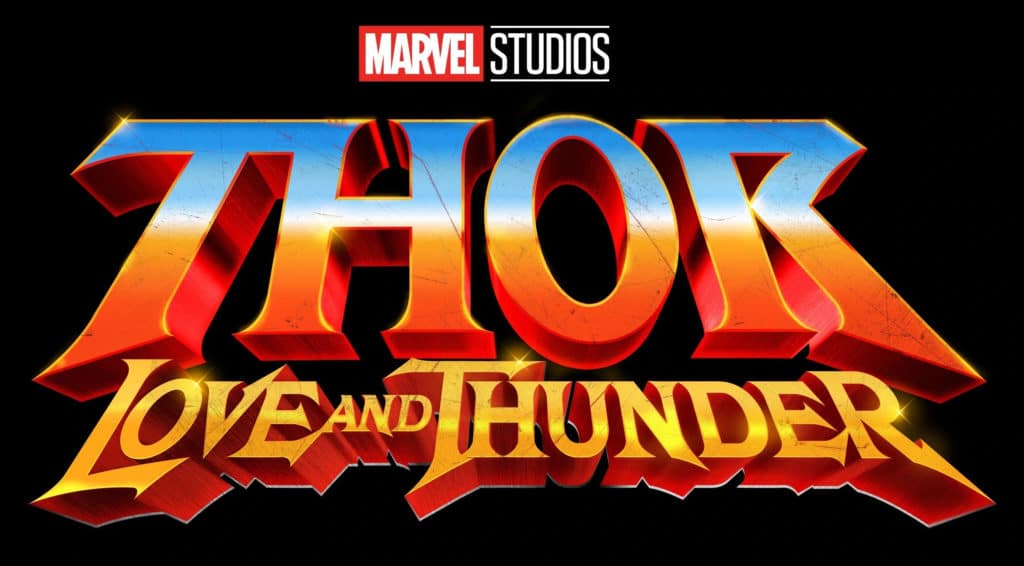 Alongside Thor: Love and Thunder, Taika Waititi's next directorial film to be released is the undated Next Goal Wins. Starring Michael Fassbender and Elisabeth Moss, the film is based on a documentary about one of the worst soccer teams in the world. What excites you most about what Taika Waititi had to say? Let us know in the comment section or over on Twitter!
KEEP READING: THE SUICIDE SQUAD: THE TRAGEDY OF STARRO
Source: Wired, DisInsider