Venom: Let There Be Carnage is a hilarious, action-packed adventure that will have Marvel fans on the edge of their seat from start to finish.
This review contains massive spoilers for Venom: Let There Be Carnage, so turn back now if you haven't seen the film and wish to stay spoiler-free.
VENOM: LET THERE BE CARNAGE SPOILERS AHEAD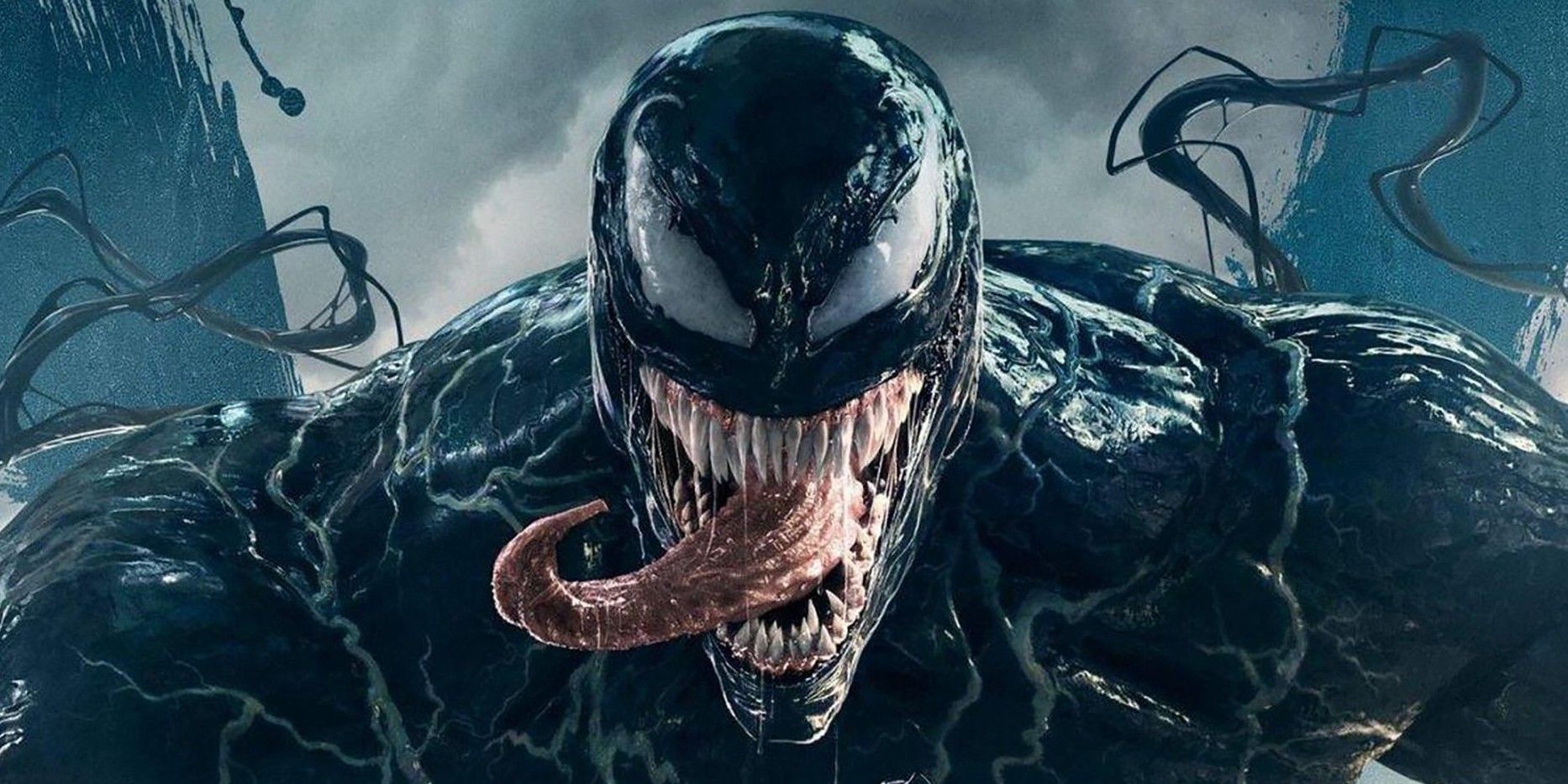 Venom: Let There Be Carnage tells the tale of an alien, bonded to a reckless journalist, as they fight to stop a serial killer who also possesses a powerful symbiote. The story isn't any more nuanced or complicated than that. Yes, new characters are introduced and outstanding arcs from the first film are furthered, but at its heart, Let There Be Carnage is a campy, comedic brawlfest. 
The sequel's plot mirrors the original film in it's lowbrow humor, hyperactive energy, and focus on style over substance. That doesn't mean that Let There Be Carnage lacks a soul or an emotional core, it's simply to state that the focus is squarely on the spectacle of Carnage Vs. Venom. The beating heart of this film lies in the relationships between Eddie & Venom, and Cletus & Frances.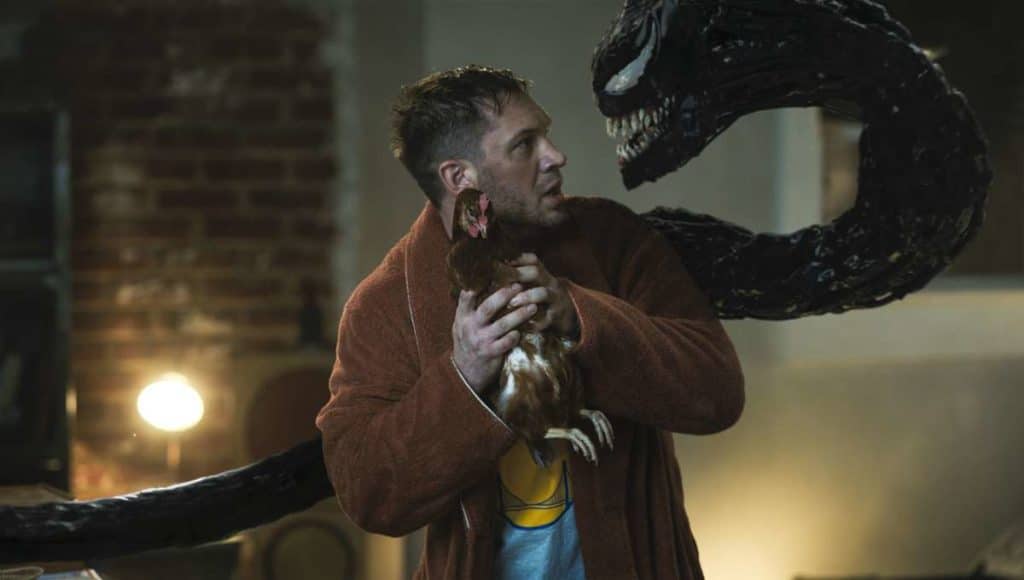 Eddie & Venom work through their issues in goofy, laugh-out-loud manner, eventually coming to love one another and to cherish the mantle of "Lethal Protector". Cletus & Frances are partners in crime, lovers at arms, and unfortunately, doomed from the very beginning.
RELATED: SPIDER-MAN NO WAY HOME: JB SMOOVE REVEALS THE SECRET SUPERHERO HE CAN'T WAIT TO SEE (SPOILER): EXCLUSIVE
Frances' sonic powers as Shriek are like Kryptonite to Carnage and Venom. Her lack of restraint and quickness to violence are present parts of her character from her introduction, so it comes as no surprise when, much to Cletus Kassady's dismay, Carnage turns on Frances. Their tragic, twisted love story is blood-soaked and messy, exactly as it should be.
VENOM: LET THERE BE CARNAGE DELIVERS CAMPY, VIOLENT FUN FOR THE WHOLE FAMILY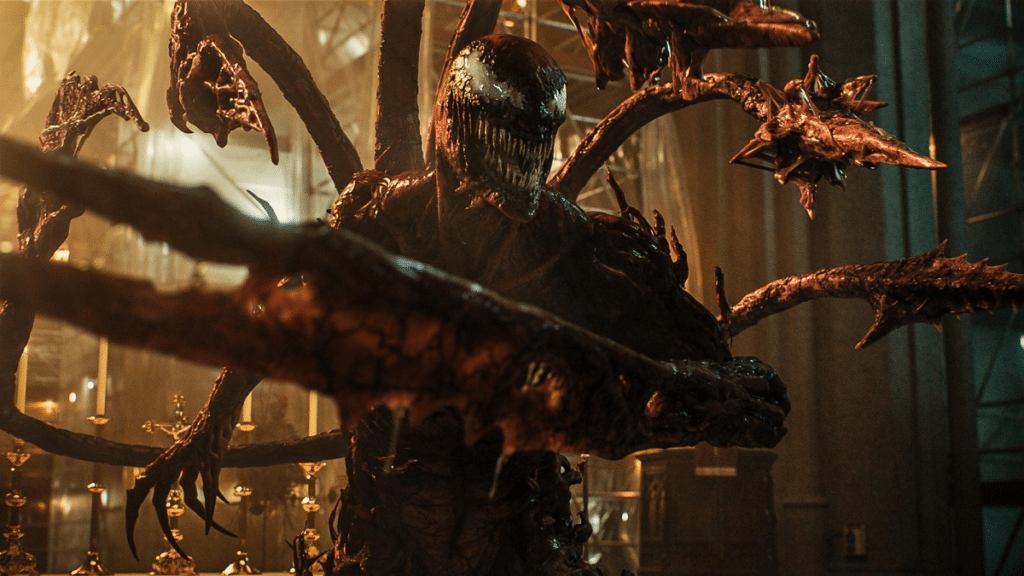 Woody Harrelson, Naomie Harris, and the entire cast are fully committed to their over-the-top roles, and the pride in their performances shines through the silver screen. One can sense that everyone involved in Venom: Let There Be Carnage is excited to be a part of the project, committed to delivering the best Venom sequel possible.
Andy Serkis' direction allows Venom: Let There Be Carnage to overcome the messy tonal issues of it's predecessor. The comedy lands much better now that it feels intentional, even melding with the action and horror elements in a meaningful way this time around. On top of that, Serkis' blessed fans with an astounding upgrade in visual design. 
RELATED: VENOM 2: ANDY SERKIS SHARES TEASE THAT SPIDER-MAN FACING THE SYMBIOTE IS "GONNA HAPPEN"
Both Venom and Carnage look far more believable and realistic than any of the symbiotes did in the first film. The cinematography is also improved upon, especially the fight sequences. Nothing in the original Venom comes close to Let There Be Carnage when it comes to combat. The scope is bigger, the body count is higher, and the fights are much easier to follow.
VENOM: LET THERE BE CARNAGE BRINGS EDDIE BROCK INTO THE MARVEL CINEMATIC UNIVERSE
Venom: Let There Be Carnage is the kind of movie fans were hoping the first film would be. It relishes in it's excess and insanity, delivering outrageous scenes that you won't find in any other superhero franchise. A priest gets his head bitten off, Venom goes to a street festival, and Carnage tongues a man to death.
If that sounds insane and childish, that's because it very much is. This is blockbuster popcorn fare at it's craziest, and in my opinion, that works well for the Venom franchise. Let There Be Carnage is a cheesy 1990's comic book made for the big screen. That particular variety of superhero movie cannot be found in the DCEU or the MCU, which helps to distinguish Venom from the competition. 
RELATED: ALL SIGNS LEADING UP TO VENOM DEVOURING HIS WAY INTO THE MCU
Ironically, the post-credits scene of Venom: Let There Be Carnage takes the lethal protector and drops him squarely into the Marvel Cinematic Universe. While they are separated by a TV screen, this marks the first time that Venom and Spider-Man have shared the silver screen since Topher Grace was Eddie Brock. Just how Eddie ended up in the MCU isn't entirely clear, but answers should be provided in Spider-Man: No Way Home, or in the worst case scenario, Morbius.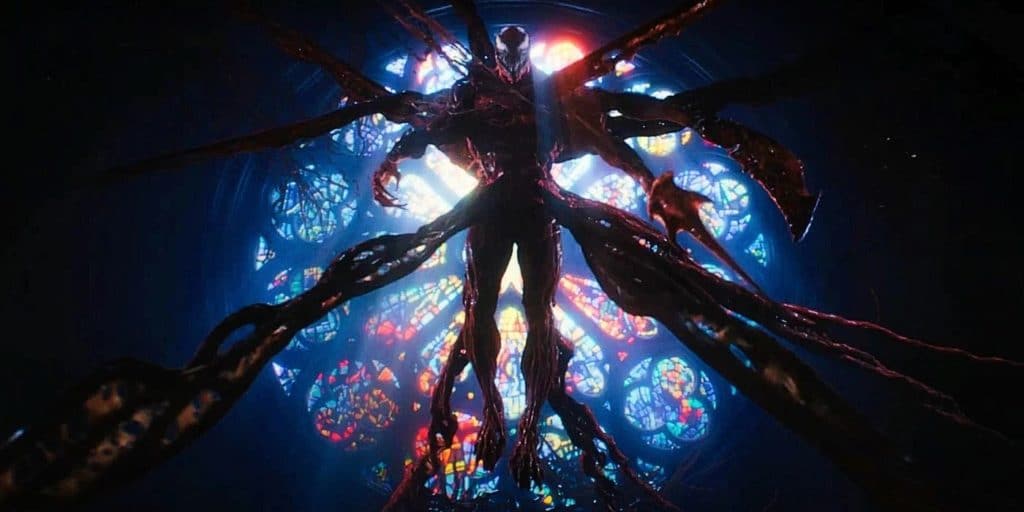 Running at a meager 93 minutes, Venom II is a lean film, but the pacing is remarkably tight. It moves fast, but it has enough time to service all of its elements. Tom Hardy, Woody Harrleson, and Naomie Harris may be the stars of the show, but Michelle Williams, Scott Lewis, Peggy Lu and Stephen Graham each get their time in the limelight.
Williams, Lewis and Lu all reprise their roles from Venom as Anne Weying, her fiance Dan, and Mrs. Chen respectively. Each character made me smile and laugh out loud on multiple occasions, and I hope to see them all return in the next installment.
VENOM: LET THERE BE CARNAGE IS THE MOST FUN SUPERHERO MOVIE OF THE YEAR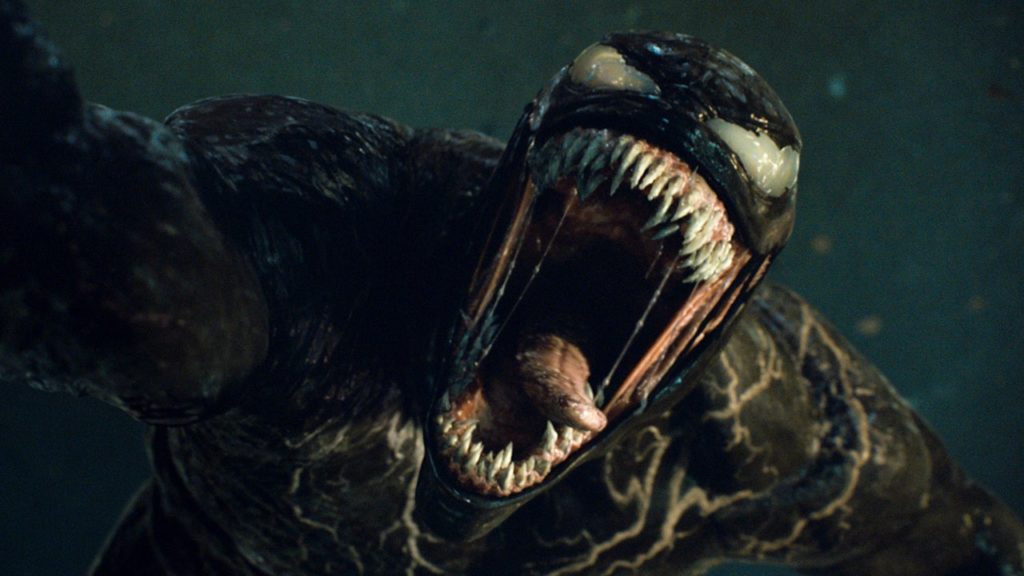 Stephen Graham is the only new protagonist introduced, as he plays Detective Patrick Mulligan. His role is fairly by the numbers, as Mulligan is simply a hardened cop with a good heart. Not only is the character a bit cliché, but the conclusion to their arc is pretty much nonsensical. As Detective Mulligan will almost certainly play a large role in the third Venom film, their disappointing debut is unfortunate, and possibly the weakest part of the film. 
Conversely, Tom Hardy's performance as Eddie Brock/Venom is hands down the strongest part of the movie, and I cannot wait to see the Lethal Protector interact with the heroes of the MCU. The dynamic between Eddie and his symbiotic bestie is heartfelt, hilarious, and always entertaining.
Venom: Let There Be Carnage may not be the most intelligent or well-written superhero movie of the year, but it is certainly the most fun.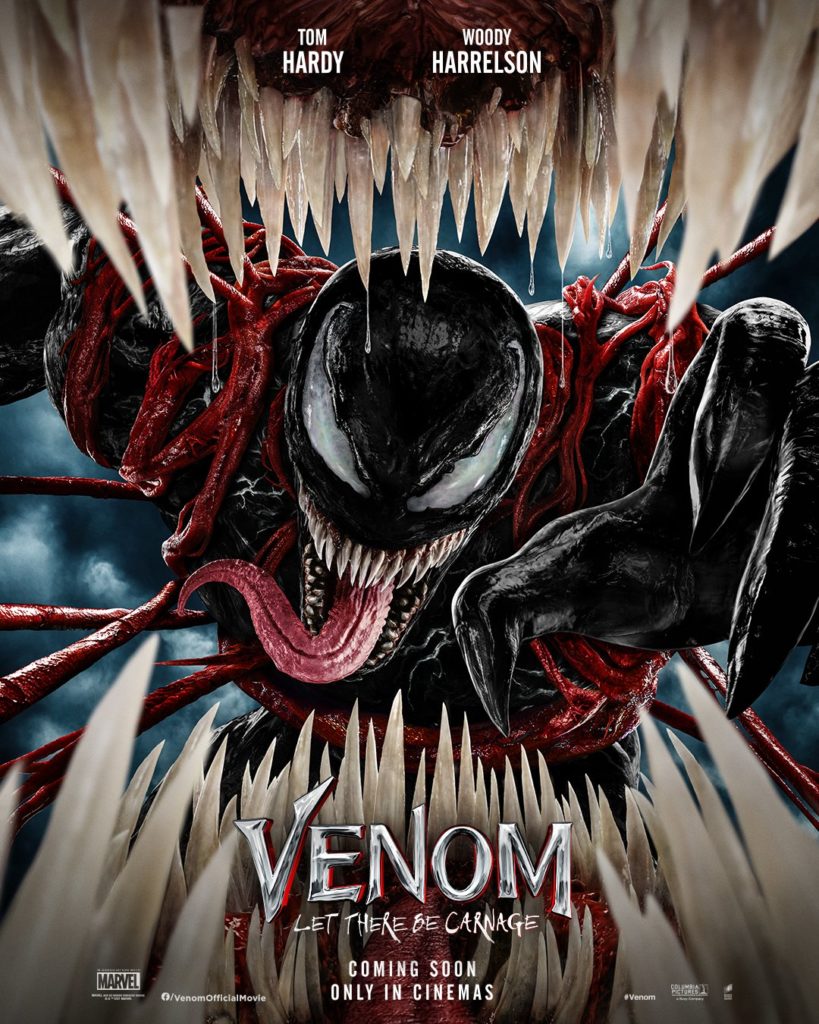 Venom: Let There Be Carnage is directed by Andy Serkis and stars Tom Hardy as Eddie Brock/Venom, Woody Harrelson as Cletus Kassady/Carnage, Naomie Harris as Frances Barrison/Shriek, Michelle Williams as Anne Weying, Peggy Lu as Mrs. Chen, Reid Scott as Dan Lewis, and Stephen Graham as Detective Patrick Mulligan. The film is available exclusively in theaters now. Let us know what you thought of Venom: Let There Be Carnage in the comments below or on our social media!
KEEP READING: THE MULTIVERSE SAGA: WATCH THIS AMAZING FAN-MADE TRAILER REVEAL THE JAW-DROPPING POTENTIAL OF MARVEL'S MULTIVERSE