Following the events of Venom: Let There Be Carnage, Eddie Brock and Venom are on the run together. The post-credits scene finds our heroes watching a soap opera, discussing the juicy details together, as best friends do. During their conversation, Venom reveals to Eddie that the Symbiote species has millions of lightyears of hive knowledge, across multiple universes.
VENOM: LET THERE BE CARNAGE: POST-CREDIT SCENE BREAKDOWN
Eddie Brock, skeptical like any good journalist is, asks Venom for a taste of this shared Klyntar memory as proof. As Eddie lies back, and Venom prepares to fulfill his request, something game changing happens. The dingy, hole-in-the-wall room Brock was staying in shifts, transforming into a much nicer room in a resort.
This upgraded suit also came with an upgraded cinematic universe for Venom to call home. J. Jonah Jameson's Daily Bugle report on Spider-Man's secret identity and his alleged murder of Mysterio is now playing on the TV screen, signifying Venom's arrival in the Marvel Cinematic Universe.
RELATED: ECHO: NETFLIX'S DAREDEVIL CAST RUMORED TO JOIN THE MCU IN NEW DISNEY PLUS SERIES
Venom takes over and licks the TV screen, ambiguously saying "That guy…." while looking at Peter Parker's picture. A random resort attendee enters the room, and bluntly asks Eddie Brock what he's doing in his room. The Lethal Protector shrugs, just as confused as this MCU citizen, and the post-credit scene comes to a close. 
Venom: Let There Be Carnage Post-Credits Scene Explained
VENOM: LET THERE BE CARNAGE – WHAT COULD THE POST-CREDIT SCENE MEAN?
Before getting into Let There Be Carnage speculation, there are a few cold hard facts of this reality-shifting MCU scene that needs to be addressed. Firstly, the Symbiote hive-mind is something from the source material that had never been acknowledged by the Venom franchise before. This revelation could have massive repercussions someday, possibly setting the stage for the arrival of Knull, God of the Symbiotes.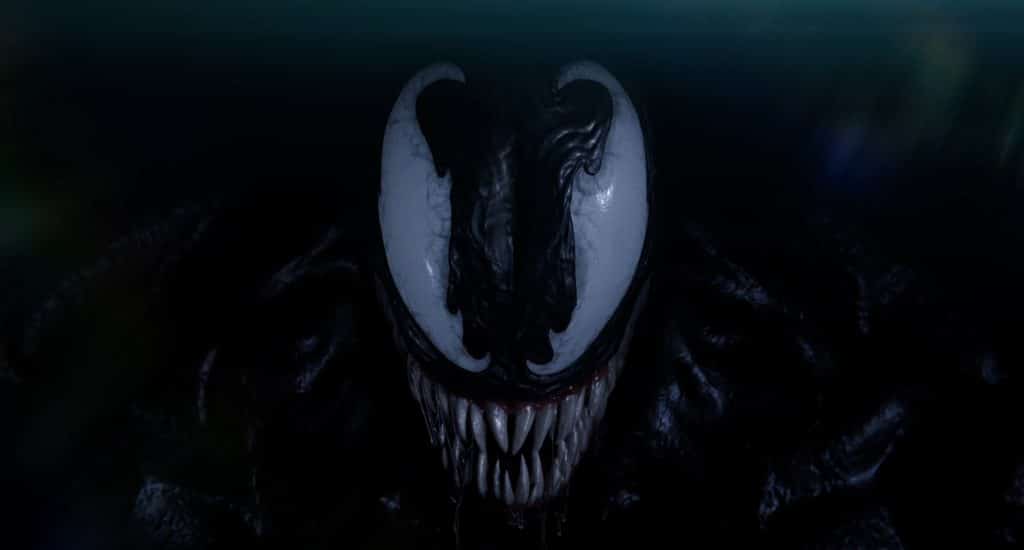 Additionally, this scene clarifies the place of Venom and Let There Be Carnage in the greater Marvel multiverse. Those films took place in their own universe, that being the most recent iteration of the Sony Marvel Universe. Only the post-credit scene takes place in the Marvel Cinematic Universe, and even then, that is only after the reality-mix-up occurs.
Now that's out of the way, let the theorization games begin. A few big questions may cross your mind while watching this Venom scene, such as "Is Venom a multiversal being?","Why did Venom lick the TV?", and most importantly "Just how did Venom end up in the Marvel Cinematic Universe?".
RELATED: SPIDER-MAN NO WAY HOME: JB SMOOVE REVEALS THE SECRET SUPERHERO HE CAN'T WAIT TO SEE (SPOILER)
In my opinion, Venom's description of the Symbiote hive-mind and shared species knowledge does not imply a multiversal connection to Venom or any other Symbiotes. The real kicker is the "80 billion light years of hive knowledge across universes…" line, specifically the mention of multiple universes. That seems more like a testament to the Symbiote species' history traveling the stars than a confirmation that Symbiote minds are linked throughout the multiverse.
Regarding Venom's unsanitary TV lick, there are several explanations. The most obvious answer is that Sony wants to crossover it's two most successful film franchises, Spider-Man and Venom, and this suggests their eventual meeting. Another reason for this peculiar behavior is Venom's identity as the Lethal Protector, and his mentality on protecting the innocent.
VENOM: LET THERE BE CARNAGE MASSIVE QUESTIONS RAISED
The Daily Bugle's report tells Venom/Eddie that Peter Parker/Spider-Man is a menace avoiding justice for his role in the murder of Mysterio, a hero from the multiverse, not unlike Venom. Eddie Brock wanted to go somewhere in need of "Lethal Protection", and the TV tells them that Spider-Man is a deadly threat to their new home. A battle between Spidey and Venom following this misunderstanding seems quite probable.
Finally, there's the question of how this world-melding happened in the first place. While an explanation may lie in the season finale of What If…? or even perhaps Loki, the man most likely responsible for this post-credit scene has to be Dr. Strange.
RELATED: LEAKED SPIDER-MAN: NO WAY HOME IMAGES CONFIRM 5 MEMBERS OF THE SINISTER SIX
His reality-altering shenanigans are on full display in the Spider-Man: No Way Home trailer, and other Sony Marvel characters from outside the MCU, such as Doc Ock are seen outright in the film. Others are alluded to, through lightning-bursts, sandstorms and goblin bombs. Rumors claim that a multiversal Sinister Six team will be assembled in No Way Home…Could Venom be a member of the team?
VENOM: LET THERE BE CARNAGE: HOW DID VENOM GET TO THE MCU?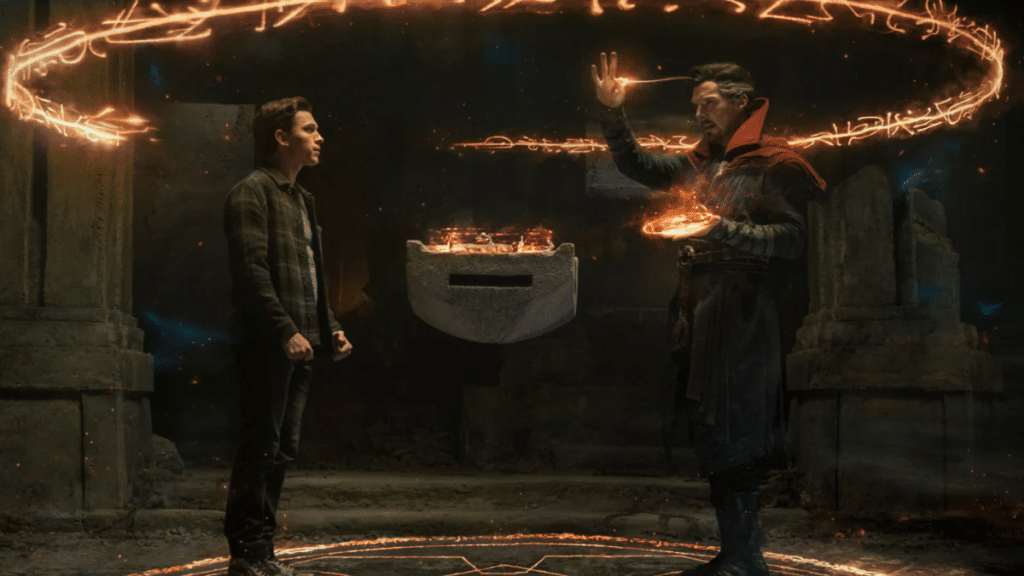 Tom Hardy was recently spotted wearing a No Way Home baseball hat, a hat believed to have been supplied only to cast and crew members on the third MCU Spidey film. Venom has been a member of the Sinister Six before, even if he isn't a supervillain synonymous with the outfit. Venom does have a believable enough reason to fight Peter Parker, and it would be very odd for the Let There Be Carnage post-credit scene to be readdressed after No Way Home.
Venom's appearance in Spider-Man: No Way Home may not be a surefire guarantee, but it seems extremely probable at this point in time. Regardless of whether or not the sixth member of the super-villain squad is Venom (The other five rumored members are Doc Ock, Green Goblin, Sandman, Electro and The Lizard) or Paul Giamatti's Rhino, God forbid, Venom will probably fight with Spider-Man before ultimately becoming allies or even friends.
There has never been a more exciting time to be a Venom or Spider-Man fan. Venom Let There Be Carnage is available in theaters now, while Spider-Man: No Way Home releases in theaters on December 17th, 2021 and Venom: Let There Be Carnage is in theaters now. Let us know your thoughts on the Venom: Let There Be Carnage post-credit scene in the comments below or on our social media!
KEEP READING: WHO IS UNION JACK AND WHAT EXCITING NEW MCU PROJECT COULD POTENTIALLY FEATURE HIS DEBUT?