Spider-Man: No Way Home may be the most highly anticipated MCU project of the year. Tobey Maguire, Andrew Garfield, Charlie Cox, and many others are rumored to reprise their roles in the upcoming Spider-Man multiverse extravaganza.
One part of the film that fans are especially excited to see are the villains that are expected to appear. Alfred Molina was shown in the Spider-Man: No Way Home trailer confirming his return as Doctor Octopus and a pumpkin bomb was featured alluding to Green Goblin, with Willem Dafoe expected to return. Other members of the supervillain team the Sinister Six are expected to make their MCU debut pulling fan favorite villains from Sony's two Spider-Man franchises.
FIVE MEMBERS OF THE SINISTER SIX SEEMINGLY CONFIRMED FOR SPIDER-MAN: NO WAY HOME
And now it looks like there is even more reason for fans to be excited. Leaked images have appeared on Twitter and YouTube that seem to confirm the return of not only Alfred Molina, but Willem Dafoe and Jamie Foxx, both of whom have long been expected to be reprising their roles as Green Goblin and Electro respectively.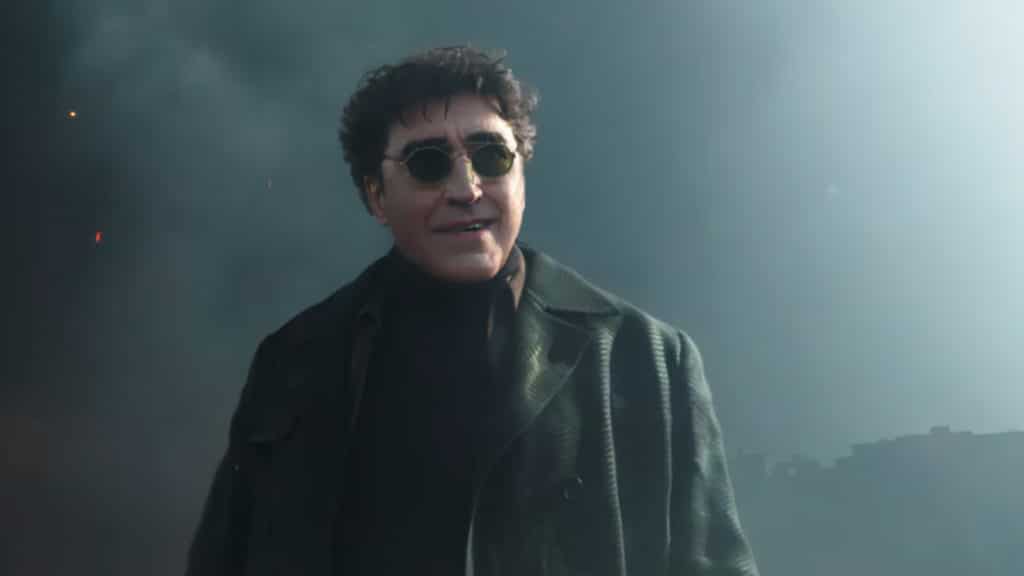 RELATED: DOES THE SPIDER-MAN: NO WAY HOME TEASER REVEAL THE RETURN OF THE LIZARD?
It looks like Alfred Molina's Doc Ock could have CGI tentacles instead of the combination of CGI and practical effects used in Spider-Man 2. Jamie Foxx is shown wearing what looks like a construction jacket in both images and it's notably not blue.
Another leaked image, which has seemingly disappeared from the internet, also seems to confirm two other suspected members of the Sinister Six, resulting in five members being revealed to return in Spider-Man: No Way Home. The image shows Foxx's Electro looking at what appears to be Sandman and the Lizard in containment units, or cells, although neither Thomas Haden Church nor Rhys Ifans are clearly visible as playing the characters in the image due to VFX.
A Reddit leak, which should be taken with a grain of salt, revealed that villains who had escaped the multiverse were being detained by Doctor Strange in a specially made prison before Peter's actions allow them to escape in the film. Could the image above be this prison? The leaker seems to believe that this prison will be tied to the Sanctum Sanctorum which doesn't seem like a stretch given Doctor Strange's involvement in the film.
RELATED: MAJOR ALLEGED SPIDER-MAN: NO WAY HOME SPOILERS LEAK ONLINE
What is so exciting about these images is they seem to confirm five of the six members of the Sinister Six. While the sixth member is still a mystery with some rumors stating that Rhino will be returning while others are speculating an MCU Spider-Man villain could fill the final slot with fan favorites including Vulture or Mysterio.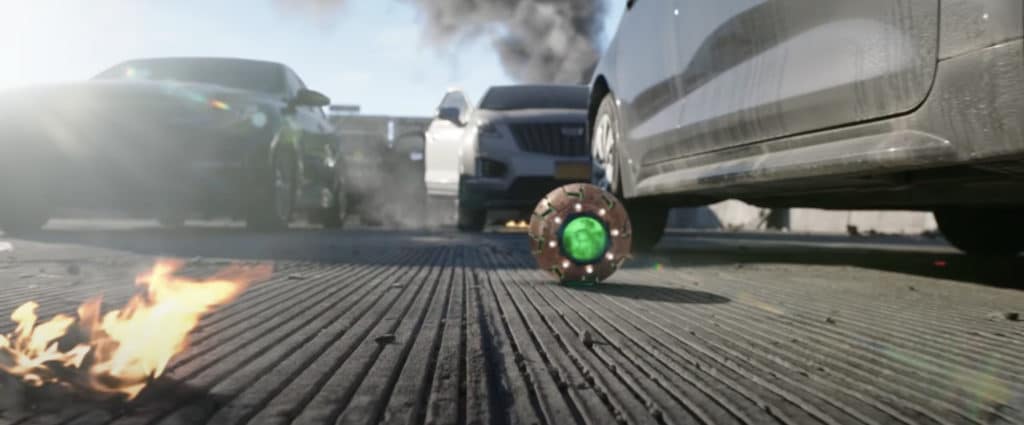 Eagle eyed fans spotted what looked like lightning possibly pointing to Electro and sand forming into a humanoid shape potentially pointing to Sandman in the trailer. And these leaked images would point to those fans being correct. The trailer also features one of Green Goblin's pumpkin bombs which got fans extremely excited and of course the first confirmation of a returning non-MCU villain, Alfred Molina as Doc Ock.
CHECK OUT WILLEM DAFOE'S SLY RESPONSE TO HIS RUMORED APPEARANCE IN SPIDER-MAN: NO WAY HOME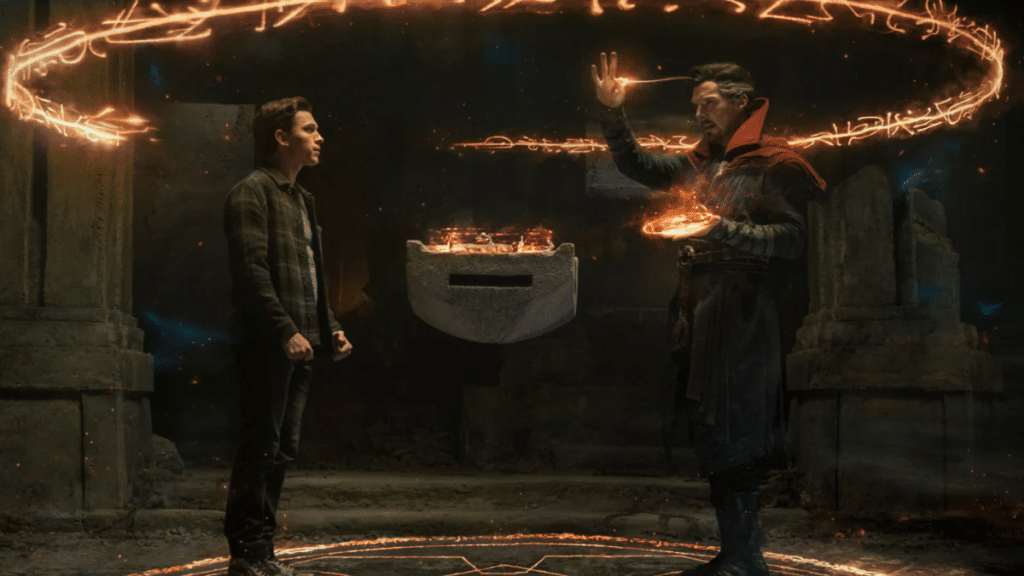 Spider-Man: No Way Home is bringing in a number of impressive villains who were previously established in Sony's two Spider-Man franchises' canon. With the return of Alfred Molina, Jamie Foxx, and Willem Dafoe, long-time fans of the web slinger will be beyond excited for this huge multiverse film. And with Doctor Strange and Wong shown in the trailer along with the obvious multiverse ties it looks like Spider-Man: No Way Home is the perfect set up for Doctor Strange In The Multiverse Of Madness.
Spider-Man: No Way Home will release in theaters on December 17, 2021. Are you ready for Spider-Man: No Way Home? What do you think about the leaked images? Who do you think the sixth member of the Sinister Six is? Are you excited to see Alfred Molina, Willem Dafoe, and Jamie Foxx returning to the Spiderverse? Leave your thoughts in the comments below or on our social media and check back with The Illuminerdi for more MCU and Spider-Man: No Way Home news.
KEEP READING: VENOM 2: ANDY SERKIS SHARES TEASE THAT SPIDER-MAN FACING THE SYMBIOTE IS "GONNA HAPPEN"