Bad Boys for Life star Jacob Scipio has joined Warner Bros' Leslie Grace-led Batgirl movie. 
The film, which is directed by Bad Boys For Life steads Adil El Arbi and Bilal Fallah and written by Birds of Prey and Bumblebee scribe Christina Hodson, will debut exclusively on HBO Max, becoming the first major film within the DCEU to do so. It's also reported J.K. Simmons will reprise his role as Commissioner Gordon from Justice League.
This news comes after the enormously positive reception to The Batman trailer at DC Fandome 2021, the wrap-up of The Flash (featuring both Michael Keaton's And Ben Affleck's versions of the Caped Crusader), And a forthcoming HBO Max TV series set within the world of The Batman.  As Ben Affleck has stated he had a far better time filming The Flash movie, the involvement of J.K. Simmons from Justice League, and the mountains of fan support online, maybe, just maybe we could see him stop in to wish Barbara good luck in defending the city.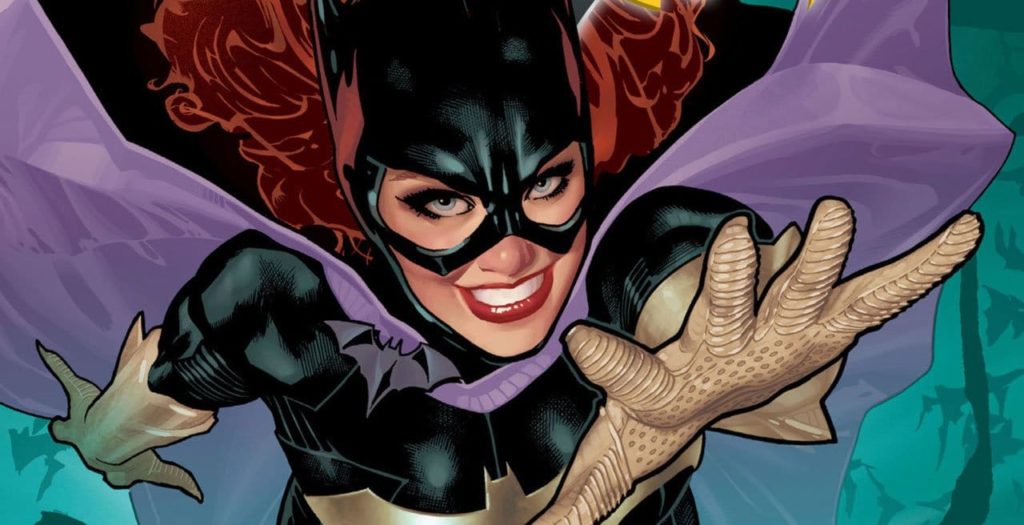 The plot is being kept under the cowl at this point in production, but we do know Batgirl will be the lead heroine here taking on Gotham City's villains to protect it. There have been multiple versions of Batgirl throughout the comics and television shows, with the most well-known being Barbara Gordon (later Oracle). The Batgirl character originally debuted in 1961 as Betty Kane, created by Bill Finger and Sheldon Moldoff. In 1967, she was replaced with Barbara Gordon, who quickly became the most recognizable iteration of the character and debuted in Detective Comics Issue #359 (The January 1967 issue). Writer Gardner Fox and artist Carmine Infantino handled that 1967 introduction and retconned her as the daughter of Commissioner James Gordon.
RELATED: BATGIRL: MS. MARVEL AND BAD BOYS FOR LIFE DIRECTORS TO HELM NEW FEATURE FOR WB
Other portrayals include the 1960's Batman show played by Yvonne Craig, Batman: The Animated Series voiced by Melissa Gilbert, Batman: Mystery of the Batwoman voiced by V/O legend Tara Strong, Batman and Mr. Freeze: Subzero voiced by Mary Kay Bergman, Batman Beyond: Return of the Joker and its series in older form voiced by Angie Harmon, Batman & Robin played by Alicia Silverstone, the Birds of Prey television series played by Dina Meyer, HBOMax's Titans show played by Savannah Welch, and more.
When speaking about the Batgirl movie, producer Kristin Burr praised Hodson's script, explaining,
"With Batgirl, we hope to take the audience on a fun ride and see a different side of Gotham…Christina's script is crackling with spirit. Adil and Bilall have an excited and joyous energy, which is infectious, making them the perfect filmmakers for this Batproject. And I'm just psyched I get to be part of the DC universe, which is super cool."
Jacob Scipio Joins Batgirl Project
Jacob Scipio has several big projects coming up.  After playing the villain in Bad Boys for Life, we'll see him as Antonio Banderas' son kicking butt and taking names next to Sylvester Stallone in The Expendables 4 (also starring Megan Fox), recently finished shooting the highly anticipated Netflix film Pieces of Her with Toni Collette, is working with Mel Gibson and Charlie Hunnam on Waldo, and has The Unbearable Weight of Massive Talent starring Nicolas Cage, Pedro Pascal, Tiffany Haddish, Neil Patrick Harris, and more.
RELATED: LESLIE GRACE TO STAR AS BATGIRL IN HBO MAX MOVIE
Leslie Grace recently starred in In The Heights and has performed in several music videos along with providing a track for the 2019 remake of Miss Bala. 
As of this writing, Batgirl is set to be released in 2022 exclusively on HBO Max. What are your thoughts on the upcoming Batgirl movie?  Would you have seen it in theaters? Who's your favorite iteration of the Batgirl character? Let us know in the comments below and on our Twitter.
KEEP READING: BATGIRL: BRAND NEW CHARACTER DETAILS INCLUDING DESCRIPTION OF FILM'S VILLAIN: EXCLUSIVE
Source: Deadline