The Ms Marvel Disney+ show will reportedly be helmed by the directors Adil El Arbi and Bilall Fallah.
Marvel Studios' pre-production and preparation for its upcoming projects is in full swing even during the global pandemic. Marvel's plate is fully loaded with development for not just their slate of upcoming films, but also with its eight new Disney+ mini-series for Phase 4. Even though these are meant to be for the small screen, Marvel is resolute that their shows and new characters will be getting the same level of effort and importance as their big-screen projects.
The studio is already well on its way into pre-production for the earliest of these projects. Black Widow is scheduled to be released in November. Eternals is in the final stages of post-production remotely, as is WandaVision for its premiere on Disney+ in December. While there are only a few days more of the shooting remaining for The Falcon and the Winter Soldier, and before the lockdown, some filming was completed for the Loki series.
RELATED: CANDYMAN'S NIA DACOSTA SET TO DIRECT CAPTAIN MARVEL 2
The studio is also in the process of finding the best talent to helm projects for their upcoming productions. Recently Marvel secured Candyman's Nia DaCosta as the director of Captain Marvel 2. One of the latest projects to enlist some talent to MCU is the Ms. Marvel series.
Is This Ms Marvel's New Directing Team?
According to The Direct, Bad Boys For Life directing duo Adil El Arbi and Bilall Fallah will helm 'at least one' episode of the upcoming series, featuring the new teen hero Ms. Marvel. It's currently unknown how many episodes they will direct in total, though the reports suggest that these episodes are being developed for a one-hour format.
The directing duo's other work includes Dutch comedy Bergica and two episodes of FX drama, Snowfall. Adil & Bilall's recent film Bad Boys For Life featuring Will Smith and Martin Lawrence is a hit for Sony which grossed $424 million at this year's box-office.
Looks like the Ms Marvel show may not be directed by a single director, unlike other upcoming Marvel Studios series. That hired a single director: Kari Skogland for The Falcon and the Winter Soldier, Matt Shakman for WandaVision, and Kate Herron for the Loki series. Ms. Marvel show which is expected to consist of six episodes.
This news seems to be true, as previous reports suggest the studio met with the directors Adil & Bilall, back in January about the possibility of working together. It was later confirmed by the two directors that they had been in discussions with both Marvel and DC for potential projects to direct. Ms Marvel seems like it will be a nice fit given the duo's Muslim background.
RELATED: MS MARVEL CAST LISTING CALLS FOR TWO YOUNG MAIN CHARACTERS: EXCLUSIVE
The new involvement on the show reportedly comes after Anna Boden and Ryan Fleck, directors behind the Brie Larson-starring blockbuster Captain Marvel, were rumored to also direct the show. Considering the reports suggesting El Arbi and Fallah are directing only a few episodes, it seems that fitting in Boden and Fleck is still possible.
Ms Marvel Back On Track
This is a huge win for Marvel Studios as the work to get Kamala Khan's solo series on track will gained momentum in pre-production. The studio has also reportedly been in the final stages of the casting process for the lead role, along with a few important core supporting cast and some other Inhumans. The final casting decisions may not be so far off now that directors are on-board the series.
Ms. Marvel is set to be one of the most important shows in the MCU's future considering it also has a connection with Captain Marvel 2 which is set for 2022. Production for Ms. Marvel is set to begin this Fall and run until the Spring of next year. There is currently no release date for the show, although signs point to sometime in 2022.
Ms. Marvel is one of the several series in development for the new Disney+ platform, alongside The Falcon and the Winter Soldier, WandaVision, Loki, Hawkeye, She-Hulk, Moon Knight, and the animated What If…?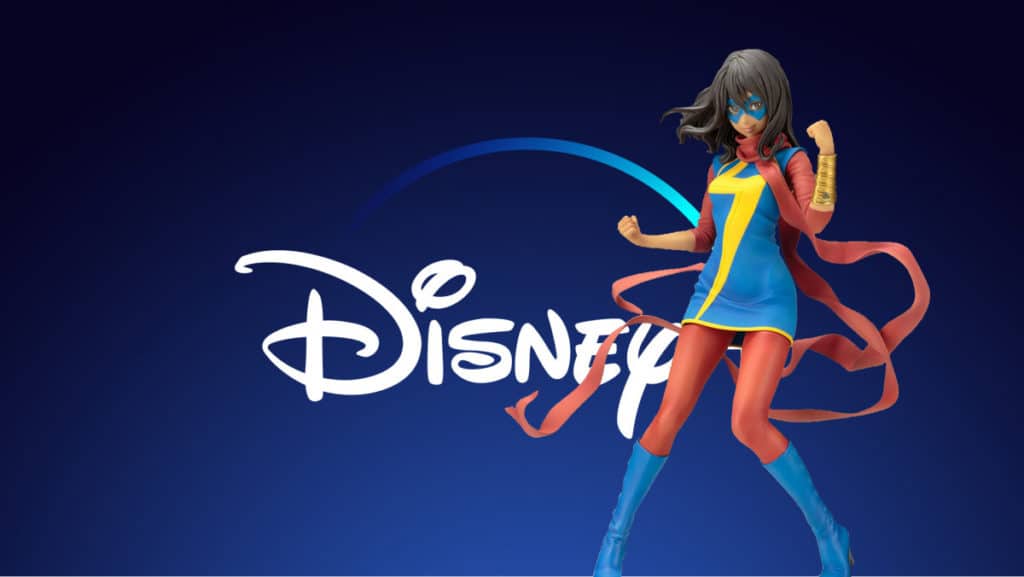 Do you think Adil & Bilall will be a nice fit for directing Ms Marvel? How excited are you for the Ms. Marvel series? Let us know your thoughts in the comments section below or on our social media and be sure to come back to The Illuminerdi for more Marvel news.
KEEP READING: MS MARVEL SHOW REPORTEDLY ON THE VERGE OF CASTING 2 IMPORTANT ROLES