The Illuminerdi breaks down part of our interview with Black Adam producer Hiram Garcia and why it could point to a tragic end for Hawkman in the upcoming DC film.
Black Adam is one of the most highly anticipated DC films coming, and after the new footage that was revealed at DC Fandome 2021 fans are ecstatic. The scene revealed at DC Fandome showed just how powerful and ruthless Black Adam is as he literally incinerates a man. Not much was shown of the JSA, other than a short behind the scenes shot of Pierce Brosnan holding the Helmet of Fate. Hawkman, Atom Smasher, Cyclone, and even Dr. Fate are still largely a mystery.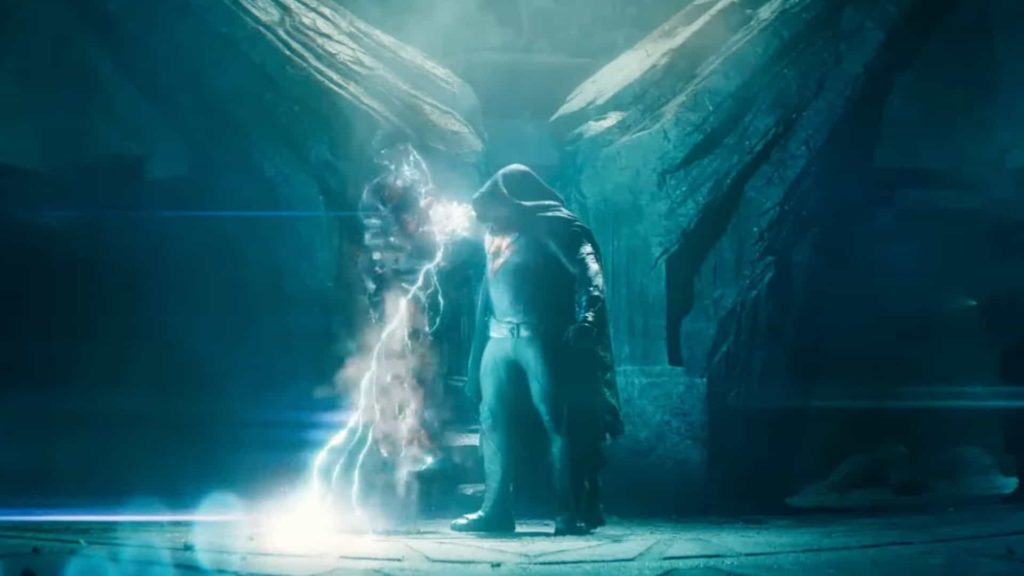 However, we recently did reveal some exciting information about Hawkman. The Illuminerdi spoke with Black Adam producer Hiram Garcia in an interview about Hawkman where he not only praised Aldis Hodge's performance as the superhero, but revealed new information about Hawkman's dynamic with the titular character.
"He knows how tough Black Adam is, but he will never back down from that. That makes for a really interesting kind of dynamic on-screen when you have these two forces of nature, that Hawkman will never stop coming, no matter what. As someone who has been reincarnated multiple times, we know he has a good chance he'll keep coming back. I think that the energy behind him is just, I'm going to keep coming at you no matter what and do what I feel is right."
In the interview Garcia gave a very good indication that the dynamic between Black Adam and Hawkman will be interesting and seemingly filled with animosity as the two powerful characters will be going toe to toe. One part of the quote that is interesting is Garcia specifically mentions Hawkman knowing how "tough" Black Adam. In the comics the anti-hero was originally from Ancient Egypt before Geoff Johns and David S. Goyer altered his origin.
RELATED: BLACK ADAM PRODUCER HIRAM GARCIA TEASES THE EXCITING DYNAMIC BETWEEN HAWKMAN AND BLACK ADAM: EXCLUSIVE
Now, Black Adam is from a fictional North African nation called Kahndaq. Kahndaq is near Egypt which could mean that Hawkman is aware of how dangerous Black Adam is because he, as Prince Khufu, heard stories of his powers. This could mean that Hawkman, more than any of the other member of the Justice Society of America, knows what they are up against once Black Adam is awakened.
Hawkman has one of the most confusing origins in DC comics, which is saying something, but one version of Hawkman is intrinsically tied to reincarnation. Carter Hall an archeologist and the current reincarnation of the Ancient Egyptian Prince Khufu who, along with his love Chay-Ara, was killed by Hath-Set with a cursed Nth metal dagger. As a result, all three are continuously reincarnated across time and space. This means that even if they die they will eventually come back and start the cycle once more.
However, the other well-known origin of Hawkman is that he is a police officer from the planet Tanagar. Murphy's Multiverse reported that Hawkman's ship will be in Black Adam which seems to point to an alien background. It is possible that the film is pulling from Robert Venditti's 2018 Hawkman, in which Venditti managed to combine all of Hawkman's origins into a single backstory. With the alien space ship and reincarnation both being a part of Hawkman in the film this may be the best way to explain the character's origins.
WILL HAWKMAN MEET A TRAGIC END IN BLACK ADAM?
But what is even more intriguing about what Hiram Garcia said is what it could be potentially hinting at for Hawkman's future. The idea that, "Hawkman will never stop coming no matter what. As someone who has been reincarnated multiple times, we know he has a good chance he'll keep coming back." Could this be pointing to a tragic end for the leader of the JSA.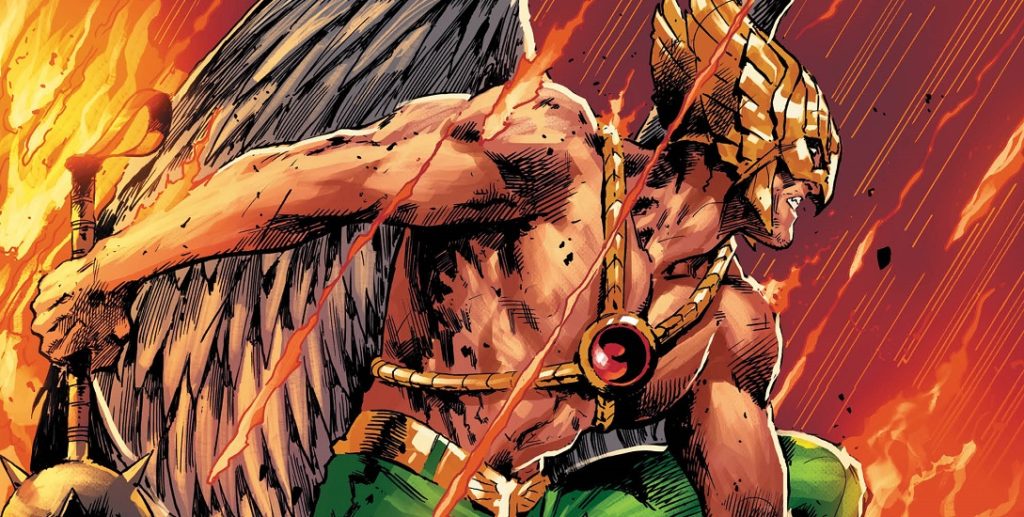 According to Hiram Garcia, Hawkman is a character that has lived lifetimes and if he knew of Black Adam from a past lifetime he likely knows how deadly he is. The Justice Society of America includes four fairly powerful heroes, but even with all their powers they could be outmatched by Black Adam. If Hawkman and the JSA is continuously going at him only to be defeated Hawkman may see no other way to stop Black Adam, and save his team, then to make the ultimate sacrifice. If this is the case it will be interesting to see how it plays out and what it could mean for Hawkman in future DC films.
RELATED: BLACK ADAM: GET YOUR BRUTAL FIRST LIVE-ACTION LOOK AT THE MAN IN BLACK IN NEW TRAILER FROM DC FANDOME
If Hawkman is destined for tragedy in Black Adam that doesn't necessarily mean it is the end for this character. With Hiram Garcia saying, "As someone who has been reincarnated multiple times, we know he has a good chance he'll keep coming back." He could be teasing Hawkman's return in future projects as a different reincarnation of the character. If this is the case it would allow some interesting new takes on the character. Depending on how Black Adam approaches Hawkman's origins there is also the possibility of some exciting Hawkman stories in the future especially with Hawkman's origins tied to both reincarnation and Thanagar which seems like a possibility.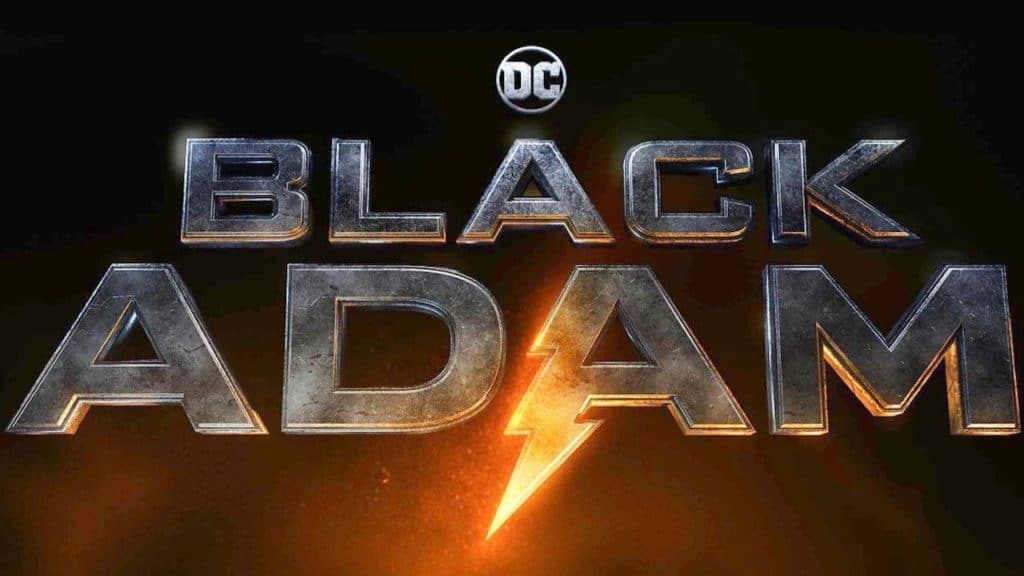 Black Adam is scheduled to hit theaters July 29, 2022. Do you think Hawkman will die? What did you think of DC Fandome's first look at Black Adam? Leave your thoughts in the comments below or on our social media and check back with The Illuminerdi for more DC movie and TV news.
KEEP READING: BLACK ADAM PRODUCER TEASES DOCTOR FATE'S DYNAMIC WITH HAWKMAN AND THE JSA: EXCLUSIVE