The Illuminerdi breaks down who Balder The Brave is and how he could play into the upcoming film he is rumored to appear in, Doctor Strange In The Multiverse of Madness.
Marvel has a truly impressive roster of characters and although they have introduced some fantastic ones into the MCU there are still a ton more that fans are waiting to see. Phase Four has already introduced a ton of exciting new characters into the MCU in the Disney Plus shows, WandaVision, The Falcon And The Winter Soldier, Loki, and What If…? as well as the films Black Widow, Shang-Chi and the Legend of the Ten Rings and the soon to be released Eternals.
But there are still so many more that fans will get a chance to see on screen. In our last Marvel characters to know breakdown we introduced Union Jack, who we've been hearing rumors could be introduced into the MCU in Phase Four. Now, we have another character that we've been hearing rumblings about as well.
It looks like a new Asgardian could be joining the MCU that comic book fans may be excited to see. There have been rumors floating around for a while that Asgard's Balder The Brave could be making his MCU debut very soon. DanielRPK himself shared the rumor that Balder could be showing up in the sure to be insane film, Doctor Strange In The Multiverse of Madness.
WHO IS BALDER THE BRAVE?
Balder The Brave was created by Stan Lee and Jack Kirby debuting in Marvel Comics in 1962. Balder The Brave is an exciting character to bring into the MCU with his character benig different than any other Asgardian we've seen before. Balder The Brave is Thor's half-brother, an ally of the Warriors Three, and a loyal warrior and son of Odin himself. Like many other Asgardians Balder is introduced as a truly impressive warrior.
Balder's death is prophesized to be a catalyst for Ragnarok which leads to Odin ordering Frigga to use magic to make him invulnerable. Although he is nearly invulnerable Balder, like his Norse mythological counterpart, is vulnerable to mistletoe which Loki uses to his advantage tricking another Asgardian, Hoder, into shooting Balder with a mistletoe arrow and killing him.
RELATED: ECHO: WHAT YOU NEED TO KNOW ABOUT THE EXCITING NEW HAWKEYE SPIN-OFF SERIES
Although Balder is later restored, he is not the same after his experience in Hel, Asgard's underworld. It is revealed that Balder was forced to fight all those he had killed in battle before to escape Hel. As a result, his hair became stark white and Balder renounced his warrior ways no longer wishing to kill. Balder is often shown begging his enemies to lay down their weapons, but is forced to fight his way through them to survive and help his allies.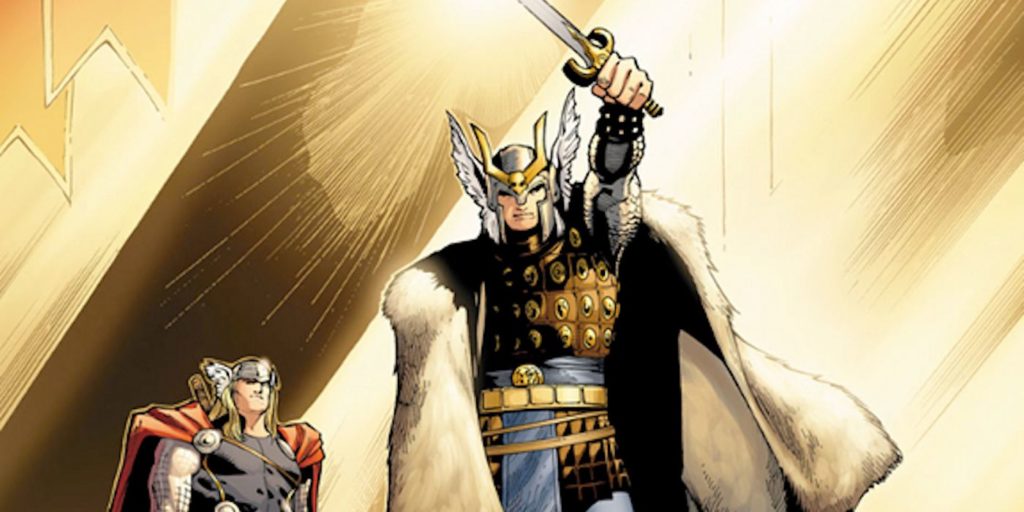 Karnilla, Queen of the Norns, fell in love with Balder who spurned her advances. In revenge Karnilla set up a meeting between Balder and Nanna. The two fell in love and Karnilla used this in an attempt to manipulate Balder into marrying her when she had them both kidnapped. Nanna was freed after Balder agreed to marry Karnilla, but Nanna refused to be used to condemn the man she loved and sacrificed herself to free him. Although over time Balder is forced to accept Karnilla as an ally he never truly forgives her for the death of Nanna.
Balder eventually accepts his warrior ways once more to protect his allies and those he loves. Balder also served as King of Asgard and although he was manipulated by Loki more than once Thor convinced Balder to stay on the throne, even after being exiled at one point by Balder himself. Balder was eventually killed once again and led a group of warriors in Hel before becoming the Regent of the Asgardian underworld in his long lost sister, Angela's, place.
RELATED: AFTER VISION'S TRAUMATIC RETURN IN WANDAVISION WHICH NEW MCU PROJECT COULD HE APPEAR IN NEXT?
Balder has had a long and storied history in Marvel Comics and he is an interesting Asgardian to add into the MCU. His reticence to killing after his experience in the Asgardian underworld brings a unique outlook from an Asgardian and the warrior culture he is a part of that could be exciting to see in the MCU. As his is honor, leadership and nobility which could be interesting to see on screen.
Balder The Brave was nearly introduced into the MCU before in Thor: The Dark World. Concept Artist Charlie Wen reveal concept art from the Thor sequel on his Instagram. And although he was cut from the story and the concept art obviously went unfulfilled on the big screen it is interesting to think about how his introduction could have changed not only the stories of Thor, Loki, Asgard, and even Ragnarok, but the MCU as a whole. Now it looks like fans could finally see the Asgardian royal make his debut on the big screen.
RELATED: BREAKING NEWS: LEAKED IMAGE OF PROFESSOR XAVIER IN DOCTOR STRANGE IN THE MULTIVERSE OF MADNESS CONFIRMS PATRICK STEWART'S RETURN
Balder The Brave is rumored to make his MCU debut in the highly anticipated Doctor Strange In The Multiverse of Madness. This seems to point to Balder possibly being from an alternate universe. Doctor Strange himself had a memorable interaction with Thor and Loki in Thor: Ragnarok so if the Sorcerer Supreme comes across another Asgardian royal it could lead to an interesting interaction. Fans have been especially excited about the rumors that The Illuminati could be showing up in Doctor Strange In The Multiverse of Madness although it seems like this will be The Illuminati of another universe. This could be the perfect place to introduce Balder and perhaps show him amongst a council of powerful world protectors.
If Balder The Brave does make his MCU debut in Doctor Strange In The Multiverse of Madness the question becomes what will that appearance entail. Will his appearance be more of a fun Easter Egg for Marvel Comics fans or will he have a meatier role then might be expected in the jam packed craziness that is sure to be Doctor Strange In The Multiverse of Madness? And does this open the door for Balder to appear in other future MCU projects?
RELATED: BREAKING NEWS: NEW DOCTOR STRANGE 2 LEAKED IMAGE FEATURES ULTRON SENTRIES AND PROFESSOR X
With Loki renewed for a second season and the Gods of Mischief traveling through time throughout season 1 and blowing open the multiverse in the finale it opens up tons of new possibilities. Could an alternate universe version of Balder come into play in the second season of Loki introducing a new fun sibling dynamic that fans could see play out on screen?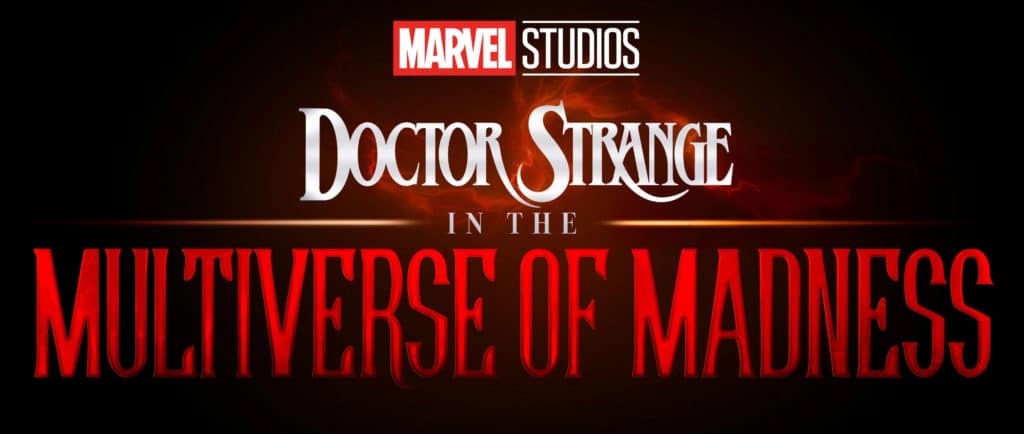 Whatever the case may be, the rumor that Balder The Brave will appear in Doctor Strange In The Multiverse of Madness is another exciting implication at just how huge the scope of this film will be. Doctor Strange In The Multiverse of Madness has a truly impressive number of characters rumored to appear and be introduced into the MCU. And with Balder The Brave among them fans are in for a truly exciting and wild ride in the Doctor Strange sequel.
Are you excited for Doctor Strange In The Multiverse of Madness? Do you think Balder The Brave will show up? Do you want to see Balder The Brave become a larger part of the MCU? Leave your thoughts in the comments below or on our social media and check back with The Illuminerdi for more MCU.
KEEP READING: WHO IS UNION JACK AND WHAT EXCITING NEW MCU PROJECT COULD POTENTIALLY FEATURE HIS DEBUT?