Phastos from the start wants to help humanity, using his gift of invention. He designs plans for a steam powered engine before the first plow has even been invented. The other Eternals, usually their leader Ajak, often need to pull him back so that humanity can progress and develop at a more natural pace and while his hope to help humanity grow intellectually and technologically quicker is admirable, but the dangers of this don't become clear to him until later in the film.
Phastos is later seen in the wasteland left behind by the atomic bomb being dropped in Hiroshima, devastated by the destruction wrought by humanity. The truly tragic part for Phastos personally is that by helping humanity evolve he was also an essential part of humanity's evolution in weapon design and creation. In many ways this is the moment Phastos becomes The MCU's Oppenheimer, right down to the horror of what his creations have become and mean for the future. As Oppenheimer famously said,
"Now I am become Death, the destroyer of worlds".
PHASTOS AND THE MCU'S OTHER TRAGIC INVENTORS
The MCU is full of inventors whose inventions have led to horrors and tragedy, two of the most notable being Tony Stark and Bruce Banner. From the Iron Man armor, to Gamma radiation, to Ultron. The ramifications of their actions are still being explored, even after Tony's death. With Armor Wars coming up and likely following the story of the comics of the same name, but with James "Rhodey" Rhodes at the center and She-Hulk showing others who have been forever impacted by Bruce's Gamma radiation experiments, including his own cousin. They are forever haunted even in death.
RELATED: OPPENHEIMER: ROBERT DOWNEY JR. & MATT DAMON IN TALKS TO STAR IN CHRISTOPHER NOLAN FILM
It feels like a missed opportunity to have Phastos be canonically a part of this world since it was created and then not see his thoughts on characters like Tony and Bruce. Tony in particular begins as a weapons creator and distributor only to be forever changed by seeing his weapons used by terrorists. And where Phastos turned away from inventing, losing faith and trust in humanity, and knowing that no matter what he does his creations will be used for destruction.
Tony does the opposite. He continues inventing and creating, but tries to undo his earlier work. While Tony's goals are noble it still leads to more devastation. His fear and trauma lead to the creation of Ultron and perhaps the invention that is most synonymous with his name, the Iron Man armor, has led to weaponry and devastation since Iron Man when Obdiah Stane has the Iron Monger suit built and will continue to be explored in Armor Wars, even after Tony's death.
RELATED: ETERNALS EXCITING POST CREDIT SCENE INTRODUCES [SPOILER] INTO THE MCU CONFIRMS DIRECTOR CHLOE ZHAO
Part of what makes Phastos' story so fascinating is that unlike Tony and Bruce, he chose to walk away from his ability as an inventor. Phastos seemed to give up on humanity after the atomic bombs ended World War II, but decades later he managed to find love with a human and build a family with him which includes a son. Phastos recognizes the fragility of human life, which is no surprise after seeing it so easily be snuffed out, and accepts that part of finding love, especially with someone who isn't an Eternal, will also mean experiencing loss again and again.
Phastos, Tony Stark, Bruce Banner all wanted to help people, but where Tony and Bruce never stop using their minds and their skills in their attempts Phastos seems to see walking away as the best way to help humanity as well as his own state of mind. It brings up the question, had Tony and Bruce walked away, had they stopped inventing and working as Avengers could that have made the planet safer? Or would other threats appear that the Avengers wouldn't be able to defeat? Had Phastos come out of retirement sooner could he have created something that would have helped the planet?
Hopefully in the future fans can see Phastos interact with other inventors like Bruce Banner and see them struggle with not only how their creations are used and the inevitable fall out, but what the right answer is. Could Phastos have been integral in solving world hunger or creating clean energy had he continued his work or did walking away stop an even worse weapon from being created?
RELATED: WHO IS EROS AKA STARFOX AND WHAT OTHER EXCITING MCU PROJECTS COULD HE APPEAR IN?
The tragedy of the inventor in the MCU is sadly the same tragedy that many inventors face in the real world. That is sure to be explored with Tony's legacy in Armor Wars there will be a certain level of detachment because it's not Tony himself, but his legacy that will be impacted. But to see it play out on screen with a character like Phastos who can observe the long term fall out adds a depth to the horror, devastation, and loss.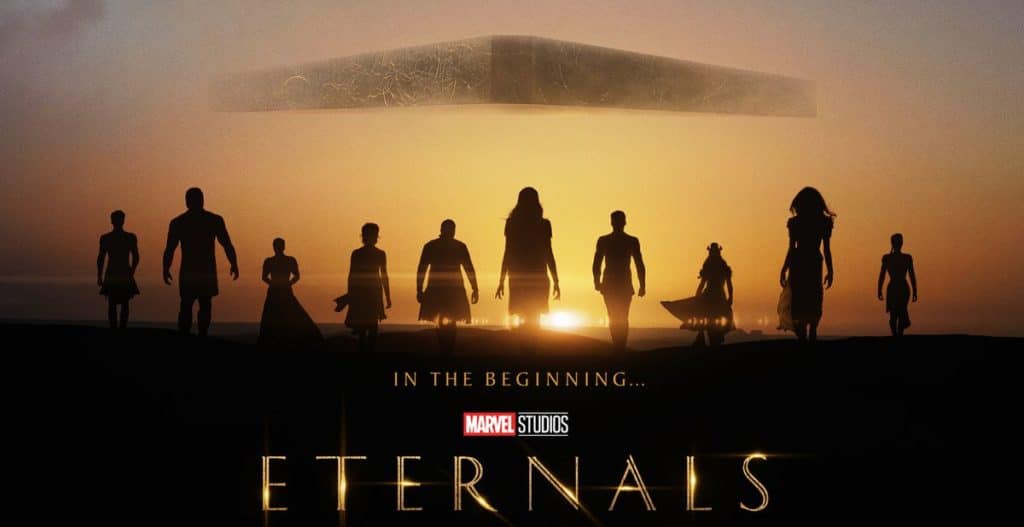 What did you think of Eternals? What were your thoughts on Phastos? Did you want to see more of his story? Leave your thoughts in the comments or on our social media and check back with The Illuminerdi for more MCU.
KEEP READING: ETERNALS: BRIAN TYREE HENRY ON INDIVIDUALITY AND REPRESENTATION IN UPCOMING BLOCKBUSTER EPIC