Hawkeye is an upcoming Disney+ MCU series starring Jeremy Renner and Hailee Steinfeld collectively in the title role. Rhys Thomas is the head of the directing team on Hawkeye, and he recently spoke about the comic book inspiration behind Hawkeye during a press conference for the upcoming show. 
Hawkeye, which is slated to release the first two of it's six episodes on Wednesday, November 24th, 2021, that follows the exploits of the Avenging archer, Clint Barton. His story continues after Avengers: Endgame and introduces new heroes such as Echo and the second Hawkeye, Kate Bishop (Steinfield). Rumor has it that even Vincent D'Onofrio's Kingpin of Crime, Wilson Fisk, will make his return to the MCU in this upcoming series. 
HAWKEYE: THE DISNEY+ SHOW WILL INTRODUCE THE WORLD TO PIZZA DOG
Clint Barton originally debuted in Tales Of Suspense #57, and was created by Stan Lee and artist Don Heck. The character would receive multiple ongoing series throughout the years, and featured prominently on the Avengers roster for a number of years. The most influential comic book impacting the MCU TV series has to be writer Matt Fraction and artist David Aja's Hawkeye Vol. 4
RELATED: HAWKEYE: THE BIGGEST QUOTES AND MOST INTRIGUING TAKEAWAYS FROM THE MARVEL PRESS CONFERENCE
The series is considered by many fans to be one of the greatest Marvel comics of the modern generation, and is universally considered to be a defining run for Marvel's premier Green Arrow analogue. Lucky The Pizza Dog was introduced in this book, and Kate Bishop and Clint Barton's mentor-mentee relationship evolved greatly, creating a more fleshed out dynamic for the duo.
HAWKEYE: RHYS THOMAS SPEAKS ABOUT THE IMPORTANCE OF THE FRACTION RUN
Hawkeye's Rhys Thomas spoke about the importance of Fraction and Aja's Hawkeye Vol. 4 during a press conference for the show that we were lucky enough to attend. 
It's such amazing source material, and early on, talk was about that specific tone that the Fraction run has, using it as a real lynchpin. It's ultimately funny but it's also intimate and this amazing character study. It just handles those elements so well, so there were lots of moments that felt too good not to reference and touch on, because it really defines these guys and this relationship. You're lucky when you have amazing characters and source material to lean on.

-Rhys Thomas, lead director of Hawkeye
Hawkeye Vol. 4 asks the question, "What does Hawkeye do when he's not working as an Avenger?", and the new TV series follows a similar premise. The upcoming show has been described as Marvel Netflix-lite due to its close, interpersonal drama and street-level stakes and conflict. The deeper complexities of Kate Bishop and Clint Barton were explored by Fraction on the page in Vol. 4, and now the MCU looks to tackle that challenge onscreen. 
RELATED: HAWKEYE: JEREMY RENNER TALKS LOSS, KATE BISHOP & BLACK WIDOW IN 2021 DISNEY+ SHOW
One of the core differences between the show and the comic is the status of Kate Bishop when the tale begins. In the comic book run, Kate Bishop was an established hero and had been for years since her prominent role as a member of the Young Avengers. In the MCU, Hawkeye serves as our first introduction to Kate Bishop. Thomas dug into the challenges of getting Bishop's backstory right for a wider audience.
KATE BISHOP'S BACKSTORY IS AN IMPORTANT ELEMENT OF THE UPCOMING SERIES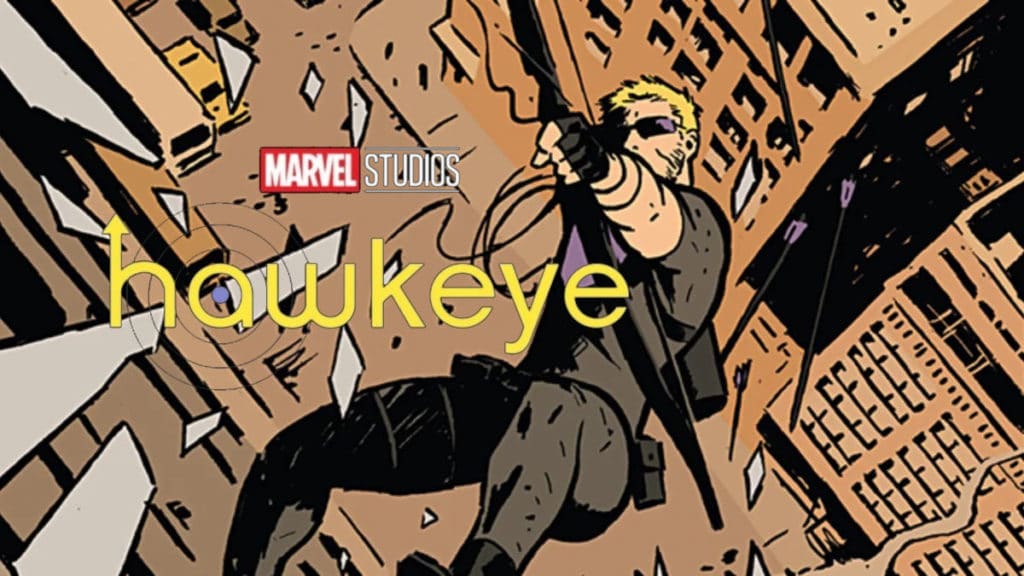 "Setting up Kate as  a character and her abilities is something that could be a story into itself. I think one of the primary aspects of the story is concision. We wanted you to meet the character on an emotional level first and foremost, and understand more of her relationship to Clint. At the same time, there was this other background with her, and establishing that she's been preparing for this moment was important."
The origin story of Kate Bishop in the MCU will be fascinating to follow, because it may arrive before Clint Barton's origin story. Despite being an established MCU hero for years, Barton has never received an origin arc for his exceptional accuracy. Whether or not the Disney+ show will tackle this remains to be seen, but my fingers are certainly crossed. 
Stay tuned to The Illuminerdi for more updates on Hawkeye, which arrives on November 24th, 2021. Let us know what you think about the upcoming series in the comments below or on our social media! 
KEEP READING: KEVIN FEIGE EXPLAINS HAWKEYE'S HOLIDAY THEME AND REVEALS THE SHOW'S UNEXPECTED 6-DAY TIME SPAN