King Richard tells the amazing story of how Richard Williams, and wife Oracene "Brandy" Williams, coached daughters Venus and Serena Williams to become the legendary athletes they are today. The Illuminerdi had the opportunity to attend the King Richard Virtual Press Conference which included not only the cast, writer, and director, but executive producers Venus and Serena Williams.
During the King Richard press conference, Will Smith was quick to praise the performance of the rest of the cast. He revealed that Saniyya Sidney, who plays Venus Williams, is actually left handed and learned to play tennis with her non-dominant hand. He also talked about working with Aunjanue Ellis on one of the most emotional and dramatically complex scenes in King Richard.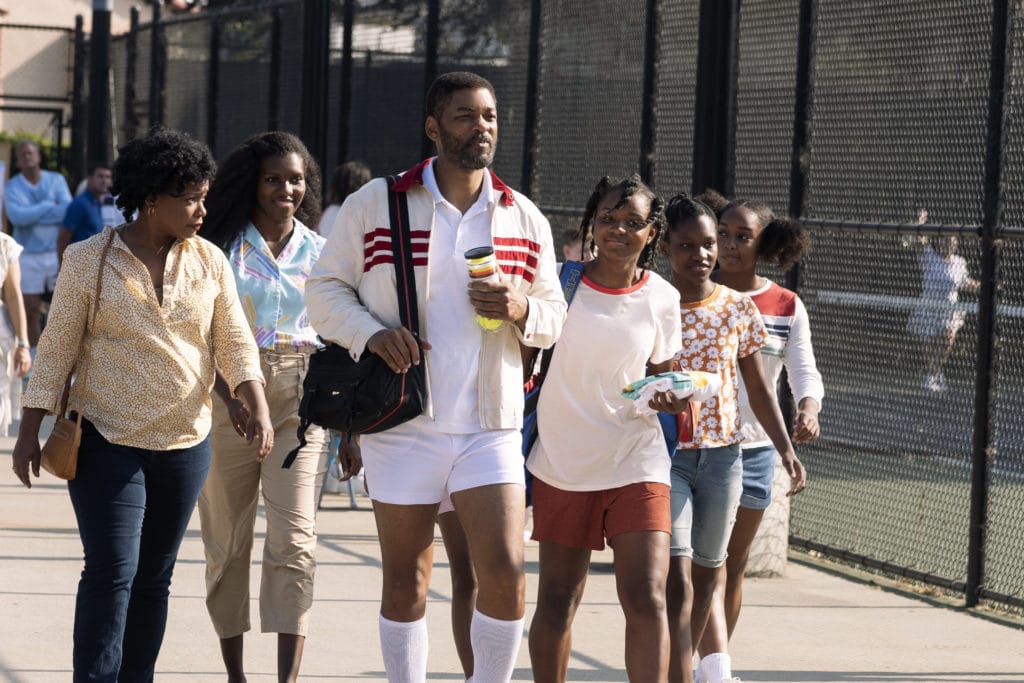 RELATED: KING RICHARD STAR WILL SMITH REVEALS THE HEARTWARMING MOMENT THAT CONVINCED HIM TO TELL RICHARD WILLIAMS' STORY
"I just want to say, Saniyya [Sidney] and Demi [Singleton] had to learn how to play tennis like two of the greatest tennis players of all times. When I had to try to learn how to play Muhammad Ali, I know how daunting that was. There are professional fighters who can't move and play it like Muhammad Ali. There are professional tennis player that can't play like Venus and Serena.

And I was watching Saniyya, and I just want the world to know, not only did Saniyya learn how to play like Venus, Saniyya is left handed. She learned how to play with her off hand. She learned how to play like one of the greatest tennis players of all time with her off hand. I was like, clap your hands, you know. When I step on a set like that, I take it as it's my responsibility, it's my family, it's my crew, it's my people, it's my place. And, it was just such a beautiful thing to watch.

With Aunjanue, the scene in the kitchen, we didn't really even find that 'til, it was like the day before when we were staring to get that and Aunjanue was so confident and it was "No, sorry, no, a little more, umm, not quite, a little more, just a little more [LAUGHTER]". And it was really day of when she was like, "You know, that's it." I just loved that push, I loved being able to serve that.

I loved being able to be a part of creating in that way, in that push, in that tenacity, for the authenticity. And everybody in this group is amazed and in awe of your family. And it was a beautiful honor and an absolute pleasure to bring this depiction to the world. So, thank you for your suffering, [LAUGHTER] thank you for your hard work, and thank you for your inspiration to the world. We appreciate you."
VENUS AND SERENA WILLIAMS DESCRIBE KING RICHARD AS A "SURREAL" EXPERIENCE
RELATED: GHOSTBUSTERS AFTERLIFE REVIEW: A FUN NEW ADDITION TO THE FRANCHISE THAT GETS A LITTLE LOST IN THE NOSTALGIA
King Richard is one of Will Smith's best performances and the rest of the cast is absolutely fantastic as well. The familial chemistry shines on screen and Smith's pride in King Richard and the cast is clear in his answer. Venus and Serena Williams also shared their feelings about the film and the portrayal of their family especially their father on screen. Venus revealed how touched she was by the film and how impressed she was by the young actresses that portray her and Serena.
"I think it's super emotional. I've seen the trailer, I've read the script and every time I watch it, my eyes are just watering. I think it was amazing to see the family atmosphere on the set. And how much Demi [Singleton] and Saniyya [Sidney] really acted like Serena and I, even when the cameras weren't rolling. Like holding hands, and it was so sweet. And I'm just really proud of what everyone has accomplished. It's pretty surreal to be honest. They really understood our family and portrayed us in a way that was really us and I'm very proud of that.
Like her sister, Serena describes the experience as "surreal" which is understandable when seeing your story and your family's story on screen. Serena praised Will Smith's portrayal of their father and his journey in King Richard.
"It's honestly, no word describes it better than just surreal. Just to see these incredible actresses and everyone behind it, just putting this all together. About our Dad's journey, but because of myself and my sister, it really is like, "Wow, really ok, is this, are we really something?" Kinda thing. It really is super surreal for me and then to have Will play this role as my father and the way he just embodied, Richard Williams. It just took the whole film to a whole new level. It's so emotional. It's well done, and it's a brilliant piece of work."
RELATED: KING RICHARD'S WILL SMITH EXPLAINS THE INTRIGUING NEW PARENTING IDEA HE ADOPTED FROM THE WILLIAMS FAMILY
King Richard balances the sports biopic with a family drama that shows the journey that the entire Williams family went on to help Venus and Serena Williams become two of the greatest professional tennis players of all time. It's heartwarming to see how touched Serena and Venus were by King Richard and especially the portrayal of themselves, their family, and Will Smith's performance as their father.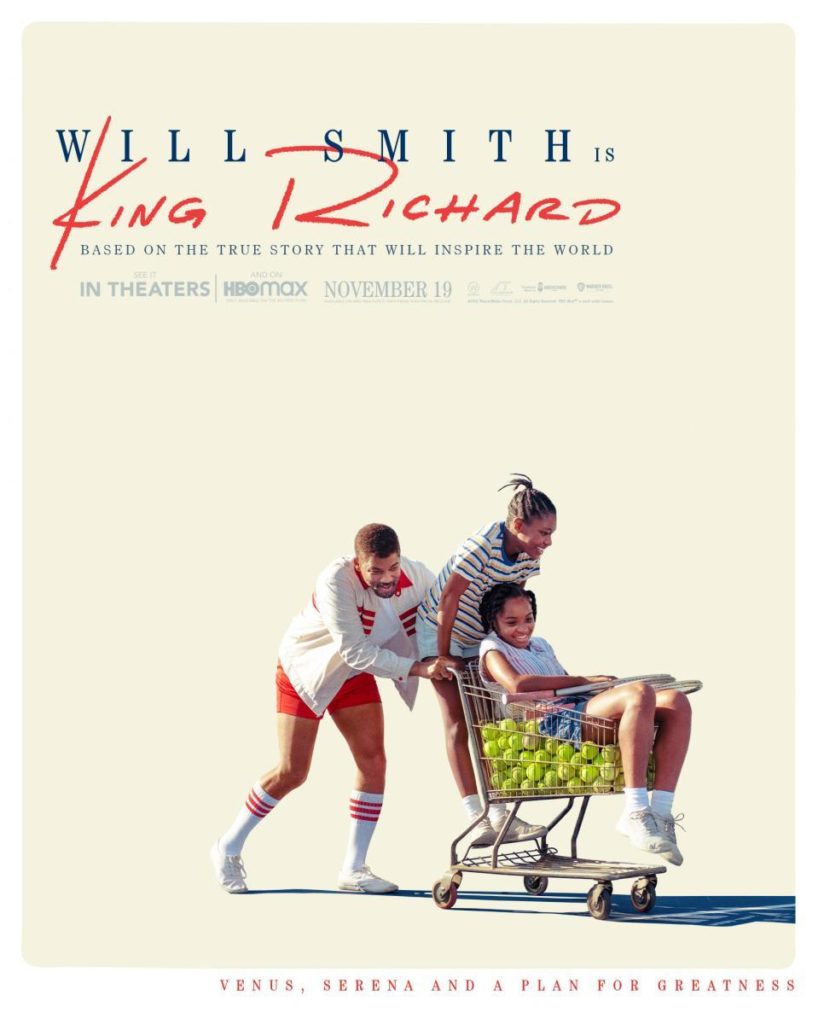 King Richard is available in theaters and on HBO Max November 19, 2021. Are you going to watch King Richard? Leave your thoughts in the comments below or on our social media and check back with The Illuminerdi for more Warner Bros. and HBO Max news.
KEEP READING: KING RICHARD REVIEW: WILL SMITH'S MASTERFUL PERFORMANCE ELEVATES SPORTS BIOPIC INTO AWARD WINNING TERRITORY