King Richard tells the story of Richard Williams as he tirelessly works and hustles to create tennis stars out of two of his daughters, Serena and Venus. Richard Williams, along with often under appreciated wife and fellow coach Oracene "Brandy" Williams, train their daughters in rain or shine on neighborhood courts with subpar equipment.
Richard tenaciously searches for a coach to take on his daughters as their talent exceeds his abilities and knowledge, eventually succeeding. Richard moved his family across the country to be coached by Rick Macci. He pulled a bait and switch on the coach when he removes his daughters from juniors and keeps them out of competition for years, having the final say on when they go pro, a controversial move in the world of tennis.
King Richard hits all the right notes as an uplifting sports biopic with an underdog story that the audience knows will eventually lead to a triumphant success. However, the subject of the film may not be what many fans might expect. King Richard takes a different approach to the classic sports biopic focusing on the man behind the sports legends instead of the players themselves and leans heavily into the family drama genre. King Richard has a truly phenomenal performance from star and producer Will Smith, but the supporting cast are equally as impressive.
WILL SMITH IS OSCAR WORTH AS RICHARD WILLIAMS IN KING RICHARD
King Richard is built around Will Smith as Richard Williams and Smith is nothing short of phenomenal as he takes on the complex and layered role. Smith balances the loving and over protective father, tireless coach, and man with a need to control the world with his 87-page plan for Serena and Venus to become tennis stars. Will Smith brings a vulnerability to Williams while also showcasing the massive chip on his shoulder of a man forever wanting respect, not just for himself, but his daughters.
RELATED: GHOSTBUSTERS AFTERLIFE REVIEW: A FUN NEW ADDITION TO THE FRANCHISE THAT GETS A LITTLE LOST IN THE NOSTALGIA
While Will Smith's performance is undoubtedly Oscar worthy, Aunjanue Ellis is quietly one of the strongest performances in King Richard. Playing the oft overlooked Oracene "Brandy" Williams she manages to bring a quiet strength and a truly captivatingly layered performance. Jon Bernthal brings hilarious comic relief to King Richard as Rick Macci imbuing his performance with over the top optimism and endless frustration as he butts heads with Smith's Richard Williams. Although his love and want for his players' success and happiness is heartwarmingly clear.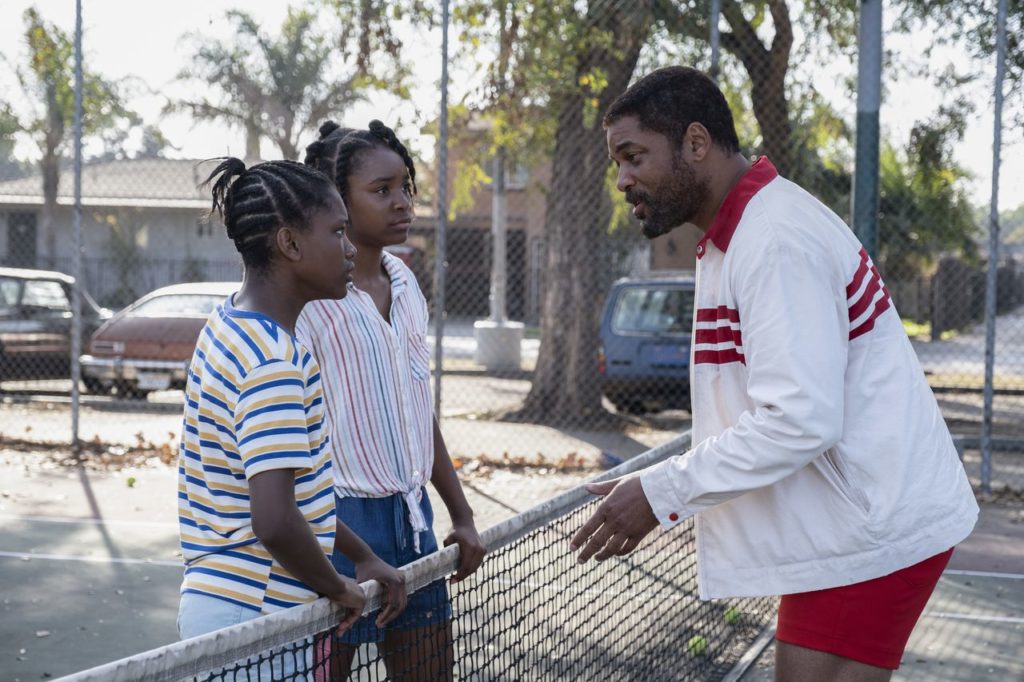 Saniyya Sidney and Demi Singleton are stand outs when given the opportunity to shine, but even though this is about the rise of Venus and Serena they are more often than not shown in supportive roles. King Richard rarely takes the chance to differentiate the two teenagers' personalities and dive into their perspectives on the events in the film. Although Saniyya does begin to step into the spotlight by the end of the film and each gives an impressive performance with what they are given. Demi especially stands out as she balances love, pride, and happiness for her sister while grappling with her own desire to step out of her shadow.
RELATED: KING RICHARD: WILL SMITH EXPLAINS THE INTRIGUING NEW PARENTING IDEA HE ADOPTED FROM THE WILLIAMS FAMILY
The family dynamic and the love at the heart of Richard Williams' decisions is clear, but the complexities of his underlying fears add depth to the film making it even more compelling. Having a bit more focus on Venus and Serena as they grow up in this environment and how they felt as their parents built them into the legendary athletes they are today could have added a layer to King Richard that it lacked.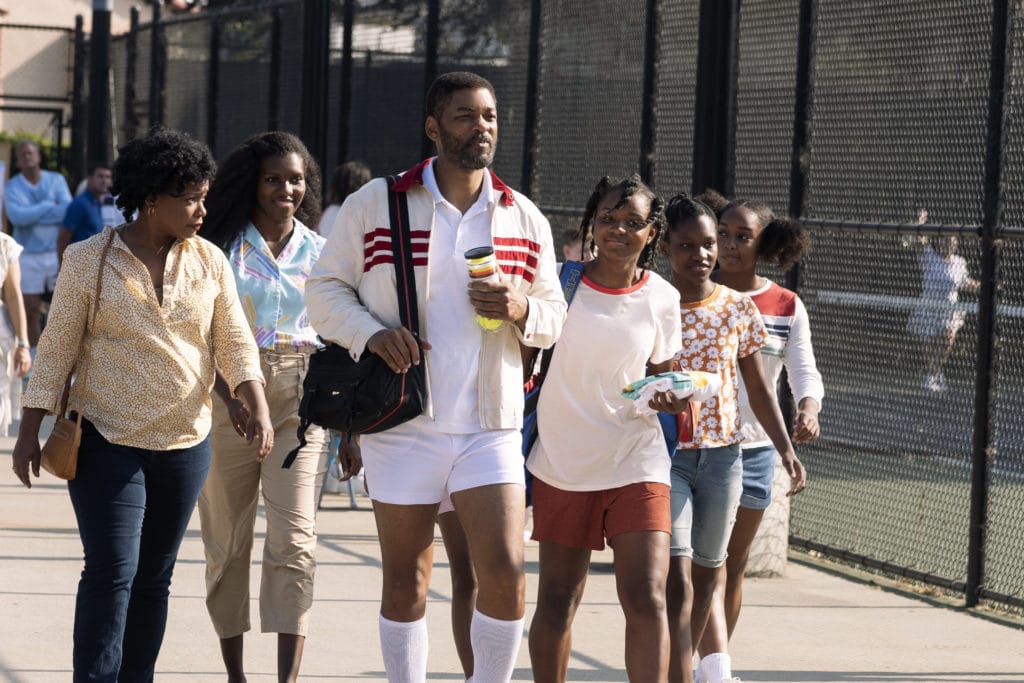 It isn't wholly surprising that King Richard somewhat sanitizes the rougher elements of Richard Williams' personality given how involved the Williams family is in the film. Serena Williams, Venus Williams, and their sister Isha Price are all credited as executive producers. Although it is hinted at in two of the film's most dramatically compelling scenes. One where Richard is about to confront the gangster who has repeatedly beaten him and shown interest in his underage daughters.
The other is a tense confrontation between Richard and wife Oracene "Brandy" Williams about his unyielding control over their two daughters that boils over, revealing a number of marital issues the pair have been concealing up until now. King Richard never fully dives into the hard truth about Richard Williams quickly skimming past these moments, but the underlying complexities and darkness shine through in Will Smith's outstanding performance.
RELATED: HAWKEYE: KEVIN FEIGE REVEALS THE EXACT MCU MOMENT THAT LAID THE GROUND WORK FOR THE NEW SERIES
King Richard delivers award winning performances from both Will Smith and Aunjanue Ellis. Tennis is integral to the story, but doesn't reach its full dramatic potential until the final match. That said, the final match is nail bitingly tense depicting Venus' first professional tournament at only 14 years old. King Richard hits the classic uplifting sport biopic notes, but the added layers of family drama and underlying complexities of Richard Williams elevate King Richard to an enthralling film.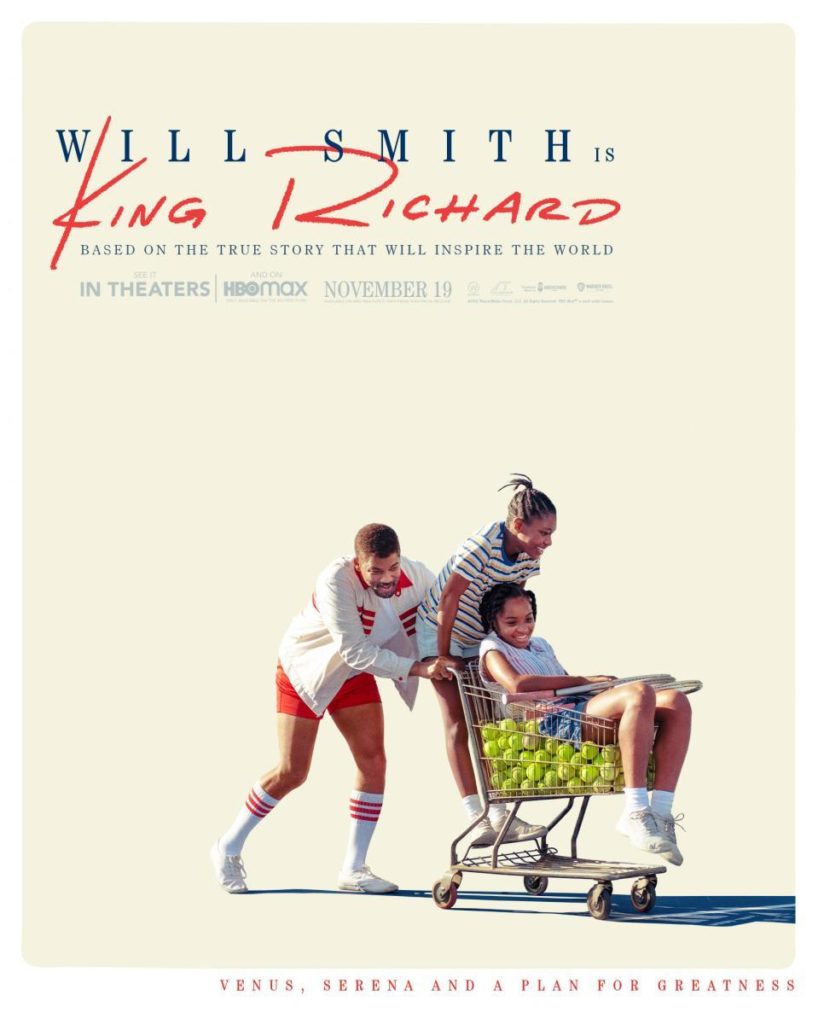 King Richard hits theaters and HBO Max November 19, 2021. Are you going to see King Richard? Leave your thoughts in the comments below or on our social media and check back with The Illuminerdi for more film and television reviews.
KEEP READING: KING RICHARD STAR WILL SMITH REVEALS THE HEARTWARMING MOMENT THAT CONVINCED HIM TO TELL RICHARD WILLIAMS' STORY