Being a hero comes with a price. Clint warns Kate Bishop about this in the third episode of Hawkeye and the series has been exploring some of these prices since the start.
Clint has lost his health, suffering severe hearing loss due to the years of abuse his body has been through, his best friend after Natasha sacrificed herself to save him, and one could even argue his soul after he completely lost himself and became the murderous vigilante Ronin. But for Clint, it seems the highest price he has paid is his inability to fully be there for his family.
Throughout his tenure as an Avenger Clint tried to retire on numerous occasions and commit himself fully to being a husband and father, but something always pulled him back. Be it the battle between Captain America and Iron Man, Thanos' snap that wiped out his family, and now his time as Ronin threatening the life of an innocent. Clint at his core is someone who wants to help others, he is a hero, but being a hero means he is unable to fully dedicate himself to his family. And this has never been more clear than in Hawkeye.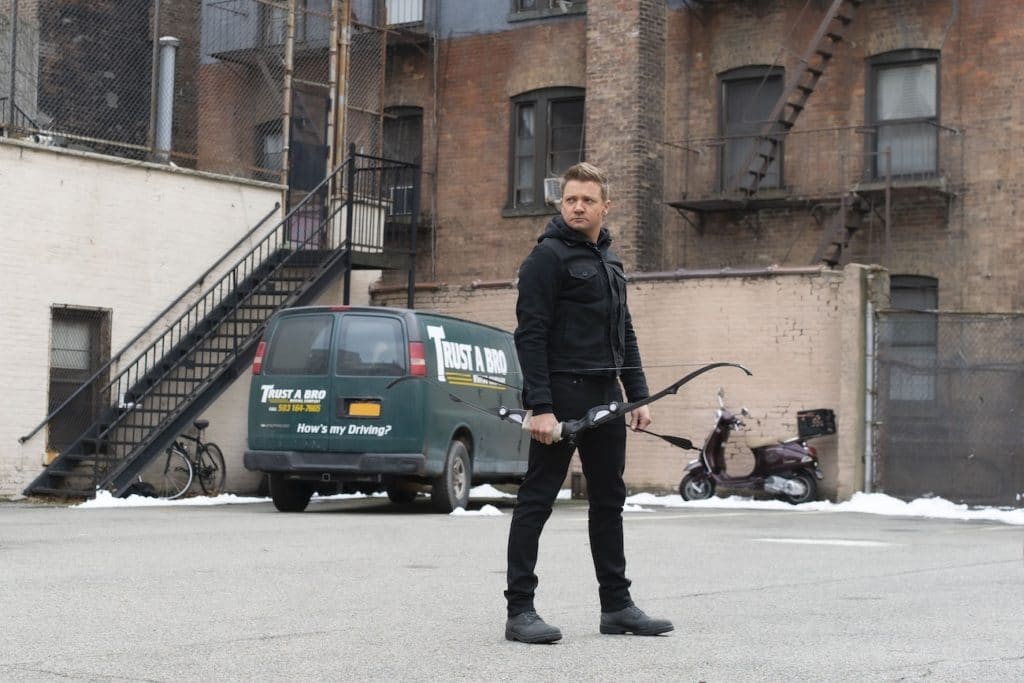 RELATED: HAWKEYE: DIRECTOR RHYS THOMAS EXPLAINS THE IMPORTANCE OF MATT FRACTION'S COMIC BOOK RUN ON NEW TV SERIES
Kate has proven herself to be an impressive archer, with even Clint admitting that she is one of the best in the world. However the reluctant mentor is just beginning to open up about the sacrifices that come with being an Avenger. Even if Kate doesn't want to hear it. Clint has two major motivations in Hawkeye: clearing Kate's name as Ronin and getting back to his family in time for Christmas. Each episode brings Clint closer to Christmas with no sign that he and Kate are any closer to clearing her of the Ronin moniker. And the possibility of breaking the promise he made is something Clint has been struggling with since he first made it.
THE PRICE THAT CLINT HAS PAID TO BE HAWKEYE
Perhaps one of the most emotional scenes in Hawkeye's third episode is after Clint's hearing aid is broken and, with Kate's help, he talks to his youngest son. The moment that his son tells him that they'll understand if he can't make it home in time for Christmas, thus breaking his promise to them, clearly breaks Clint's heart. The resignation that his youngest has when telling his father, they'll understand if he can't make it home is heart wrenching because it seems like part of a larger pattern. Clint's insistence when reassuring his son he'll be home is truly tragic to see, especially knowing his own struggle with fulfilling this promise.
RELATED: KEVIN FEIGE EXPLAINS HAWKEYE'S HOLIDAY THEME AND REVEALS THE SHOW'S UNEXPECTED 6-DAY TIME SPAN
Clint has lost a lot to being an Avenger, his health, his best friend, and time with his family and Hawkeye is finally digging into how difficult it is to balance the responsibilities of being an Avenger and being a parent. Clint clearly wants his first priority to be fatherhood, but he also needs to protect Kate who has stumbled into the mess he made as Ronin. Clint even attempts to warn her of the upcoming challenges and sacrifices, but Kate being 22, is only focused on achieving her dreams and becoming a hero like Hawkeye.
Hawkeye is not alone in this struggle, in Avengers: Endgame Tony Stark was forced to make the decision to suit back up and risks everything. While Scott Lang has to protect his daughter from Yellowjacket in the climactic fight in Ant-Man. But Hawkeye is the first time the MCU is truly focusing on the duality of making two promises, to protect the world and be there for your family. Throughout the first three episodes Clint has been struggling with this. From promising his daughter he'd make it home to Christmas, lamenting to his wife the fact that he's missing family Holiday traditions, and now the heartbreak of his youngest son assuming he'll break his promise.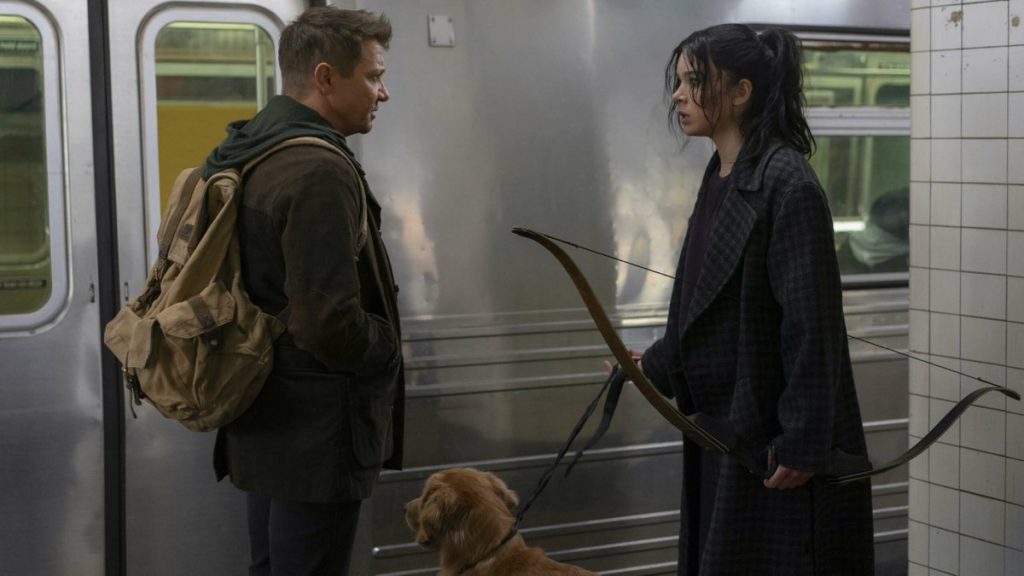 The added difficulty of Ronin makes the need to protect Kate personal. And although the logical next step seems to be Kate taking on the mantle as Hawkeye, thus allowing Clint to finally put down the bow and arrow for good, his need to protect her even from herself may stand in the way. Kate clearly wants to be a hero, but she also seems incapable of understanding the sacrifices that will require.
RELATED: HAWKEYE STAR JEREMY RENNER ADDRESSES CLINT'S HEARING LOSS
Clint has tried to make clear that he isn't a role model. While a lot of this is likely tied his guilt about Ronin and Black Widow's death, their conversation in the diner reveals that he also wants her to be aware of the true price of being a hero. Just being a hero requires sacrifices, but adding on top of that being a spouse and parent, which require their own sacrifices, it's an impossible balancing act that Clint has been struggling with for a very long time.
New episodes of Hawkeye premiere on Disney Plus Wednesdays. What do you think about the first three episodes of Hawkeye? Leave your thoughts in the comments below or on our social media and check back with The Illuminerdi for more Hawkeye and MCU.
KEEP READING: HAWKEYE: JEREMY RENNER TALKS LOSS, KATE BISHOP & BLACK WIDOW IN 2021 DISNEY+ SHOW