Spider-Man: No Way Home has been a massive success among fans and critics as well as commercially grossing over $1 billion worldwide. One of the most interesting outcomes of the new film is the renewed interest in Andrew Garfield as the web-slinging hero. Andrew Garfield's performance as the heroic wall-crawler is considered one of the biggest highlights of The Amazing Spider-Man franchise. Marvel's newest film has proven that Garfield still has a lot to bring to the table as Peter Parker and could be the perfect hero for the universe that Sony is building.
Andrew Garfield's time as the titular hero ended on a particularly tragic note after he was unable to save his girlfriend, Gwen Stacy, as she fell to her death in The Amazing Spider-Man 2. In Spider-Man: No Way Home Garfield's Peter Parker revealed that after her death he lost his way becoming bitter and rageful. He admits that he had stopped pulling his punches, which many fans took to mean the hero had started killing or seriously injuring the people he fights.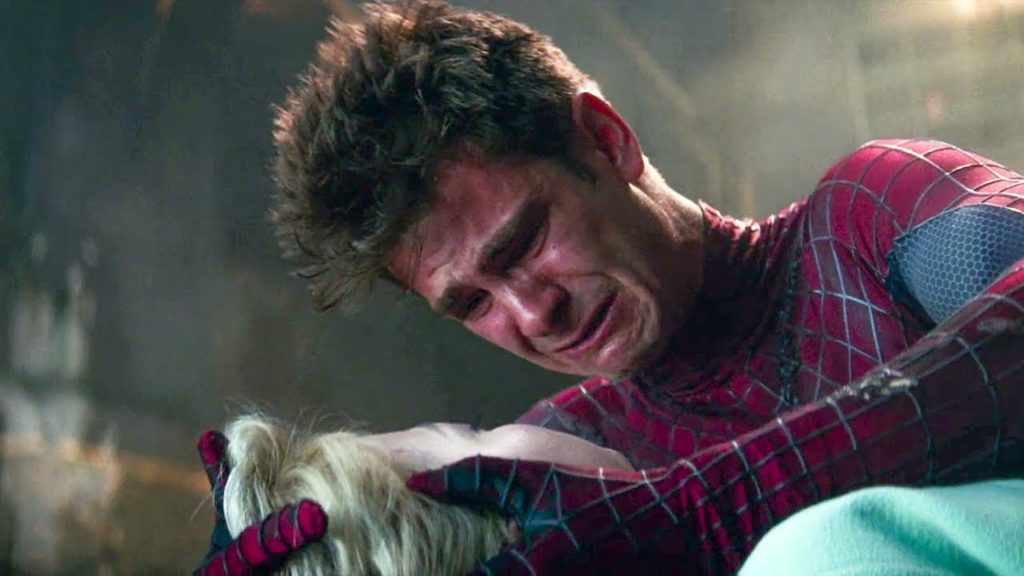 One of the most beautiful moments in Spider-Man: No Way Home gave Garfield's Peter Parker the redemption he likely felt he needed. When MJ falls from the Statue of Liberty and Holland's Spider-Man is unable to save her because of Green Goblin, Garfield's Spider-Man steps in. But unlike what happened to Gwen he is able to save MJ, and thus save the younger Peter from facing the same fate he himself did.
RELATED: ANDREW GARFIELD TALKS ABOUT HOW IT WAS "COSMICALLY BEAUTIFUL" THAT HIS SPIDER-MAN WAS ABLE TO SAVE MJ
This mirrors one of the most tragic and traumatic moments in Garfield's Peter Parker's life and seemed to allow the hero to finally move forward. This is the perfect closure to Garfield's original arc as Peter Parker, but it also feels like an ideal way to set up the next step in his journey as a hero.
ANDREW GARFIELD SHOULD BE THE SPIDER-MAN OF THE SONY UNIVERSE
Spider-Man: No Way Home drops some intriguing glimpses into the life of Garfield's version of the titular hero that could be setting up a new arc for the web-slinger. Garfield's Peter Parker admits to Maguire's that he hasn't taken the time to truly be Peter Parker since losing Gwen. The Sonyverse could be the perfect opportunity to explore Garfield's Spider-Man move past his grief and discover who he is as Peter Parker once again. It would also be compelling to watch as he found himself as a hero once more after being a more violent and rage-filled version of Spider-Man.
RELATED: COULD IRONHEART BE SETTING UP ARMOR WARS WITH THE APPEARANCE OF THIS INTRIGUING MCU LEGACY CHARACTER?
In a recent interview with Variety, Andrew Garfield revealed that he is "definitely open" to returning to play Peter Parker aka Spider-man if the circumstances were right. He shared a few of the aspects that stand out to him about the characters explaining, "He's a working-class boy from Queens that knows struggle and loss and is deeply empathetic." Exploring an arc that leans into these aspects of the hero especially if he comes across characters that fall into the grey area between hero and villain could be the perfect way to draw him back in.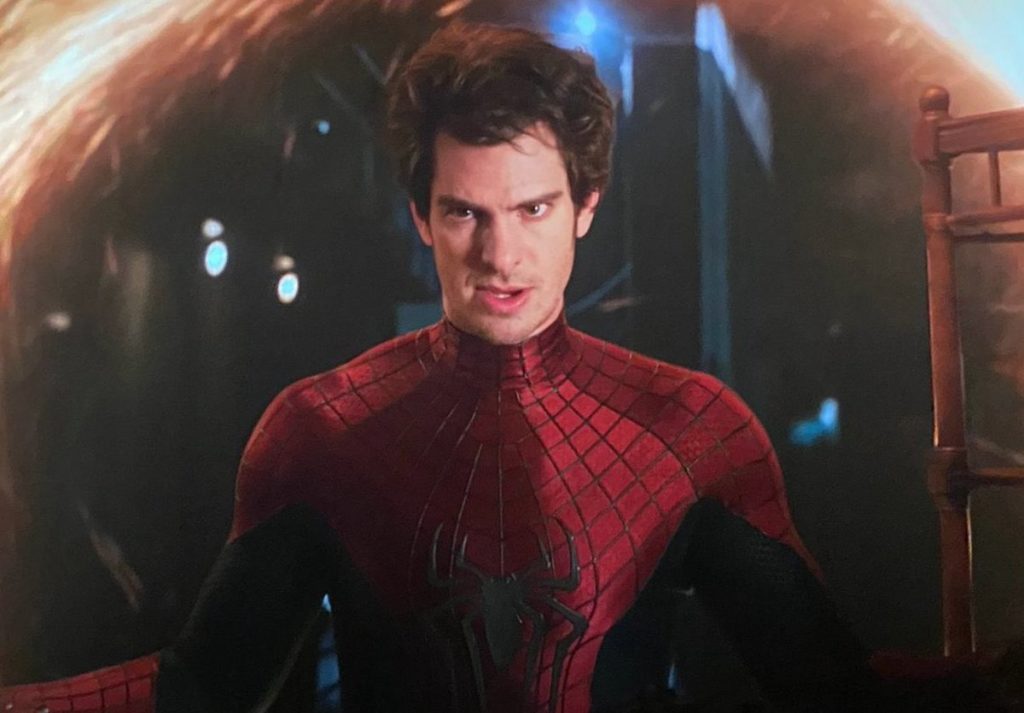 Garfield's Peter Parker started his journey as Spider-Man seeking revenge for the death of his uncle, but in time he found a more selfless and heroic purpose. It seems that after the death of Gwen he lost his way once more. However, Garfield's Peter Parker has been irrevocably changed by the events of Spider-Man: No Way Home and has rediscovered his hope and a new outlook. This could lead the hero to find a new way to face potential threats, especially those that aren't truly evil, making him the perfect hero for the Sonyverse.
RELATED: SPIDER-MAN: NO WAY HOME TAKES A DIFFERENT APPROACH TO HEROISM WHEN FACING OFF WITH THE VILLAINS AND FINALLY ACKNOWLEDGES THE HELP THEY TRULY NEED
Garfield's version of the web-slinger could be the perfect hero for the Sonyverse because of his empathy, especially with how Sony is exploring characters that are traditionally shown as enemies of Spider-Man with pathos in their own solo film. Venom is shown as an anti-hero while Morbius and Kraven could be portrayed similarly in their own solo films. Garfield's web-slinger could be the perfect hero to come face to face with these characters especially after his experience helping his enemies instead of only fighting them. One of the most interesting potential showdowns that Spider-Man: No Way Home has already perfectly set up is Andrew Garfield's Spider-Man coming face to face with Tom Hardy's Venom.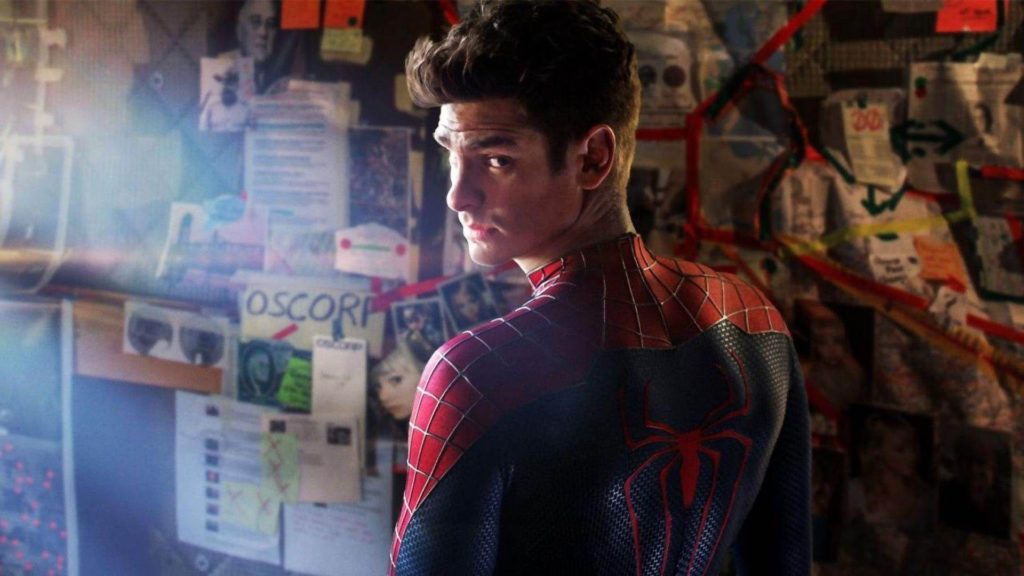 Fans were hoping to see Tom Hardy's Venom face off against Tom Holland's Spider-Man, but sadly this didn't happen. The showdown seemed to be set up with the Venom: Let There Be Carnage post-credit scene when Venom recognized Spider-Man, likely through the multiverse hive mind. However, Venom returned to his universe without coming face to face with any of the heroes.
Garfield's Peter Parker admitted that he wanted to fight an alien after both Maguire's and Holland's Spider-Men compared their own experience facing off against extra-terrestrials. This seems like the perfect way to set up these two characters coming face to face, Venom could see Spider-Man as an enemy due to the hive mind's past experience. However, the pair may not be enemies by the end especially with Sony's Venom being portrayed as more of an anti-hero.
RELATED: RUMOR: IRONHEART COULD FEATURE THE APPEARANCE OF AN EXCITING MARVEL LEGACY CHARACTER
Since its inception, it has felt like the Sonyverse needs its own Spider-Man, given that all of the characters are related to him and other Spider-based heroes, and Andrew Garfield's version seems perfect for the role. The empathy and wisdom he can bring to the character give him the perfect foundation as this hero. Garfield's Spider-Man will also likely continue to strive to be a better hero trying to find a better way after spending so much time as someone who doesn't pull his punches and doesn't have a life outside fighting crime.
There is also the potential for a truly touching saga of Spider-Man not only striving to be better, but Peter Parker striving to find peace, balance and happiness. Sony has the chance for not only epic blockbuster comic book movies, but a truly character-based universe that dives into each of the characters beyond the simple paradigm of hero or villain. Andrew Garfield seems like the perfect hero for the Sonyverse with the chance to build on his already existing story arc and expand not only his story, but the entire Sonyverse as well.
Do you want to see Andrew Garfield return as Spider-Man? What do you think about Andrew Garfield becoming the hero of the Sonyverse? Leave your thoughts in the comments below or on our social media and check back with The Illuminerdi for more Spider-Man.
KEEP READING: ANDREW GARFIELD SAYS HE IS "DEFINITELY OPEN" TO RETURNING TO PLAY THE HERO SPIDER-MAN