The first season of Prime Video's new series, Reacher, adapts the first Lee Child's Jack Reacher novel, Killing Floor. The new series follows Jack Reacher (Alan Ritchson), former US Army military police, who decides to visit the small town Margrave Georgia. However, from the moment he arrives things go awry. He's arrested for murder and must prove his innocence while investigating the case alongside Officer Roscoe Conklin (Willa Fitzgerald) and Chief Detective Oscar Finlay (Malcolm Goodwin). In the course of the investigation Reacher discovers a shocking personal connection to the crime he's been accused of and finds that Margrave has a much larger criminal conspiracy lurking under the surface of this seemingly picturesque small town.
RELATED: REACHER EARNS A SECOND SEASON AFTER ITS SUCCESSFUL LAUNCH WEEK
Reacher has proven to be a major success for Prime Video already being renewed for a second season in less than a week after its premiere. The Illuminerdi had the opportunity to speak with Harvey Guillén about his character Jasper, the medical examiner in the new series. Guillén revealed what it was like playing the comic relief opposite Alan Ritchson's stone faced performance and an interesting bit of backstory between his character and Willa Fitzgerald's.
REACHER'S HARVEY GUILLÉN ON COMIC RELIEF AND REVEALS AN INTRIGUING PART OF HIS CHARACTER'S BACKSTORY
"It's so funny cause Alan he was so stone cold, as Reacher. And me being the comic relief, it's like the kid who throws like a little paper plane at you and is just like, "you wanna play?" "You wanna play?" And he was just like always in character and that's really the reason they asked me to do the show they came to me and they said, you know, we need someone to be the handsome guy, cause we got this uggo as Reacher."
The series is full of intense action and a dark mystery, but it still manages to infuse elements of comedy. One of those elements is the character Jasper, the kind and empathetic medical examiner. Jasper is able to add moments of levity through awkwardly hilarious interactions with Reacher as well as Officer Roscoe Conklin and Chief Detective Oscar Finlay.
RELATED: REACHER: ALAN RITCHSON REVEALS WHY KEEPING THE SURPRISING HUMOR OF THE ORIGINAL NOVELS IS IMPORTANT
Reacher is an intense and intelligent investigator with a single mindedness. And unlike Jasper, a small town medical examiner, he is accustomed to violence. This leads to some hilariously awkward interactions between the pair as Jasper tries to talk to Reacher. During our interview, Harvey Guillén gave us a bit of insight into Jasper's history with Officer Roscoe Conklin that adds an interesting depth to their relationship.
"I think we really added the idea of Jasper being really sweet and endearing and wanting the best for everyone. I think that he had probably a rough childhood and been bullied in school. And with Willla's character who was always nice and sweet to him, even when she didn't have to be. In school she was pretty and popular. So, it was nice to have that kind of look at these two characters, adults, where in high school you might have seen them completely in different sides of the school yard. Now they're working side by side. So, it's kind of nice to have that trajectory."
RELATED: REACHER: WILLA FITZGERALD EXPLAINS ROSCOE'S DRIVE AND THE INTERESTING DYNAMIC WITH "GOOFBALL" ALAN RITCHSON: EXCLUSIVE INTERVIEW
This dynamic between Willa Fitzgerald's Roscoe and Harvey Guillén's Jasper is not a major part of the series, but there are subtle hints at their long history living in this small town together. In a later episode Roscoe discovers a truth that shines a new light on a tragic loss she suffered. Jasper's care for Roscoe and his willingness to help her is the clearest indication of their shared history and trust. It's always interesting to learn aspects of a character's background that actors use to add layers to their performance. Although the friendship between Roscoe and Jasper was not a prominent part of the series, this underlying history adds a subtle comfort and trust between the two characters.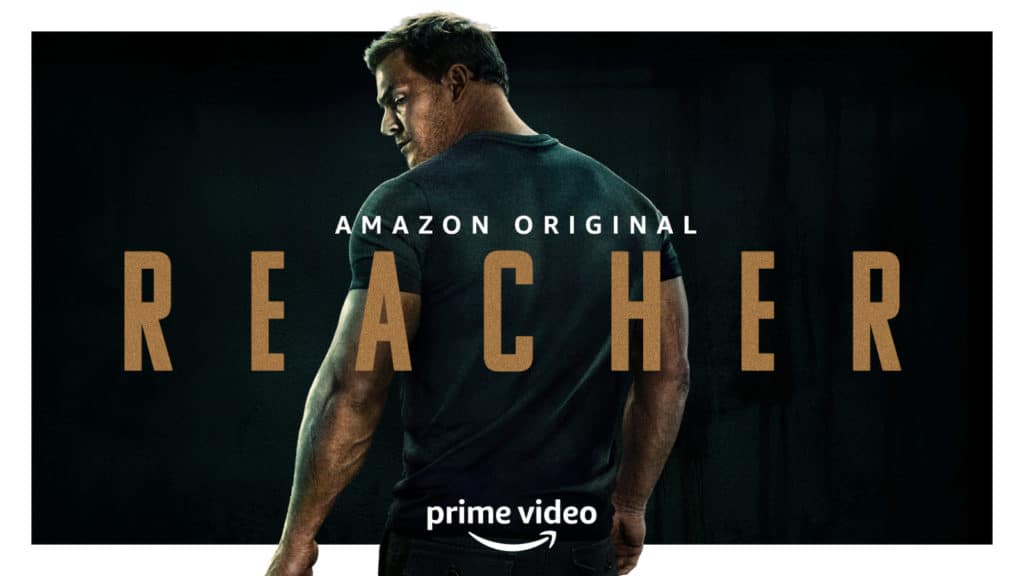 The first season of Reacher is available now on Prime Video. What did you think of the first season of Reacher? Are you excited for a second season? What did you think of Harvey Guillén as Jasper? Leave your thoughts in the comments below or on our social media and check back with The Illuminerdi for more Reacher.
KEEP READING: REACHER: ALAN RITCHSON REVEALS WHAT HE HOPES TO EXPLORE FROM REACHER'S PAST IN FUTURE SEASONS OF THE NEW PRIME SERIES