Robert Downey Jr. may no longer be in the MCU, but he is proving himself to be busier than ever with his Team Downey production company producing multiple projects including an intriguing new Apple TV+ series. So far not much has been known about the series other than what Variety reported in 2020 notably that it is based on Michael Lista's Toronto Life article "The Sting." But, we've been doing some more digging and came across some exciting new details about this project including the working title of the series, Lure.
Michael Lista's Toronto Life article "The Sting" begins with the murder of a young woman, Beverly Smith, in 1974 that turns into a cold case for decades after a botched murder investigation. In 2007 a new lead is finally discovered pointing to Beverly's mentally ill neighbor, Alan Dale Smith, as the prime suspect. What follows is a truly insane sting operation called a "Mr. Big sting." The Mr. Big sting is an extremely controversial police tactic to the point where it has been banned in a number of countries.
RELATED: ALIEN: SURPRISING NEW CHARACTER DETAILS REVEAL MORE ABOUT NOAH HAWLEY LED FX HORROR/SCI-FI SERIES: EXCLUSIVE
Essentially numerous undercover officers are involved, but the two primaries are one who befriends the target and attempts to pull him into escalating crimes. The second is Mr. Big himself who plays at being a crime boss. Mr. Big requires a confession to the worst thing a person did in exchange for protection, money, friendship, whatever it is the suspect is searching for. The story is a truly astonishing one and the outcome adds to the unbelievable nature of this event.
WHO COULD WILLEM DAFOE AND DAVID HARBOUR POTENTIALLY PLAY IN THE NEW APPLE TV+ SERIES LURE?
Given the true insanity of this plot it's no surprise that Apple TV+ and Team Downey recognized the potential of this story as a series. It looks like Downey may not be the only MCU actor to potentially have some involvement in the new series. According to our sources Lure is interested in David Harbour and Willem Dafoe to potentially play two of the leads in the new Apple TV+ crime series.
It looks like Lure is interested in David Harbour to play the character Gord. Gord is described as someone who doesn't play well with others. He is an investigator forever striving to earn the respect of his fellow officers, but constantly unable to achieve this goal. Gord gets the tip on the cold case that leads down the rabbit hole of the elaborate sting in hopes of coaxing a confession out of their prime suspect, Alan.
RELATED: AVATAR: THE LAST AIRBENDER: A SNEAK PEAK AT 2 UNLIKELY CHARACTERS FOR NETFLIX ADAPTATION: EXCLUSIVE
David Harbour seems like an ideal fit for this role having experience playing a police officer in a truly insane plot with Stranger Things. Should Harbour take on the role he would surely be able to bring depth to this character who strives to solve the cold case with the underlying personal motivation of wanting to be seen as a hero thus earning the respect of the other cops. Harbour has demonstrated his abilities as a comedian and a dramatic actor which would likely be instrumental to this role.
It looks like Lure is also interested in Willem Dafoe to play the part of the suspect, Alan. Alan is described as strange and mysterious. He can come off as both sinister and unassuming. Should Dafoe take on the role he seems the perfect candidate to bring Alan to life on screen.
RELATED: SPIDER-MAN: NO WAY HOME TAKES A DIFFERENT APPROACH TO HEROISM WHEN FACING OFF WITH THE VILLAINS AND FINALLY ACKNOWLEDGES THE HELP THEY TRULY NEED
Interestingly his recent portrayal of Norman Osborn and Green Goblin in Spider-Man: No Way Home is a true testament to how well he could potentially pull off this role. Both characters suffer from mental illness and hear voices in their heads, assuming the series adapts this aspect of Alan from the true story. They also both seem to oscillate between menacing and lost. Should Dafoe play Alan in Lure he would without a doubt be absolutely phenomenal infusing his performance with a level of pathos while still bringing the underlying danger of a potential killer.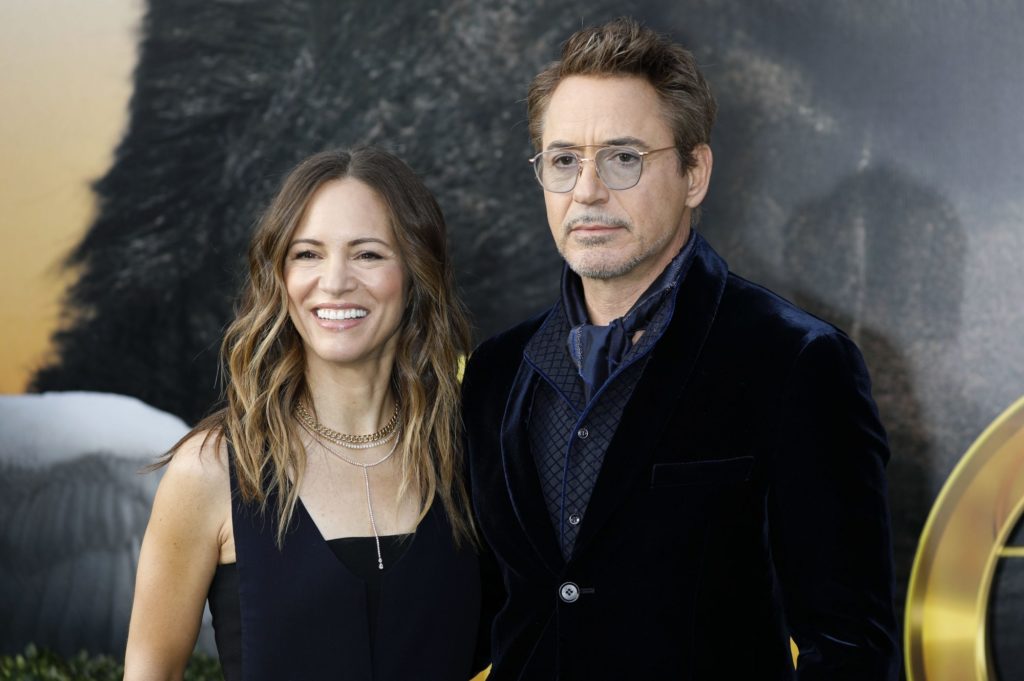 Lure is an Apple TV+ limited series that is expected to consist of 7 episodes. Variety first reported that Apple had ordered the Team Downey drama straight to series in 2020. Adam Perlman is attached to write and executive produce with Robert Downey Jr., Susan Downey, and Amanda Burrell executive producing under the Team Downey banner. Michael Lista is also reportedly co-executive producing.
RELATED: MARK RUFFALO AND HUGH LAURIE JOIN CAST OF SHAWN LEVY'S ALL THE LIGHT WE CANNOT SEE FOR NETFLIX
Variety also reported that Robert Downey Jr. could potentially play a supporting role in Lure, which given the extensive cast of undercover officers in the original article opens up a lot of possibilities for the famed Marvel actor. Lure seems primed to be truly a mind-bending series base on a true story that includes a cold case and an undercover operation that quickly spirals out of control. Lure will likely bring to light a Canadian police tactic that many are sure to find either abhorrent or ingenious, depending on one's belief in a suspect's guilt or innocence.
Are you excited for Team Downey's new series Lure? Do you want to see Willem Dafoe and David Harbour lead the crime series? Would you want to see Robert Downey Jr. play a supporting role? What do you think about the article that Lure is based on? Leave your thoughts in the comments below or on our social media and check back with The Illuminerdi for more exclusive news.
KEEP READING: NATIONAL TREASURE EYES CATHERINE ZETA-JONES AS VILLAIN FOR DISNEY+ SERIES: EXCLUSIVE