Prime Video's newest series, Reacher, an adaptation of the first of Lee Child's acclaimed Jack Reacher novels, Killing Floor. The new series follows Reacher (Alan Ritchson), former US Army military police, who visits Margrave Georgia. But from the moment he arrives in town things go wrong, he's arrested for murder and must prove his innocence while investigating the case with the help of Officer Roscoe Conklin (Willa Fitzgerald) and Chief Detective Oscar Finlay (Malcolm Goodwin). Reacher discovers an unexpected personal connection to the crime he has been accused of and as he continues to investigate he discovers that Margrave has a much larger criminal conspiracy lurking under the surface.
RELATED: REACHER EARNS A SECOND SEASON AFTER ITS SUCCESSFUL LAUNCH WEEK
Reacher is a major success for Prime Video with the series already renewed for a second season within less than a week of its premiere. The Illuminerdi had the opportunity to speak with Malcolm Goodwin about what drew him to the series, why his character, Chief Detective Oscar Finlay, butts heads with Reacher, and what it was like working with Alan Ritchson.
MALCOLM GOODWIN REVEALS WHAT DREW HIM TO THE SERIES AND WHY FINLAY BUTT HEADS WITH REACHER
"The detail, I love the details of the characters. You know, these aren't just mustache twirling bad guys or all of our protagonists, they all have back stories. And I love Finley's backstory. He could just be a chief detective, but there's a whole life that he has. And that informs the way he is. That informs the "stick up his butt" as Nick [Santora] would say. Even with Roscoe and other characters, so I like that all the characters are multilayered."
The series is not only full of characters with depth and layered backstory, but the setting itself proves to have much more under the surface than originally expected. Finlay's backstory in particular proves to be an interesting mystery that once revealed adds layers of pathos to a character that seems to be wound tighter than a drum.
RELATED: REACHER REVIEW: AMAZON PRIME DELIVERS SAFE YET ENTERTAINING 1ST SEASON
Finlay's relationship with Roscoe proves to be an interesting part of the series with the two seeming to have bonded before the events of Reacher as the odd ones out at the precinct. The trust they have for each other proves to be unexpectedly poignant especially given their different dynamics with Reacher.
During our interview Malcolm Goodwin broke down what about Reacher gets under Finlay's skin in the new series.
"I think he knows Reacher's Right. He knows what Reacher says makes sense, but this is his case. This is his case. And so while he's right, he also feels like it also undermines his authority because Finlay has something to prove here in Margrave. And this is also the first murder in 20 years. And it happened on his watch and he's new to this job. And so, while he's, I think upset about that, he's still focused on proving that he's qualified to solve these murders. And then while solving it he got the person who's accused of it, trying to solve it too. He's like, give me a break."
From the moment they meet Reacher and Finlay are at odds and their conflict grows as the series progresses. However, over the course of the series a mutual respect and trust begins to grow especially as more people turn up dead and Margrave proves to be more dangerous than anyone could have anticipated. Reacher proves himself not only to be physically strong and imposing, but a brilliant investigator much to Finaly initial chagrin.
RELATED: REACHER: ALAN RITCHSON REVEALS WHY KEEPING THE SURPRISING HUMOR OF THE ORIGINAL NOVELS IS IMPORTANT
He instantly steps on the toes of the Margrave Police and Chief Detective Finlay in particular. Their dynamic is exciting and at times hilarious to watch. And even as the two begin to actually work together they continue to poke at and test each other. Malcolm Goodwin was quick to praise Alan Ritchson's hard work on the set of Reacher even saying, "I feel like he made me a better artist and actor."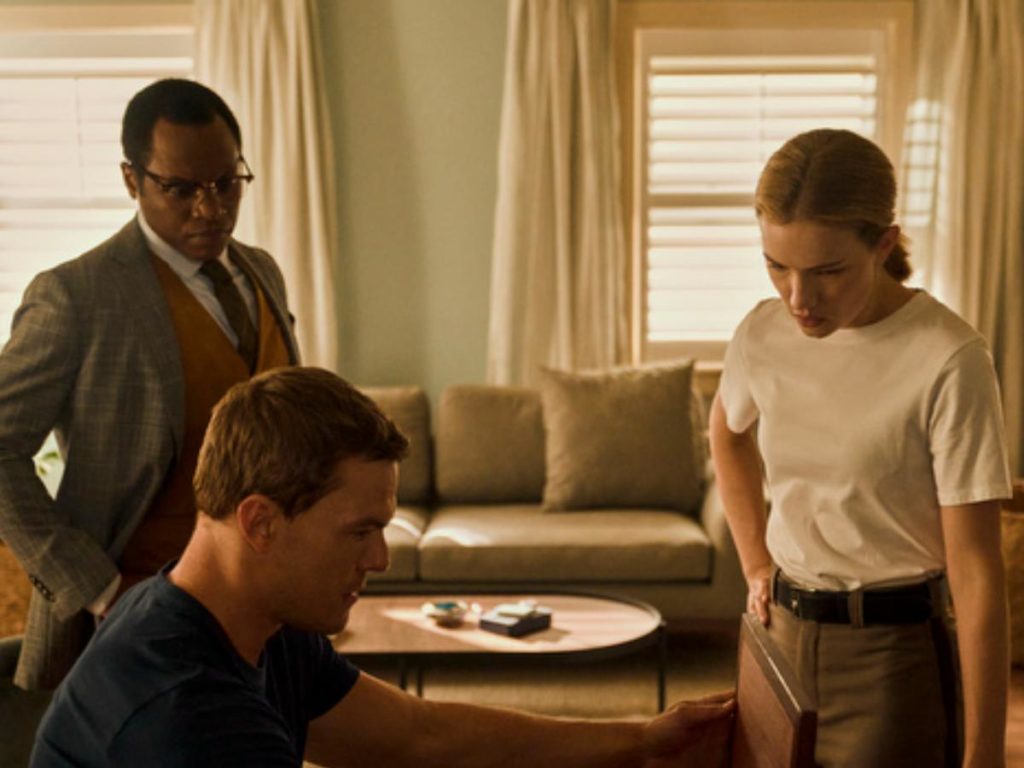 "It was great. It was great. I mean I feel like he made me a better artist and actor just to see his commitment. I mean, I'm telling you this dude will have these days of massive pages and off book doesn't miss a single word, a single moment. While working out in the process between takes and then having to eat a table full of just meat while I sip my tea or coffee. I mean, it was amazing.

He made it look so easy and while doing a lot of his own stunts and never complained once just was there and just made it look so easy. But I think he led the charge in terms of everyone bringing their A game. You're like, "That is AAAA+! This is amazing! So, let's meet him there." So, it was, I mean, it's some of the most fun I've had on camera, on set."
RELATED: REACHER: WILLA FITZGERALD EXPLAINS ROSCOE'S DRIVE AND THE INTERESTING DYNAMIC WITH "GOOFBALL" ALAN RITCHSON: EXCLUSIVE INTERVIEW
Goodwin's praise for Alan Ritchson is well deserved and it's clear he enjoyed working with Ritchson. Goodwin gives a fantastic performance as the buttoned up, tightly wound Chief Detective infusing comedy and pathos into the role. His dynamic with Ritchson is phenomenal as the pair oscillate between barbs and reluctantly working together to find justice. Malcolm Goodwin's passion is clear in his performance and the thought that he put into portraying Finlay is obvious, especially as more about the character is revealed.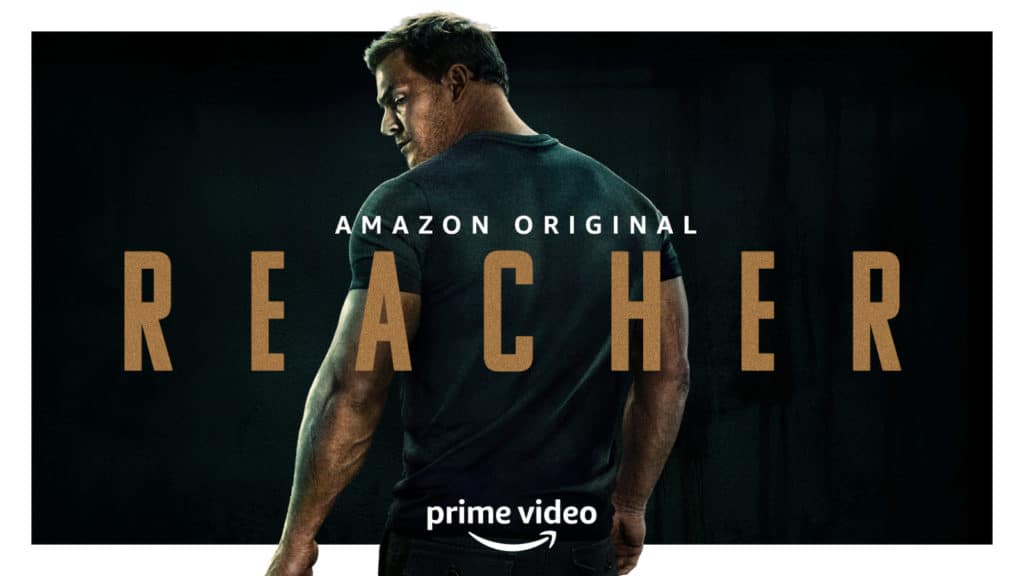 The first season of Reacher is available now on Prime Video. What did you think of the first season of Reacher? Are you excited for a second season? What did you think of Malcolm Goodwin as Chief Detective Oscar Finlay? Leave your thoughts in the comments below or on our social media and check back with The Illuminerdi for more Reacher.
KEEP READING: REACHER: ALAN RITCHSON REVEALS WHAT HE HOPES TO EXPLORE FROM REACHER'S PAST IN FUTURE SEASONS OF THE NEW PRIME SERIES