Lionsgate's newest action thriller, Pursuit, dives into the criminal underworld as hacker Rick Calloway (Emile Hirsch) uses his skills to search for his missing wife. When he discovers she has been taken by a drug cartel that he has personal ties to he will stop at nothing to destroy the cartel that has taken his wife. In the process he crosses paths with a young hotshot detective, Mike Breslin (Jake Manley) who is hot on Rick's trail.
In Pursuit Rick Calloway's father, Jack Calloway (John Cusack), is doing everything he can to try and protect his son, but he continues to cause problems for the Cartel that they both have ties to. Now, with Rick searching for his wife and both the cops and the cartel hunting him Jack is desperately trying to figure out how to keep his family safe. The Illuminerdi had the opportunity to speak with Brian Skiba about his new action thriller, Pursuit, and what it was like working John Cusack.
RELATED: PURSUIT DIRECTOR EXPLAINS HOW THE COP AND THE CRIMINAL ARE 2 SIDES OF THE SAME COIN IN NEW ADVENTURE THRILLER: EXCLUSIVE INTERVIEW
"John is a genius. Absolute, just a pleasure to work with John. John, he came on the project early, He and I would sit around late at night talking about character and story. It was amazing to just work with him and just watch how he would mold his character, and then how that would impact the story, and all the nuances. I mean, John was fantastic."
BRIAN SKIBA TALKS ABOUT EMILE HIRSCH GETTING INTO CHARACTER ON THE SET OF PURSUIT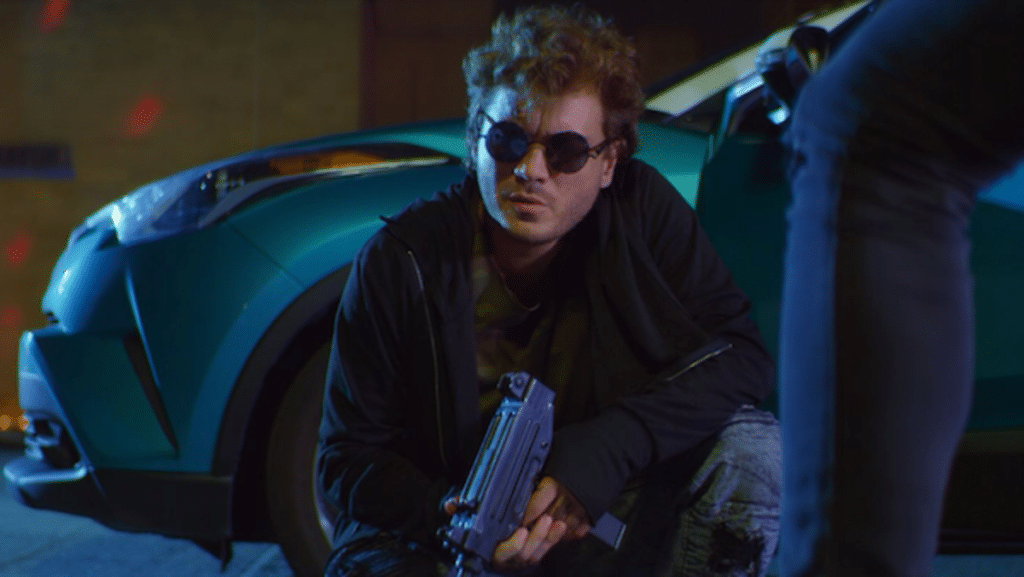 Brian Skiba also talked about working with Emile Hirsch who plays the hacker Rick Calloway seeking vengeance against those who abducted his wife. Skiba revealed that Hirsch got so into character while filming Pursuit that people would actually ask the director if Hirsch was ok.
"And then Emile, great character actor. I had set a lot of Rick up, I had Rick as an actor, with this disability where he couldn't feel emotion. And then Emile really took that to heart. And he calls me one day and he's like, 'I got the voice'. He starts telling me, he starts saying his lines to me in this voice. And he's like, 'Man, I think we should put some face tattoos on this guy. I feel like this guy is really out there.'

And so, we just took the character and just made it into something great. And Emile, he brings it, it's not somebody who just shows up with his luggage and goes, 'Ah I'm here.' It's a guy who shows up in character. And it was funny because I had cast members come up to me and be like, 'Is Emile ok?'

Yeah dude, he's in character man. He's fine, that's his character. He plays Rick as this very kind of muted, sarcastic character. That I was cheering for. But when you talk to him on set, he's like, 'Man, there's something wrong this this guy.' Whoa, no, he's just in character. When you talk to him when he's not in character, Emile's an amazing dude. Those guys were just absolutely outstanding."
RELATED: THE BATMAN: ROBERT PATTINSON ON BRINGING ROBIN INTO THE FRANCHISE AND REVEALS HIS LOVE FOR DEATH IN THE FAMILY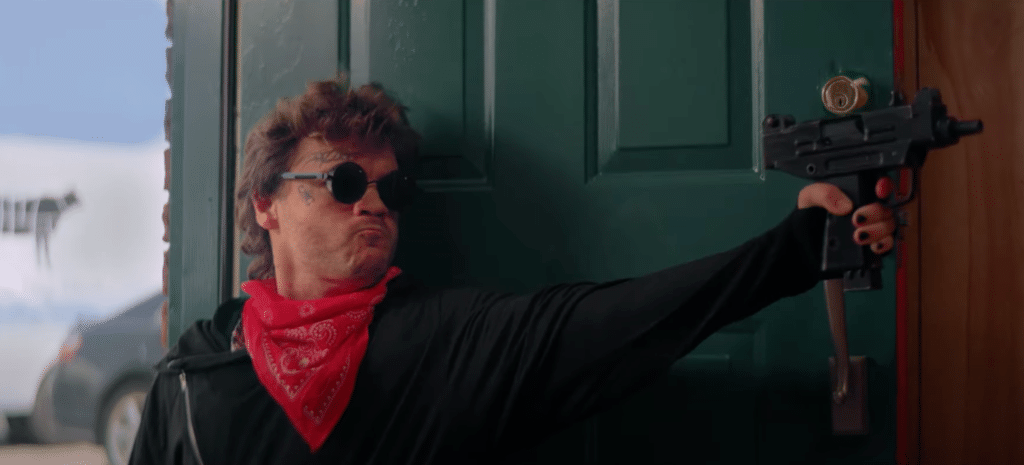 The dynamic between John Cusack and Emile Hirsch in the film is fascinating with both clearly motivated by love and loyalty, but with different end goals. While family is at the heart of their motivation Rick is focused only on finding his wife and discovering what happened while Jack is doing everything he can to protect his son as he leaves a path of destruction in his wake.
RELATED: THE BATMAN: MATT REEVES ON CATWOMAN'S SPIN-OFF POTENTIAL AND THE DREAM OF CREATING A NEW BAT-UNIVERSE
The complexities of this relationship is a fascinating aspect of Pursuit that isn't usually a part of this genre. Skiba's passion for this project is clear as is the passion of these actors. The thought that was put into the characters, right down to creating the voice is an interesting aspect of the creative process. The fact that Emile Hirsch dove so deeply into his Pursuit character that others were genuinely concerned for him is an impressive bit of character work.
Pursuit is available on digital and VOD now. Are you going to watch Pursuit? Are you a fan of John Cusack and Emile Hirsch? Leave your thoughts in the comments below or on our social media and check back with The Illuminerdi for more.
KEEP READING: PURSUIT DIRECTOR ON MAKING HIS NEW REVENGE MOVIE STAND OUT AND WHY THE MAIN CHARACTER IS A HACKER: EXCLUSIVE INTERVIEW