***SPOILERS FOR Doctor Strange in the Multiverse of Madness***
As seen in Doctor Strange in the Multiverse of Madness, The Scarlet Witch has taken a sinister turn after being corrupted by The Darkhold, resulting in the deaths of countless sorcerers and nearly the entirety of Earth-838's Illuminati. So after the conclusion of the film, what could be next for Wanda Maximoff?
What's Next For The Scarlet Witch?
VIDEO: Asher Freidberg
What Happens Next?
Probably her funeral. Yes, that's a joke, this is a superhero film. Although her character collapsed The Darkhold Castle on herself to ensure nobody can be corrupted the way she was again. We're sure that this won't be the end for The Scarlet Witch. So let's theorize as to what her future could hold assuming she wasn't crushed to death.
RELATED: NEW MARVEL STUDIOS' DAREDEVIL SERIES IN THE WORKS!
The Scarlet Witch of Earth-616 might be in serious trouble after everything she pulled in Doctor Strange in the Multiverse of Madness. She could have various sorcerers from Earth-616 hunting her down, namely Karl Mordo. Mordo was set to meet his demise at the hands of The Scarlet Witch at the start of Doctor Strange in the Multiverse of Madness in an attempt to neutralize her but would have lost his head in the process. If he was willing to go after Doctor Strange for his misdeeds, he'll certainly have a bone to pick with The Scarlet Witch.
Avenger No More
Wanda Maximoff likely has no future with The Avengers after her violent and arguably heartless actions. As Strange said, she can kiss the Avengers lunch box goodbye. While this is a bummer for fans of The Scarlet Witch, this could tease her potential future with The X-Men. Fans have been waiting for the reveal that the Maximoff twins are mutants like in the source material.
Will Wanda Join The X-Men?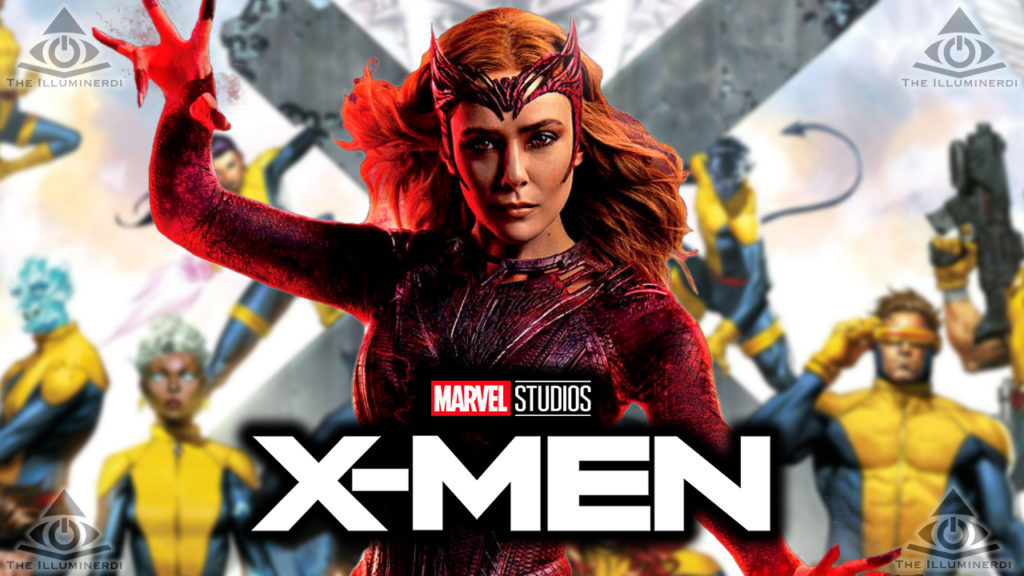 Now that Wanda's journey as an Avenger appears to have ended, she could be taken in by The X-Men of Earth-616. While mutants and The X-Men have yet to have been introduced in the Marvel Cinematic Universe, we imagine many of them will have been in similar situations as The Scarlet Witch. The X-Men are known for having difficulty controlling their abilities at times, as we saw in 2017's Logan, even Professor X got to a point where he killed nearly all X-Men by accident.
RELATED: EXCITING LIVE-ACTION CAPTAIN CARTER SERIES RUMORED TO BE IN DEVELOPMENT AFTER DOCTOR STRANGE 2
The X-Men of Earth-616 could reveal themselves to Wanda Maximoff and take her in. It'd be interesting to see her character develop a friendship with Charles Xavier, as opposed to ripping the top part of his head off.
Agatha: House of Harkness?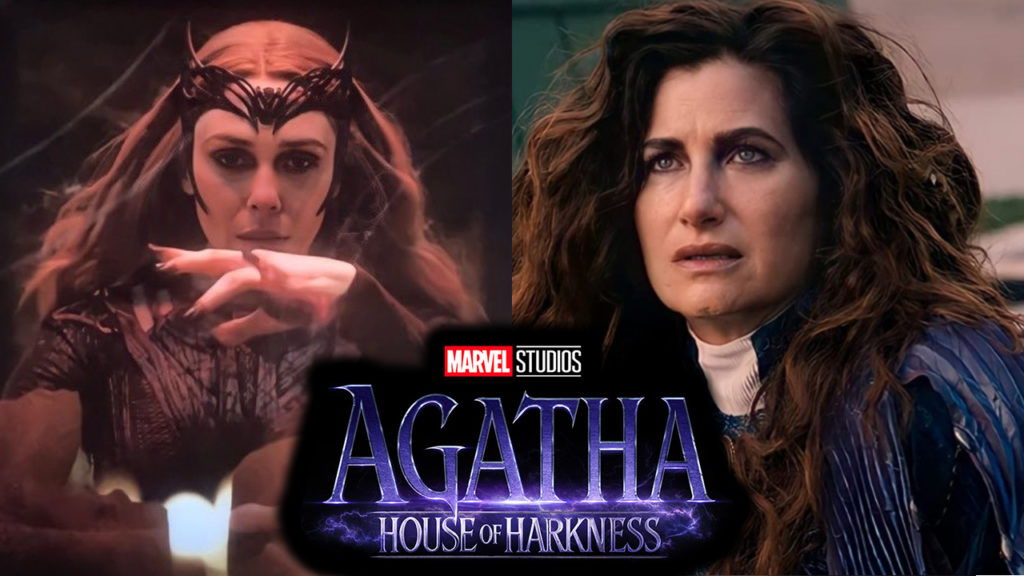 RELATED: DOCTOR STRANGE 3: EVERYTHING WE KNOW!
While Elizabeth Olson has denied that Wanda Maximoff will make an appearance in Agatha: House of Harkness, it would be pretty strange for her character to not make an appearance in a series about a character so heavily tied to The Scarlet Witch. Last we saw Agatha, Wanda Maximoff left her in Westview trapped as the nosey neighbor character she pretended to be throughout WandaVision. Could Wanda be the one to bring her back to reality? It's highly possible, as we don't know many other characters capable of this.
Scarlet Witch Solo Film?
Finally, we could see The Scarlet Witch reunited with Variants of her children, Wiccan and Speed, as well as her husband, The Vision in the rumored Scarlet Witch solo film. While Doctor Strange in the Multiverse of Madness made it tragically clear that Earth-616 Wanda Maximoff won't be able to keep her children in this reality, she could be visited by Variants from the multiverse. The multiverse is infinite, and we imagine there's a reality where Wanda is dead and her children are alone. With Wiccan's abilities, he could be instrumental in bringing himself and Speed to Earth-616.
RELATED: DOCTOR STRANGE 2 STAR BENEDICT WONG CONFIRMED TO APPEAR IN SHE-HULK: ATTORNEY AT LAW
The Vision is still kicking around the Marvel Cinematic Universe, only now he's seemingly a soulless shell of who he once was. We could see Wanda find a way to restore Vision's old programming from within The Vision.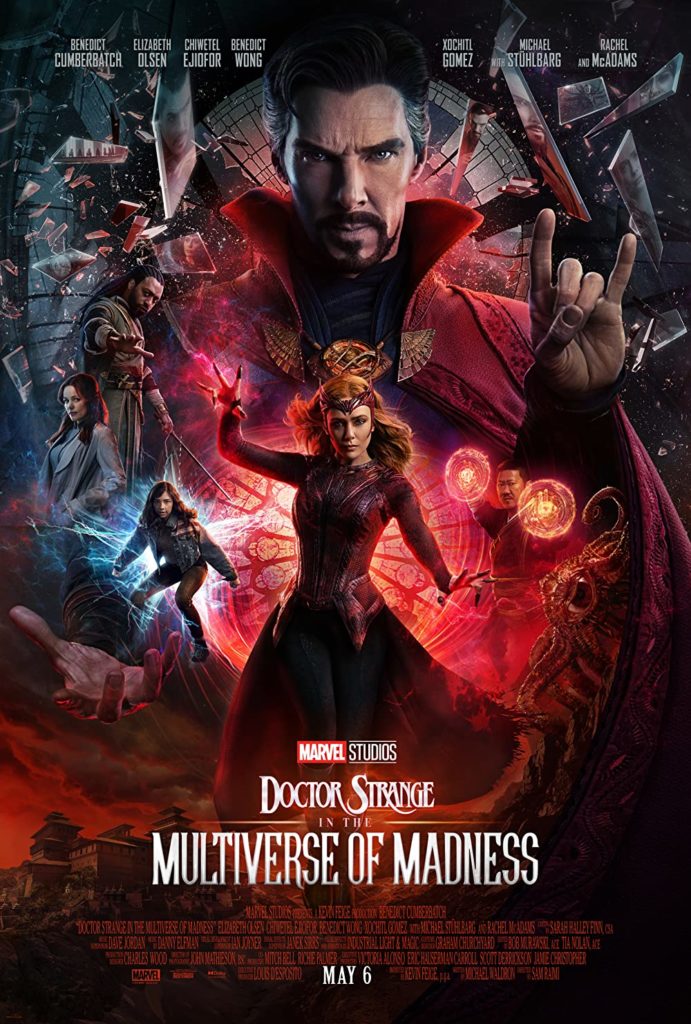 What do you think is next for The Scarlet Witch in the Marvel Cinematic Universe? Do you think she'll join The X-Men? Do you think she'll be reunited with Billy and Tommy? Do you think she's dead? Let us know in the comments and on our Twitter!
CONTINUE READING: WILD RUMOR: CAPTAIN AMERICA 4 TO FEATURE MOON KNIGHT APPEARANCE!